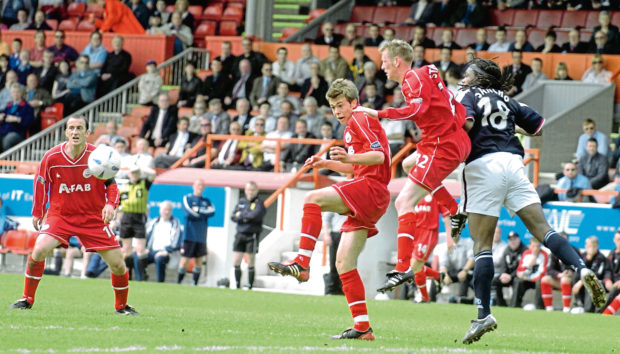 Andy Considine will probably soak up every second of his milestone appearance for Aberdeen if, as expected, he makes his 500th Dons appearance at St Johnstone on Sunday.
But don't ask Considine, now 32, to remember his first appearance in a red shirt. The events after that game in May 2004 are much more significant than the match itself.
Considine was a fresh-faced 17-year-old when he was given his debut by manager Steve Paterson – known as Pele – on the final day of the 2003-04 season.
For Considine, it was a day to savour. For Paterson, it was his final game in charge.
Considine said: "I can always remember my debut against Dundee out here under Steve.
"That was definitely one of the most nerve-wracking experiences of my life and the game was a complete blur, if I am being honest.
"I do remember that I was playing alongside Markus Heikkinen that day and we were up against Steve Lovell and Nacho Novo so it was a serious test of my pace.
"Steve Lovell was such a good player and when he came to Aberdeen he scored some important goals. I thought he had the ability to kick on and go to a higher level.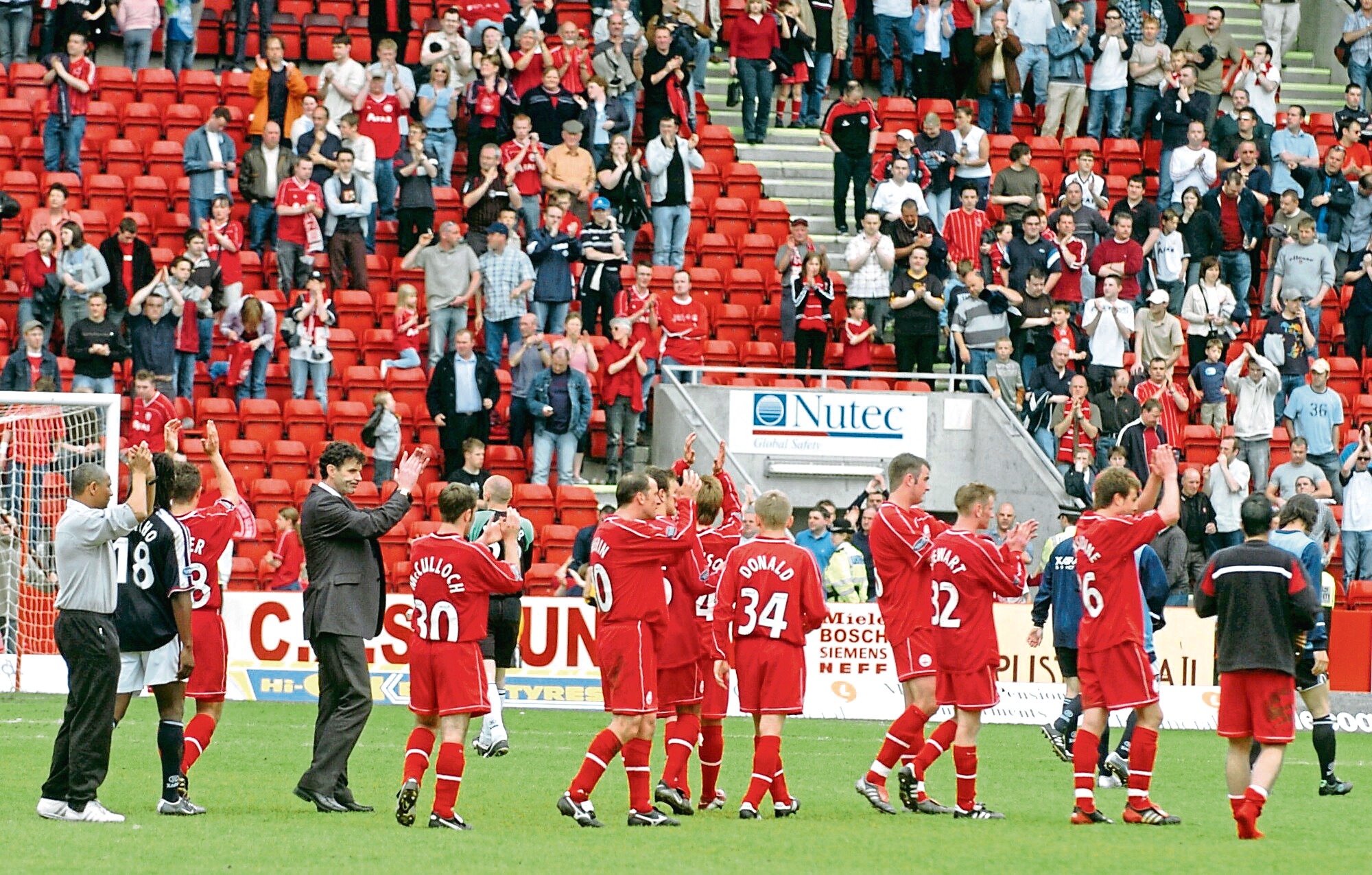 "A lot of the fans will remember the goals he scored against Rangers. He was a nice guy as well, I did not sit too far away from him in the changing room. A good lad."
In Considine's debut game, Lovell scorred a last-minute winner for the Dark Blues in a 2-1 victory after Richard Foster's first goal for Aberdeen had been cancelled out by Steven Milne's equaliser for the visitors.
It was a depressing end to what had been a difficult season for the Dons – although Considine can console himself with the fact he was among friends for his first appearance in an injury-ravaged side.
He said: "I remember it was a bit of a mixed up team with a lot of young boys who I played with in the reserves.
"It was good for me playing with these guys in a sense because I knew them. I was very quiet at the time and these guys helped me come out of my shell because they were so loud and in-your-face type of characters.
"There were some good players in among that group. For such a big guy, Stephen Tarditi, he was very good with the ball at his feet.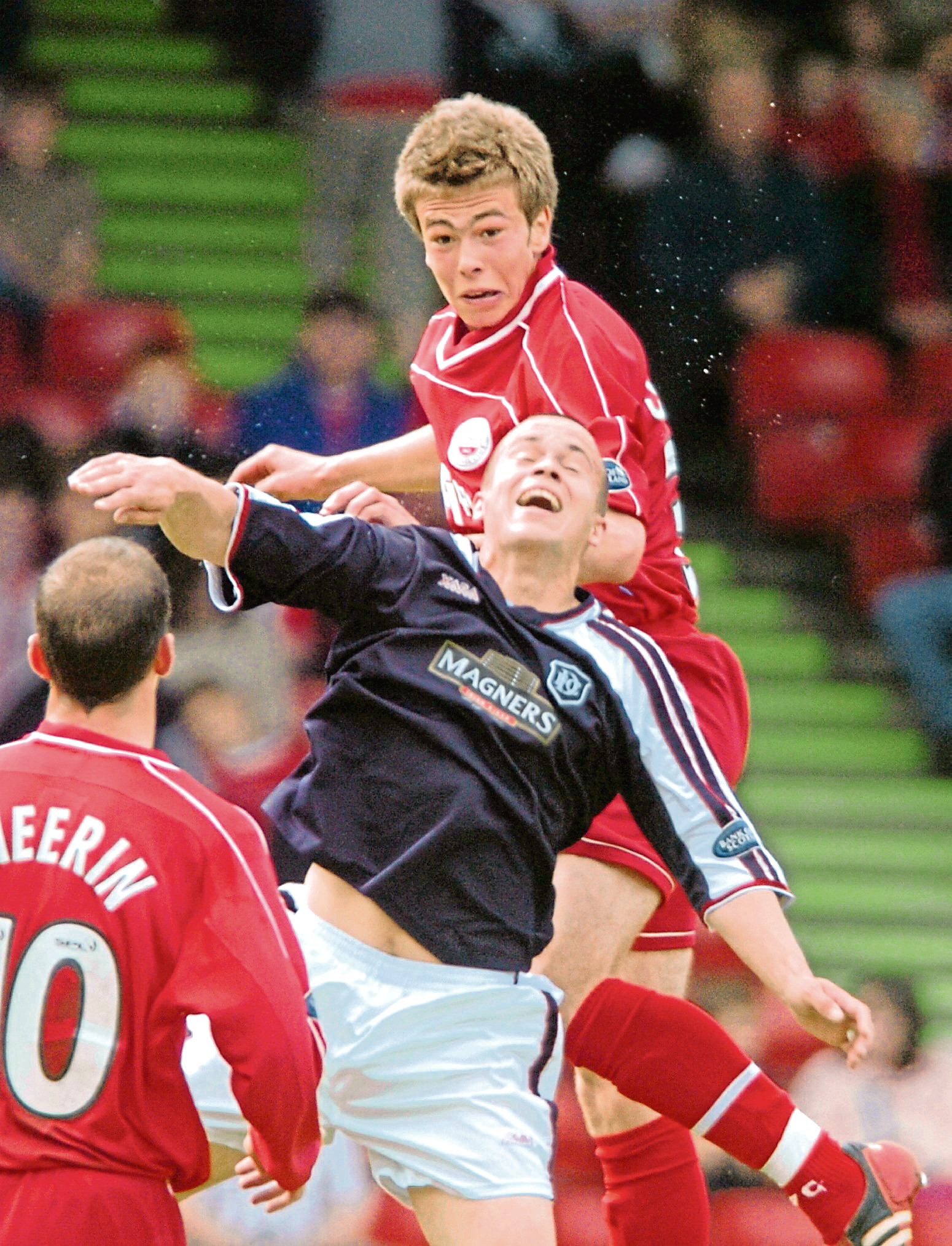 "He scored a tremendous amount of goals in the youth teams and the reserves. He and John Stewart had a lot of ability and I always thought they would go on and play football at the highest level.
"Ryan O'Leary did not play in that game but he was there, as well as Craig Higgins and Grant Fraser. Good memories.
"There was some experience in the side that day. A lot of boys ask me about Paul Sheerin and I tell them that he was a very good technical player back in the day. Maybe did not move much but was a very good player."