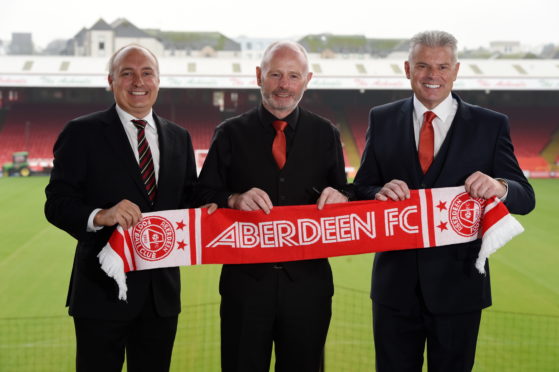 Incoming Aberdeen chairman Dave Cormack has not ruled out staying at Pittodrie beyond 2023.
The Dons are ready to proceed to phase two of their planned new stadium at Kingsford as they finalise the completion of phase one, the training ground and community hub at Cormack Park, but Cormack insists the move will only happen if the economic climate is right and the team is successful on the pitch.
The US-based Aberdonian, who has arranged a strategic partnership with MLS sid1e Atlanta United ahead of his new role, wasted little time in setting out his vision for the club yesterday as he prepares to take over from Stewart Milne next month.
Kingsford remains his favoured option but he insists it is not set in stone.
When asked if he would rule out staying at Pittodrie, Cormack said: "You can never say never. If we can't raise the money, we can't do it."
Outgoing chairman Milne had hoped to have the new stadium in place by 2023 but it seems Cormack is flexible about leaving the club's spiritual home.
He said: "We are confident our best opportunity is to move out to Kingsford but the 2023 date is moveable.
"I'm not fixated on two years here or six years here. I want to make sure we are investing in the football team as there is no way we are going to invest in a stadium and have a team which is ninth in the league. The critical factor for us is the performance of the first team."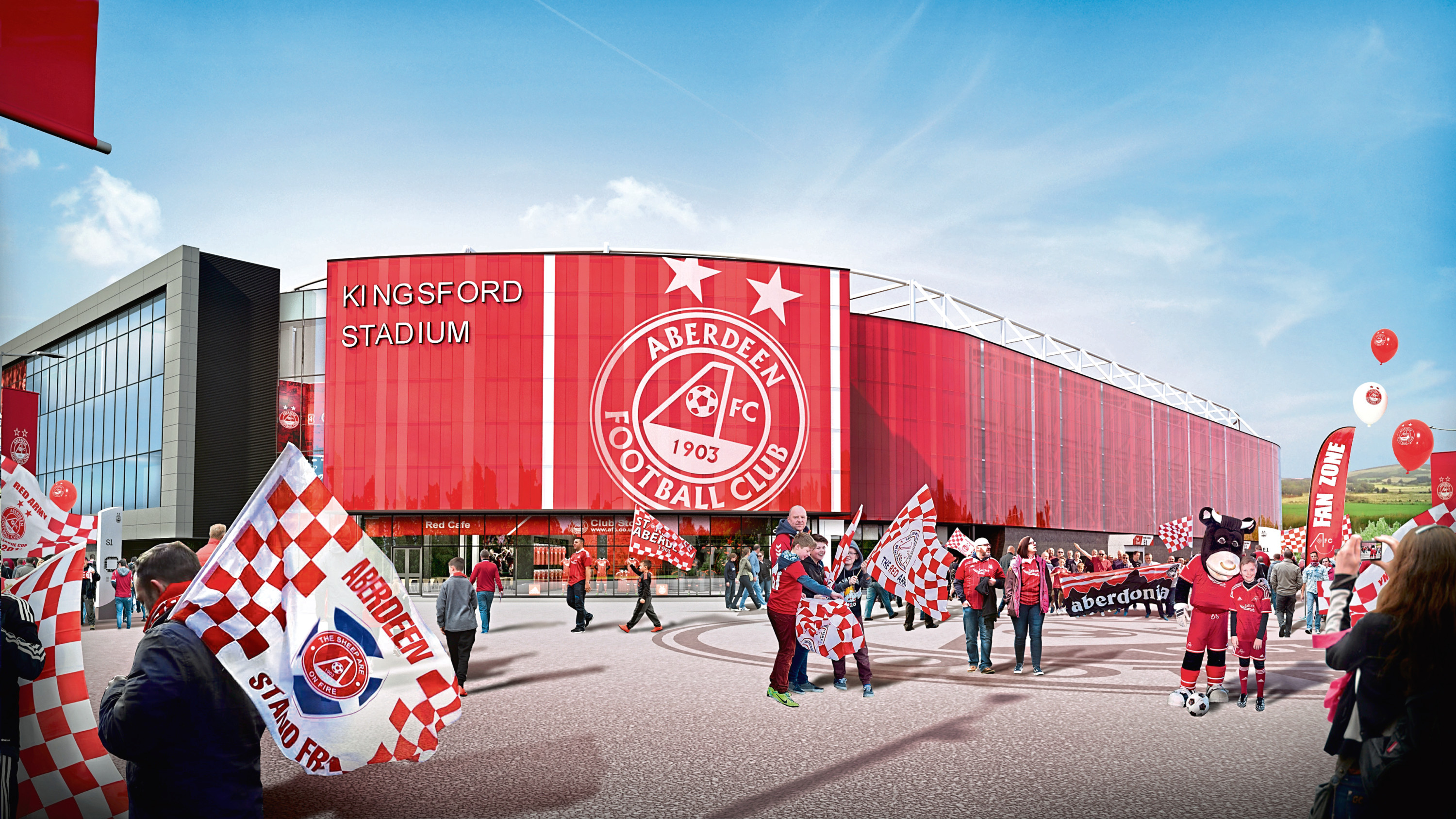 Pittodrie may be Aberdeen's home for a little while longer but Cormack remains convinced a new home is needed for the club in the near future.
He points to the recent valuation of Pittodrie at £11 million as one reason why the club should not rush into leaving and selling while the property market is experiencing a downturn.
He said: "£45m is a lot to raise and if you look at our recent report we've had Pittodrie valued recently and there is no point in us trying to sell. We wouldn't maximise its value in the current downturn.
"We are working with consultants and we have a significant amount of money lined up from companies ready to invest. We also want Atlanta United to take a look at what the stadium would look like and the real costs associated with it.
"Nobody can commit to money that isn't there today but a new stadium is our best option. Let's say we got £15m for Pittodrie. Hearts spent £18m from building their new stand.
"It would cost us £55m to redevelop the stands here so when you weigh that up against a custom-built stadium which costs £45m and you have reduced the actual cost to £30m due to the sale of Pittodrie that's a £25m of a difference at Kingsford.
"Plus we think we can raise £3m to £5m more of income which will allow us to invest in the team."