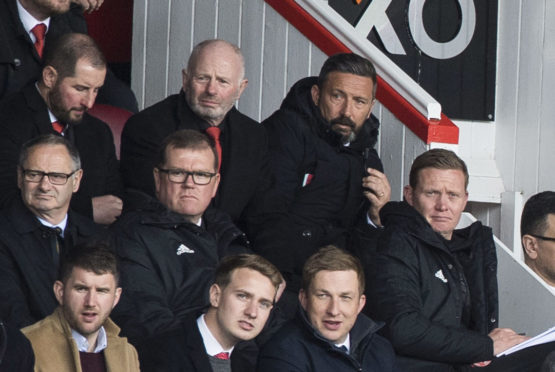 Aberdeen chairman Stewart Milne believes hiring Derek McInnes was the best decision he made in his 21 years of leadership at Pittodrie.
Milne will call time on his tenure as chairman at the Dons on December 16 when he hands over the reins to his successor, vice-chairman Dave Cormack.
Cormack's elevation to the role of chairman will usher in a new era of fresh investment from the United States and a strategic partnership with MLS club Atlanta United.
Outgoing chairman Milne has presided over a rollercoaster couple of decades in charge at the club and he does not dispute some decisions were better than others, but he is in no doubt appointing McInnes, pictured, as manager in 2013 has been the most significant of his tenure.
Milne said: "Without a doubt, hiring Derek is my best decision. That's allowed me to get into this position where when I stand down at the AGM, I will genuinely feel that I've handed over the club in a better position than when I took over.
"Without Derek, I don't know if I'd have been in that position.
"There's a lot of people around the club who can take pride and credit for the progress we've made. I believe that, without the platform of what Derek and the team delivered, we wouldn't have been able to deliver Cormack Park.
"What Derek has achieved on the park in his time here has given us the platform and momentum to drive the club forward and get rid of the debt, double our turnover and develop Cormack Park. That is the reality of football – you can be doing all the right things behind the scenes but you need to be doing it on the park on a consistent basis. That's what we never achieved since Sir Alex Ferguson left, we never had a period where, over six years we've been in Europe and been in the top three.
"The last six years Derek has been a rock. When we have difficult times we discuss them openly and honestly. We don't always agree but the relationship we have means we can be blunt and direct with each other. Nothing was ever not addressed or said between us. When Derek is not happy about things he finds it difficult not to show it. That is the type of person I like to deal with."
Milne will step aside to let Cormack lead the club into the next decade and he believes his successor will enjoy the same strong relationship with the manager which he has.
He said: "Over the last three years Dave had got to know Derek reasonably well but without any question it will definitely be a different relationship.
"Dave has immense respect for Derek and appreciates what he has done for the club and understands his thinking going forward. I think they will be able to build up a strong relationship."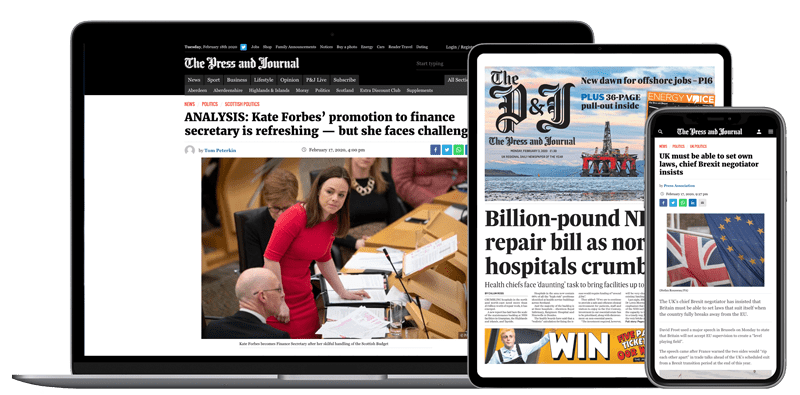 Help support quality local journalism … become a digital subscriber to The Press and Journal
For as little as £5.99 a month you can access all of our content, including Premium articles.
Subscribe