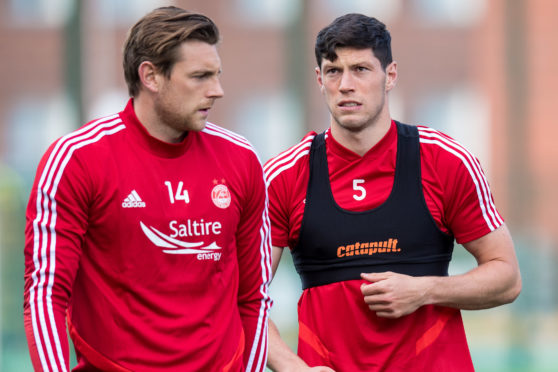 Aberdeen defender Ash Taylor insists team-mate Scott McKenna's has all the qualities clubs in England crave.
The Dons have rejected bids from Hull City, Celtic, Aston Villa, Nottingham Forest and Sheffield Wednesday in the last two years for McKenna and the Pittodrie club is braced for more interest when the transfer window opens next month.
Taylor believes it is inevitable McKenna will move on in the near future and is not surprised the queue of admirers is growing.
He said: "He's aggressive and you need to be like as a centre-back down there because all the lads are as big as me. They're as big as you're going to get and he can deal with that. He's an intelligent boy.
"He's only going to develop more because he's a young lad. He's left footed as well and they're hard to come by at centre half.
"We've got him at the minute so we've got to enjoy it while we can. He'll go on to enjoy bigger or better things but while he's at this football club we've got to help him do his job and help us as a club to push on."
McKenna's meteoric rise has taken Taylor by surprise but he believes his team-mate can still get better.
He said: "His development's been massive. I knew he was going to be a good player because he's aggressive, he's quite tidy on the ball and he's a very good defender.
"I knew that he was going to kick on but I didn't realise how quickly he would. He took his chance with both hands and ran with it. It's good for him and fantastic for the club."
Taylor returned to the Dons in the summer after two years in England with Northampton Town.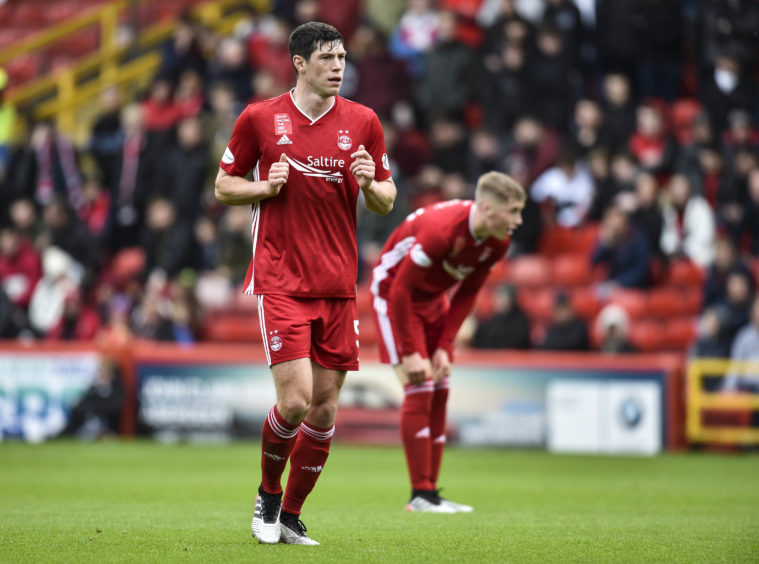 The Englishman believes the quality of Scottish football and his club has improved in his time away from Pittodrie but is relishing the new challenges he faces.
The 29 year-old, who has regained his place in the team in the last week after recovering from a hamstring strain suffered in July, said: This competition is really good for the club and we haven't really had that yet because of the injuries we had at the start of the season.
"It's good for the team because it keeps everyone pushing to that level we need to be at.
"I would say the depth of the squad is a lot stronger now than when I was first here. In my first spell, you could pick the first 11 or 12 players who would regularly play, but now the strength in the squad is a lot stronger than what it was.
"It's going to be harder to get in the team of course, but it's a challenge I'm willing to accept. If you do get picked then you're doing well and you've got to keep that level of performances up and keep yourself in the team, otherwise you'll be kept out.
"It's improved a lot since I was here. Obviously Rangers have the financial clout to throw about now and Celtic are strong. Hibs and Hearts haven't had the best of starts to the season but they're stronger."