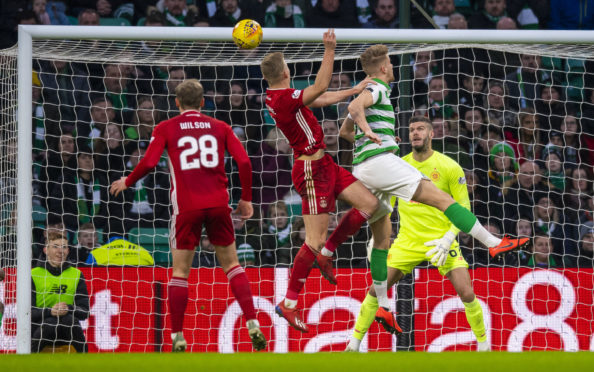 When Derek McInnes took over as Aberdeen manager, it had been 16 years since any Dons player had scored 20 goals in a season.
In his very first home match in charge Niall McGinn hit that milestone, and McInnes' strikers have hardly stopped doing it since.
But few have achieved the total as notably as Sam Cosgrove. By netting his 20th goal of the campaign on December 21, Cosgrove became only the fifth player in club history to reach that mark before Christmas; just the third to do so since the Second World War. Any Aberdeen striker who sits alongside Joe Harper and Duncan Shearer on a list of three is clearly doing something very right.
It will – unless the SFA go against the grain and overturn a referee's judgment on a tackle where contact was made, but hugely exaggerated – be Cosgrove's last goal of 2019, and will stop his tally at a remarkable 32. It is a figure which stands alone over the last 40 years: no Don has hit 30 in a calendar year since the peerless Harper in 1978.
Whether Cosgrove will have the opportunity to score another 30 in 2020 may hinge upon what happens in a transfer window which will be half over before his next opportunity to find the net. It is likely that both player and manager will at least want to see how far up the list of single-season scoring feats Cosgrove can push by May, but it may be hard to resist bids representing a hundredfold profit on the cost of his purchase.
Were there any concern that Cosgrove's form was a flash in the pan, January might be the right time to sell high. But Aberdeen should consider what they would have lost had they sought to cash in after his December 2018 goal bonanza, and have faith that his current value to the club is greater in a red shirt than in a bank account.