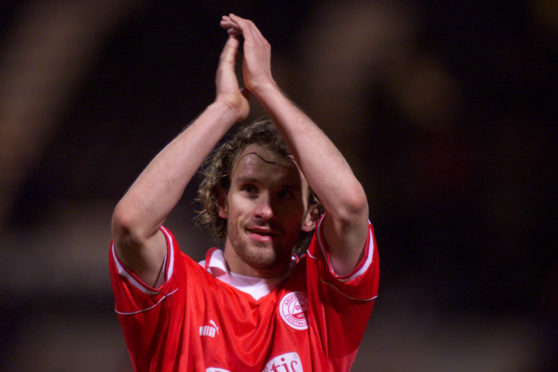 Arild Stavrum saw Aberdeen's hopes of silverware dashed by the Old Firm in front of his eyes.
They were beaten 2-0 by Celtic in the League Cup showpiece before Rangers handed them a 4-0 loss in the second Hampden final of the 1999-00 season. Both defeats were difficult to take and presented an age-old problem for the Dons: toppling the Old Firm duopoly.
The closest they have come in recent years is 2016, in which they pushed Celtic deep into the split fixtures before Ronny Deila's side triumphed.
Two cup final defeats to Celtic followed the next year but Stavrum believes the Dons are capable of achieving a miraculous title success.
Stavrum said: "They have now become what Ebbe Skovdahl was trying to do; to be more consistent, solid and stronger. We didn't quite develop into the top team they are now.
"It's a problem for the other teams in Scottish football – Rangers and Celtic being too far ahead. That's been the case for the last 25-30 years.
"We've seen that in a lot of leagues around the world. The financially strong teams are getting too far ahead for the rest of the league.
"Aberdeen needs to challenge, to get as close as possible. Maybe in a year or two, they can do what Leicester and Atletico Madrid have done. I'm not saying it's impossible but it will be really difficult."
The Dons team of 2000 faltered finishing 10th in the league and winning only nine games. Stavrum finished top scorer with 12 goals in all competitions, however, Skovdahl's side made it to both the League Cup and Scottish Cup finals.
"We reached both finals that year. It was really special," said Stavrum.
"It was a team under development under Ebbe He had to change a few players in the squad and got in some new faces – there were a lot of players coming in and leaving all the time. It was a bit restless."
Contact with his former Aberdeen team-mates is rare; Derek Whyte was the last to reach out via social media. Stavrum, however, is still fondly remembered for his two years in the Granite City.
He said: "I was in Aberdeen four years ago and saw a few guys in the club. It's very nice when it happens – it's really nice to be remembered. I love Aberdeen as a place and only have fond memories."
Stavrum left Aberdeen in 2001 before finishing his playing career in 2004.
Football, though, still plays a big part in his life.
He coaches his son's football team and has written football-themed novels, with the 47-year-old currently writing his eighth book.
"It's nice to be able to practise with my son and his friends. I miss playing games, I have to say," said Stavrum. "It was a special atmosphere going out on a matchday.
"You've got pressure every time you play. It's not like that in a normal job. If you have a book due, it does have that consequence. Waiting for the reviews is nerve-wracking."
---
Arild Stavrum was given a glimpse of Erling Braut Haaland's prodigious talent by Ole Gunnar Solskjaer.
Molde is the club that ties all three men together.
Stavrum first came across Solskjaer as a young player in his two-season stint with the Norwegian champions in the mid-90s.
Solskjaer was procured by Manchester United in 1996 and went on to forge a memorable career in the English Premier League. He has returned to manage United this year after his second spell as Molde boss, in which he came across Haaland.
The son of former Leeds and Manchester City player Alf Inge, Haaland, 19, has shot to stardom this year with an outrageous goalscoring record in the Austrian Bundesliga.
His tally stands at 28 goals in 22 games, as well as scoring in five consecutive games in the Champions League. His form with Red Bull Salzburg has earned him a move to Borussia Dortmund, amid links with the English Premier League.
But it was two seasons playing at Molde under Solskjaer that Haaland first came to Stavrum's attention.
"I was talking to Ole at Molde a couple of years ago and he showed me Erling," said Stavrum. "He was 17 and breaking through, but you could see he was going to be a fantastic player.
"He's the top prospect of the last 10-15 years in Norwegian football.  He hasn't played a lot for the national team as he's been injured or on the bench. Against tough opponents, they've been playing Josh King up front and Martin Odegaard off him ."
Scotland could come face-to-face with Haaland next year in the Uefa Nations League play-offs for a place in Euro 2020.
Steve Clarke's side face Israel in the semi-final at Hampden Park on March 26, with Norway taking on Serbia.
Should both win, Oslo will host the final five days later.
Stavrum added: "It's a good chance for Scotland and other teams too. Norway has got a chance but have found it difficult to win big matches.
"It's been a really good development, introducing the Nations League. There's not so many pointless internationals. It would be fun if it was Scotland against Norway – I would enjoy it."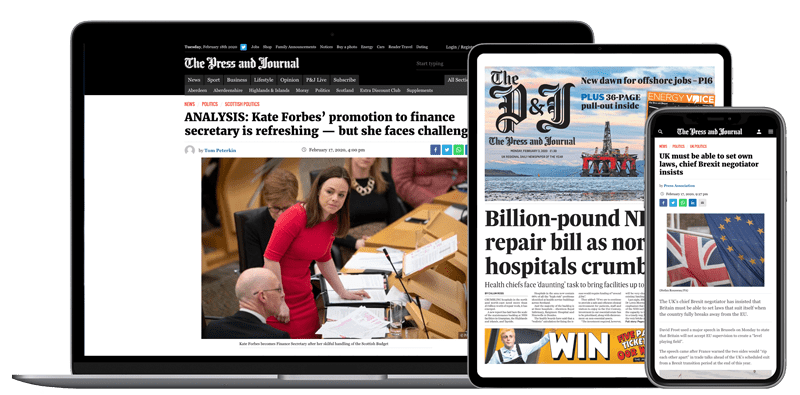 Help support quality local journalism … become a digital subscriber to The Press and Journal
For as little as £5.99 a month you can access all of our content, including Premium articles.
Subscribe