Funso Ojo says he feels ashamed at having missed three months of the season with Aberdeen.
The Belgian midfielder returned from his long lay-off earlier this month with a point to prove after suffering the first serious injury of his career.
The 28-year-old prides himself on being fit and available and it is clear his pride has been wounded by the injury he suffered in the 1-1 draw with St Johnstone in September.
He said: "I felt a bit ashamed because it was both hamstrings and I hadn't heard of anyone else doing both at one time.
"You can Google it and nothing will come up – which is very unlike the internet.
"So I felt a bit ashamed about it because I come in early, do my work and leave late so I see myself as an example professional.
"I have done so much to be fit, but for that to happen there must have been something.
"Everything was new, the process of three months out was hard to take – but the one thing I can take out of it is I've learned to cope with long-term injury.
"I have worked hard to get back fit again so I am happy to be straight back into it."
Ojo, a £125,000 summer signing from Scunthorpe United, had to watch replays of the incident as he had no recollection of how he suffered the injury against the Saints.
He said: "I watched it back because I don't remember it at all.
"Looking back at the moment I got injured, I don't think I could have done anything different.
"The only thing is I maybe overworked myself but I didn't see it coming because I am not accustomed to those kind of injuries.
"The right one was quite severe and the left one was minor, so I can only think that something was already there because it's unheard of to do two hamstrings at the same time.
"I have watched it back on video, I got a small push in my back but in my fall I was already grabbing my right hamstring."
Suffering the injury has been challenging enough. Dealing with the restrictions tearing both hamstrings places on the body was another matter entirely.
He said: "After injuring both of my hamstrings the most difficult thing I found was going to the toilet.
"It's very hard to go and sit when both of your hamstrings are damaged, so it wasn't much fun.
"I just had to rest, my mindset is that I would be back in after the scan and doing some upper body work.
"But the physios told me all I could do was come in every day, have breakfast, ice the hamstrings and then go home again.
"When you are away from home with no family here, it's very boring sitting at home and I saw the walls coming at me."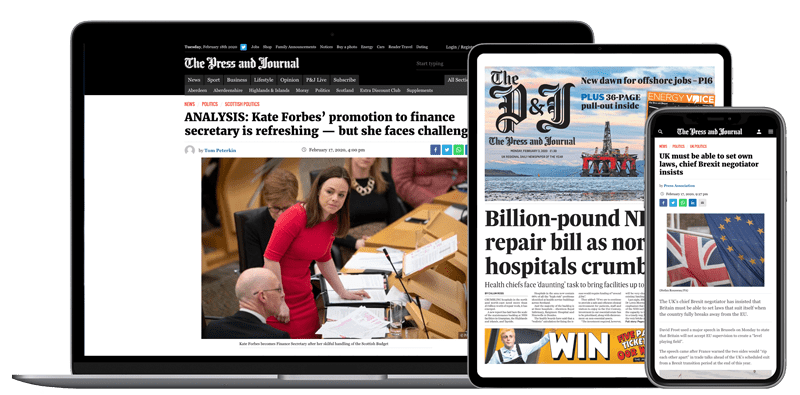 Help support quality local journalism … become a digital subscriber to The Press and Journal
For as little as £5.99 a month you can access all of our content, including Premium articles.
Subscribe