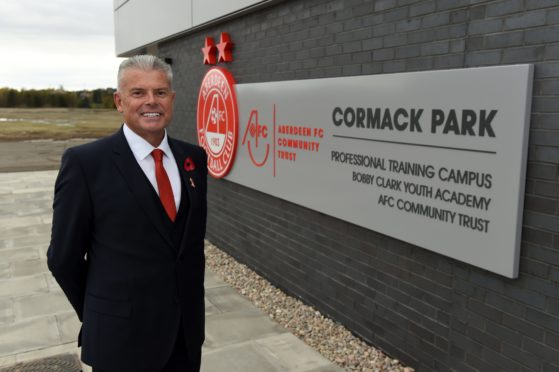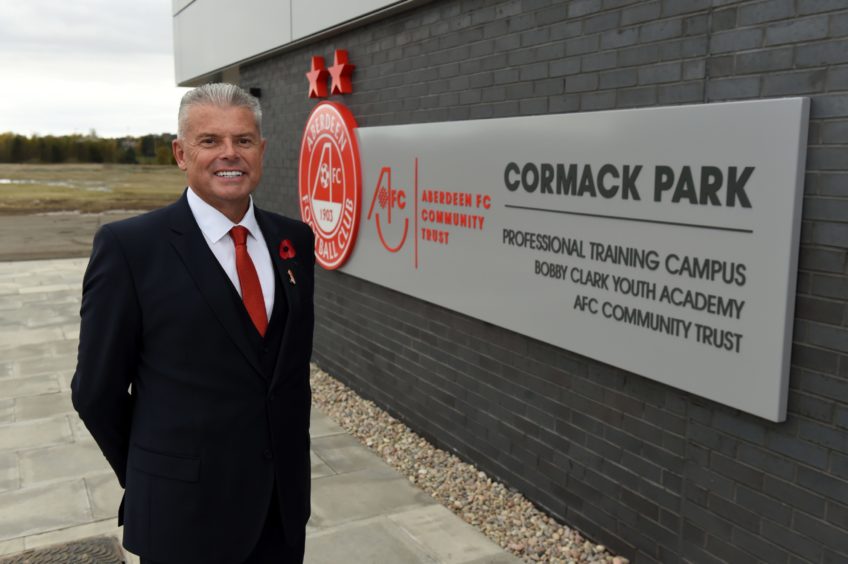 Aberdeen chairman Dave Cormack is confident he and his board can ensure manager Derek McInnes's budget is not adversely affected by the costs of building a new stadium.
The Dons have delivered phase one of their stadium project at Kingsford with the construction of the training ground and AFC Community Trust hub at Cormack Park.
The project cost nearly £13 million to complete and an estimated £50m will be required for the new stadium.
However, Cormack, pictured, insists the board will do all it can to keep the football operation costs separate from the stadium project.
He said: "The wage budget is up a million and a half over the last couple of seasons to £9m. It also covers the running of Cormack Park because it is a 100% a footballing operation and that costs us £750,000 a year.
"The first-team budget has also grown significantly over the last two or three seasons. I think it is up 35% over the last two years.
"It is rightly up because Rangers have come back up from the lower divisions and Hearts and Hibs are also pushing more. We need to make that investment to support Derek and achieve our goal of being in Europe every year."
Cormack has been a man of his word since returning to the Dons in 2017, bringing additional investment from the United States and helping build a platform for future success for the club.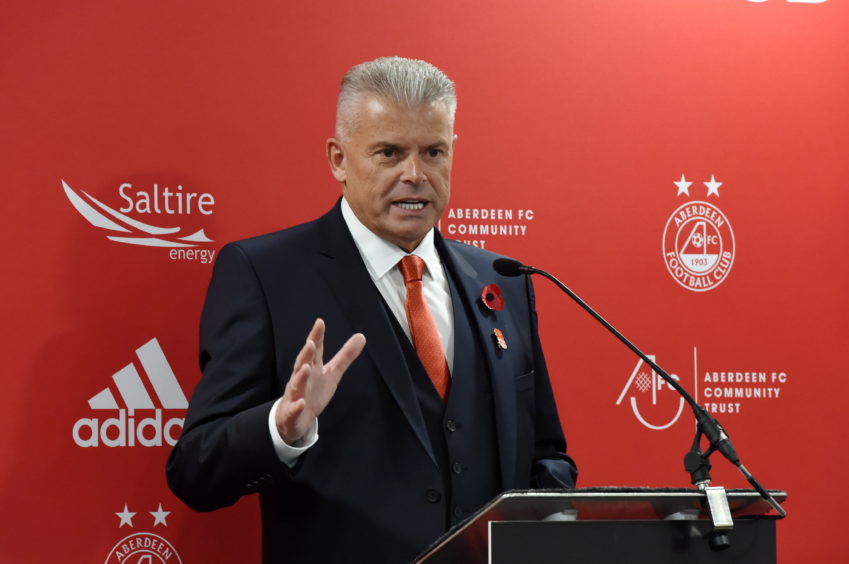 He believes the desire to deliver the training ground and stadium, and continue to support the manager's recruitment, has been key in convincing McInnes to reject advances from Sunderland and Rangers since joining the board at Pittodrie.
Cormack added: "It was  just an encouragement from myself that there was opportunity to bring in more investment and to compete sufficiently, in terms of being in Europe each year with that goal to get into the group stages.
"We also said we would get the money for and build the training ground. It was an encouragement that the project here was not finished.
"Derek also wanted to see the training ground opened and delivered along with the new stadium.
"We've stuck by our word and delivered the training ground and also brought in the investment we promised. We've kept the club moving forward and will continue to do that."