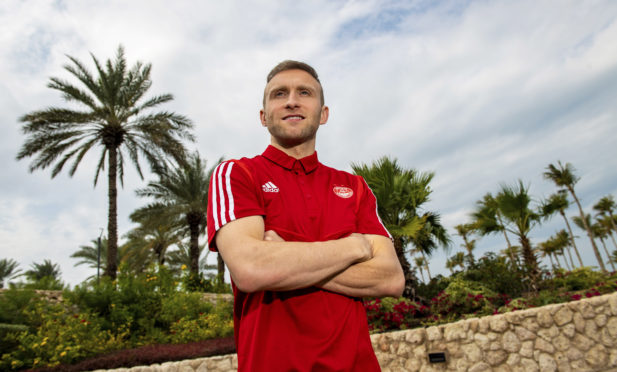 Derek McInnes' made a lasting impression on Dylan McGeouch.
A meeting in a Glasgow coffee shop, when McGeouch was on the verge of leaving Hibernian for Sunderland, planted a seed in the midfielder's mind that he would love to work with McInnes in future.
At the time he was all set on his move to England's north-east. However, after that adventure turned sour, the north-east of Scotland has become his new home and a chance to finally cross paths with McInnes on a working basis.
McGeouch said: "I spoke to him before I went down south. I went to meet him in Glasgow and remember thinking at the time, if I didn't have my head set on going to Sunderland, I'd love to work for him.
"When the opportunity came up that I was going to be moving on from Sunderland, my agent spoke to a lot of clubs. Derek was the first – he expressed how much he wants to work for me. Even playing against his teams, I remember him coming out in the press and speaking highly of the midfield, me and John (McGinn).
"I always remember that. He was the first to pick up the phone and speak to me. I knew I needed to get my career back on track and he was the one to do it.
"We sat and spoke for a good bit about football. I said I was looking to go down south and he spoke to me about different clubs down there. There was nothing major but I remember coming away thinking he was a good manager and a good guy, that the guys working under him must really enjoy it. Hopefully I'll be the same.
"When I spoke to him about going down the road, he wished me well and said if he got the chance to work with me, he'd take it. Here we are a few years later."
The working relationship with a manager has to be positive for any player wanting to make strides in his career. While he hopes he now has that with McInnes, McGeouch would not point the finger at Phil Parkinson for the reason his time at Sunderland did not pan out as hoped.
He said: "I wouldn't point it on that – I don't want to make excuses and blame managers. For one reason or another, it didn't work out. I had a few wee niggles at the start and was in and out of the team a bit. There were a few different decisions. A new manager coming in wipes the slate again and everyone is in the same boat to get into his plans.
"But from the first week he was in, I was left out of squads. I knew then that I'd be moving on in January, so Derek was back on the phone and I was really keen to get back to Scotland. I spoke to Phil Parkinson a few times – results weren't great and I thought I could get an opportunity. But he's there to make decisions and you've got to respect that. He's paid to do a job.
"Players get frustrated not playing and that was when I knew I needed to go and get regular game-time and kick-start my career."
Parkinson had replaced Jack Ross as Black Cats boss early this season, with Ross now in charge of McGeouch's former club at Easter Road. He leaves Sunderland as a League 1 outfit, having missed out on promotion last season and still counting the cost of back-to-back relegations.
McGeouch added: "I would say sometimes it was a difficult club to be around. They're a big club – the fans are passionate and are there in their numbers every week. They're a Premier League club competing in League 1 and it's a tough league to get out of. The expectations are there. As players you've got to deal with that.
"It's fine margins. Last year, under Jack Ross, you were a kick away from going up in the play-off final. It could have gone the other way and we could have gone up. But it wasn't to be. This year, especially when the new manager came in, results weren't great at the start. It's tough as players and there's frustration from the fans, which I can understand.
"But you learn and grow from that. I'm sure they'll go on and be successful. The fans are there for them – they always have been and always will. I wish them success but for me it's just about going and getting game-time."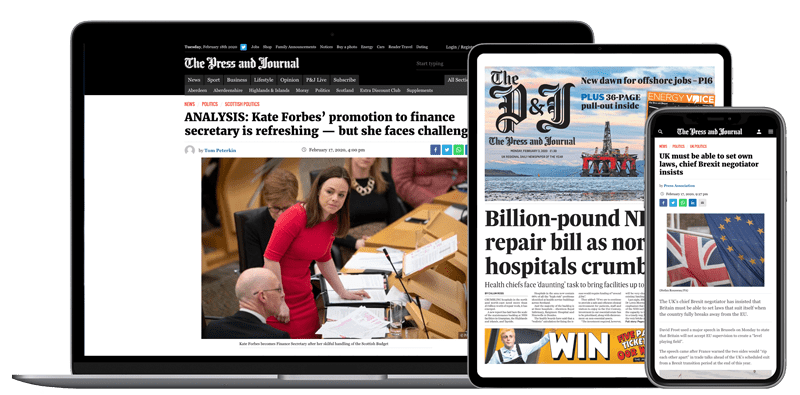 Help support quality local journalism … become a digital subscriber to The Press and Journal
For as little as £5.99 a month you can access all of our content, including Premium articles.
Subscribe