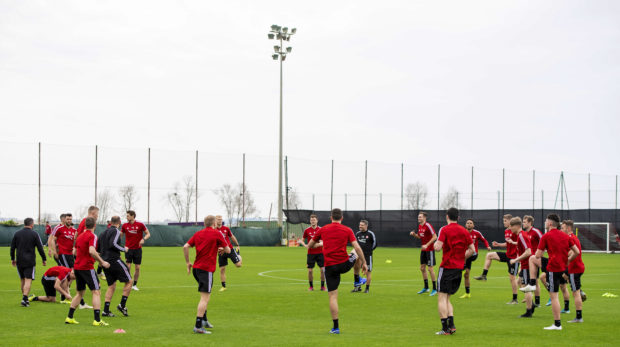 Increasing political tension in the Gulf region never threatened to put Aberdeen's winter training camp at risk.
The Dons, along with Celtic and Rangers who also trained in Dubai last week, were monitoring travel advice closely, given the deterioration in relations between Iran and the United States.
US military bases in Iraq were targeted by a missile strike from Iran late on Tuesday night, with Aberdeen due to fly out to the Middle East the following day. Airspace over Iraq was closed for a period and a number of airlines opted to divert their planes away from the region.
The downing of a Ukrainian Airlines plane, unintentionally shot down by an Iranian missile on Wednesday with 176 lives being lost, posed further headaches for those intending to travel.
Aberdeen's director of football operations Steven Gunn, in close consultation with the club's security officer Willie Beattie, monitored the situation closely in the days leading up to their departure. However, with Foreign Office advice not changing and warning against travel, the camp was always slated to go ahead.
Gunn said: "We're well aware of what's going on in the region and it was something we were monitoring in the days before we travelled. We spoke to our colleagues at Celtic and Rangers, who we knew would be travelling out before us. We took advice from our travel manager Jason Smith, who's been doing our travel for European games for probably the last 15 years. We were monitoring the Foreign Office on a number of occasions daily.
"Myself and our security officer Willie Beattie take it upon ourselves to make sure that we're bringing the team into a safe environment. It's something we were monitoring closely. There's obviously been developments since we've left Aberdeen, with the accident with the Ukrainian plane. That's something we weren't aware of when we travelled and we certainly may have taken a different view, or asked a few more questions, if that had happened before we travelled. We want our team going into a safe environment.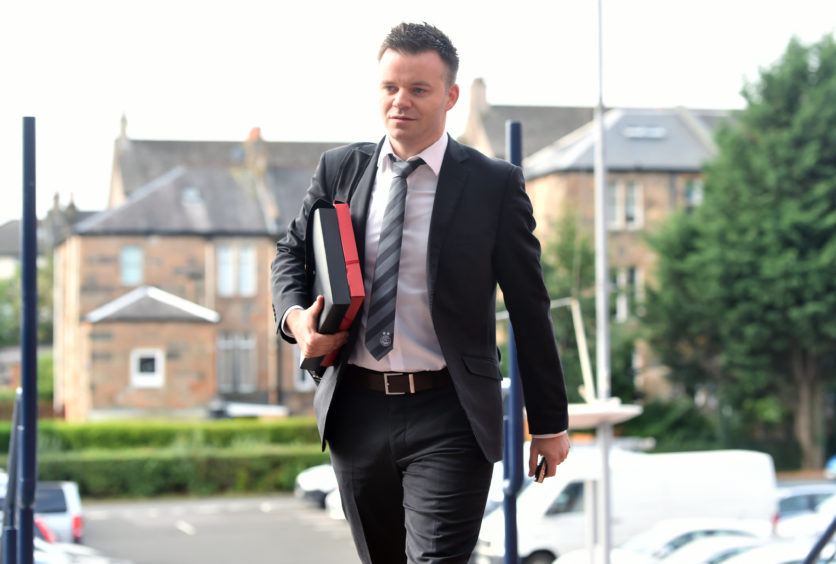 "Was there ever any doubt? No, because the advice of the Foreign Office hadn't really changed. It said to be vigilant and I suppose wherever you go in the world, given the current political climate, there's always going to be challenges. It's about making sure you're best prepared as you can be and minimise the risk wherever you're travelling."
The Dons have been to Dubai for four years now, with next to no disruptions to their plans. All four camps have been held at the Jebel Ali Centre of Excellence, 20km away from the city centre, and relations with local clubs have been positive.
He added: "Since we've been here it's been first class. We've never had any challenges at all – the local Emirati people have been great. The clubs, Al Wasl and Al Nassr, have welcomed us with open arms. Everything since we've been here has been really welcoming and positive."
——————————————————————————————————-
Aberdeen will face Jordanian Pro League outfit Al Wehdat in a friendly game this evening, closing their Dubai training camp.
The game will be played at Dubai's Maktoum bin Rashid Al Maktoum Stadium at 5pm UAE time (1pm UK time) today, with their opponents keen for a stadium game to accommodate their local support base.
It has proved a challenging task for Dons director of football operations Steven Gunn in gettinng a game organised, given Aberdeen preferring a game at the end of their training camp. But after several days and multiple phone calls, Gunn was relieved to get it over the line.
Gunn said: "We confirmed the camp a number of months ago and it's always around the same time of year we do that. Because we're quite rigid in terms of our training schedule – the manager knows what work he wants to achieve while he's here – there's only a couple of slots where a game can be fitted in to that.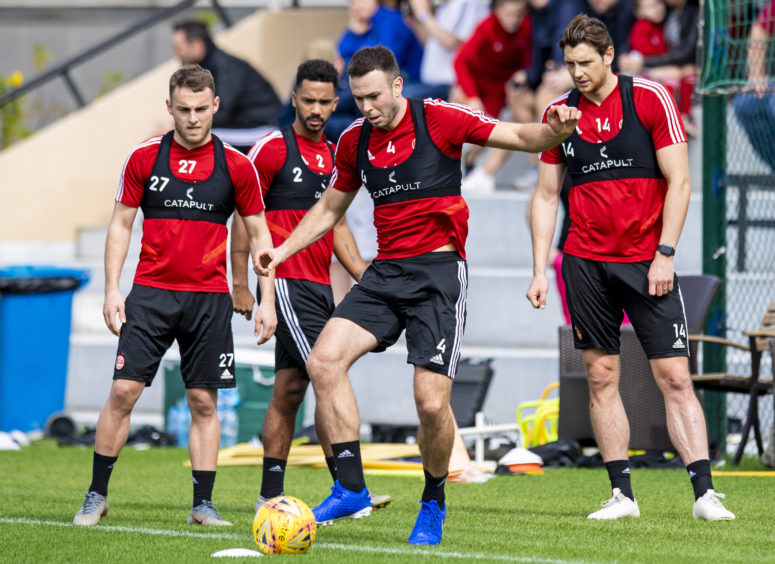 "We'd love to be able to do it weeks before but because of the restrictions of the timetable, it was always going to be the case. This one has involved two separate match agents – one we've used in the past to organise games here and one that's looking after the other team. A week ago, this game didn't exist. We were working on another game, which fell through for a number of reasons.
"It's a complicated process and we need to go through a process with the federations, getting all the permissions in place. The last three years we've always played the games at the training centre. But there's a Jordanian community in Dubai and they were keen to get a venue where a lot of their supporters could attend.
"It's been stressful at times because you want it done in advance of travelling. But because I've been through this a number of times where games have been confirmed late, I was confident we'd get one that was suitable. It takes a bit of patience and in football, not a lot of people have got a lot of patience."