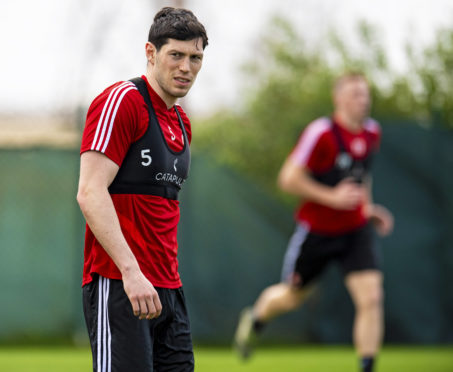 Aberdeen boss Derek McInnes has had no enquiries for defender Scott McKenna during the January window.
McKenna has been one of the most in-demand players at Aberdeen in recent seasons but so far since the transfer window opened, no news has been good news for the Dons.
McInnes said: "Like any manager or club I would like to deal with any offers for key players early in the window. But while they call it the January window most offers only come in the last few days.
"Panic sets in and clubs start to show their hand. If someone comes in for Scott we just need to react to that and just try to deal with it the best we can. That will be up to Dave and the board.
"He has had a couple of injuries, but anybody looking at his performances recently – certainly over the last month or so – would agree he has been different class. I think sometimes when a youngster comes on the scene and gets loads of praise and plaudits people think: 'what we getting next from him?'
"He has actually been fantastic the last month or so. But people are probably looking for a bit more from him because he's built up a reputation. But for me his performances have been very steady. They have been up there as good as they ever have been."
The list of clubs reportedly interested in McKenna appeared to be growing with each window. Hull City, Swansea City, Aston Villa, Celtic, Queens Park Rangers, Nottingham Forest and now Burnley have been linked the 23-year-old, with several of those clubs having bids rejected.
McInnes, who handed McKenna his debut in the 2015-16 season, feels the Scotland international is handling the speculation about his career better now.
He added: "He seems less agitated, he seems happier and is smiling more. He is still driven too.
"The thing I love about the boy is that no matter what we do – whether it's speed work, passing drills, possession drills, defensive work, 11 v 11 or small-sided games – he always has a brilliant focus on his training.
"He is driven and an example to any of my players. He doesn't ever want to waste any training time. He deserves his reward for that and he'll get his reward."
The Dons manager, however, insists the club are not looking to sell McKenna and hopes the centre-back can be part of national team success in the near future.
McInnes said: "We don't want to sell him. I don't think there will ever be a time when it's good for us – on the football side – to sell McKenna.
"To maximise value, clearly the club will need to look at it in the next 18 months. But I don't agree we need to sell Scott McKenna in this window. He still has two years to run on his contract and I'd say it's once it gets past that stage.
"But I'm hoping Scotland qualify for a major championships and he's part of that. Playing for Scotland isn't something we take for granted, and I don't know for certain what Steve Clarke thinks, but for me he's a first-choice now for the country.
"So if McKenna keeps doing what he's doing for us, and goes into the play-off game in good form, then hopefully he's part of the team that takes the country to a major championships.
"Then he can show himself in that type of company. That's what we're hoping."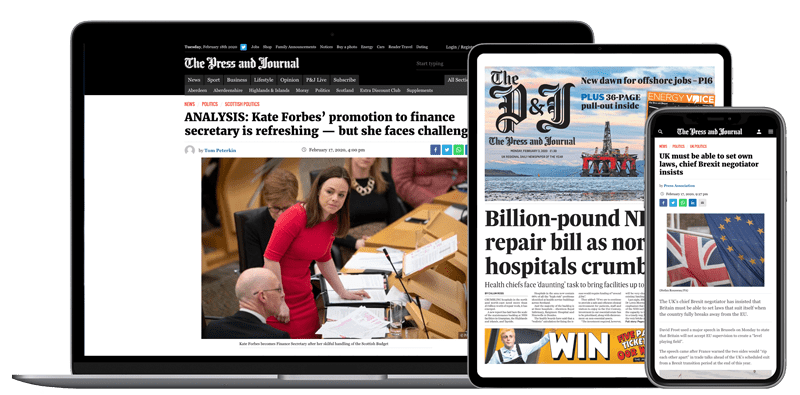 Help support quality local journalism … become a digital subscriber to The Press and Journal
For as little as £5.99 a month you can access all of our content, including Premium articles.
Subscribe