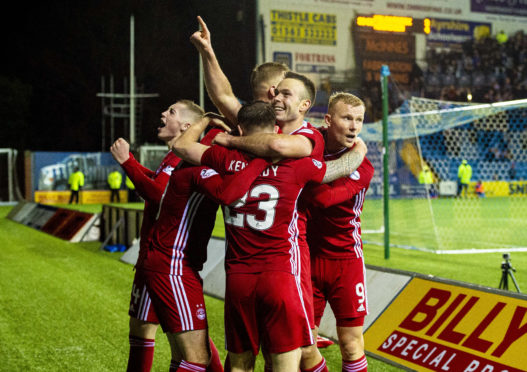 There was no disputing or denying the significance of this game to Aberdeen's season.
The manager and players who spoke in the build-up did not shy away from talking about the importance of long cup runs in sustaining the excitement of a season, or specifically in terms of repairing a campaign which had come somewhat off track in recent weeks.
It was surely in recognition of those high stakes that Derek McInnes made two revolutionary selection calls: first by drawing up a somewhat eclectic teamsheet, then by tearing it up after a first half which, but for a single flash of individual inspiration, provided no conclusive evidence as to whether it was working or not.
Both of those radical acts were indicative of the Dons' struggles this season, where they have often appeared unsure of their identity and unable to rely on the staples which had habitually tended to see them through.
But few things at Pittodrie fall into the "old faithful" category quite so obviously as Andy Considine.
And it is both fitting and unsurprising that it should be he who dragged his club over the line not once, but twice.
Not for the first time in his career would Considine rescue his club from cup disaster in the last ditch. If the team needed a reminder of what and who it is, it is embodied in this man, who has its badge stamped right through him like rock.
For 88 minutes this looked like being the poor relation to the thrilling replay of Tuesday night, which provided Paisley as the quarter-final destination for the winners.
However, what followed knocked events at Fir Park into a cocked hat.
Considine may not be the most glamorous or exciting player in Aberdeen's history.
But his two amazing interventions at the end of both normal and extra time secured one of its most stunning results for many a year.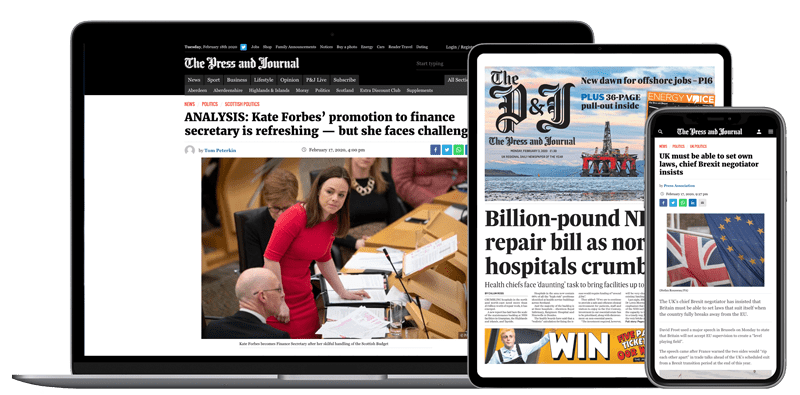 Help support quality local journalism … become a digital subscriber to The Press and Journal
For as little as £5.99 a month you can access all of our content, including Premium articles.
Subscribe