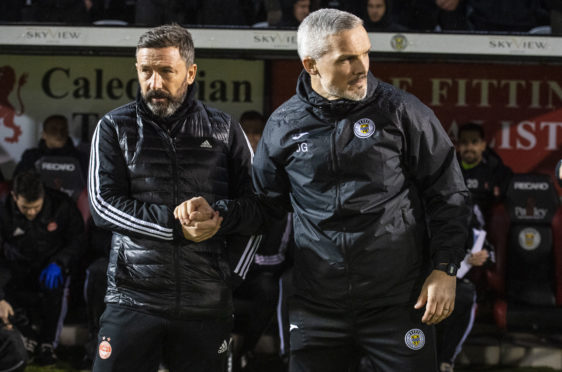 The remarkable replays which brought these two teams together will live long in the memories of their respective fans. This quarter-final may have been forgotten already.
In cup football, the only thing that matters is finding a way to win. Those located by Aberdeen and St Mirren in the previous round were exhilarating for their supporters, but their respective managers would likely have agreed a much less eventful passage would have been preferable in keeping the remaining black in their beards from turning grey.
So when Jim Goodwin implies Aberdeen's victory was unmerited because they did not play adventurous, attacking football, he omits one very important detail: they didn't need to.
The Dons, in an opening quarter throughout which they most definitely were the aggressors, had the correct tactics to take early control thanks to the resourceful Lewis Ferguson's ingenious flick around the off-guard Vaclav Hladky and a hard, high press.
Having put themselves in position to progress, Aberdeen's reversion to a more defensive mode was entirely intentional. Against the Premiership's lowest scorers, the Reds knew keeping St Mirren in front of them was sufficient to have the odds heavily in their favour on a night where prizes were available only for the end result.
It is also worth noting that, even in the period – at 1-0 – during which Goodwin insists his side was alone in playing to score, the only occasion on which either appeared capable of doing so was when the marginal trespass of Curtis Main's leg unnecessarily into offside territory deleted a killer second.
This was simply good old-fashioned game management out of Derek McInnes' trusty playbook, dug out of the archives at an opportune moment. A job comfortably done.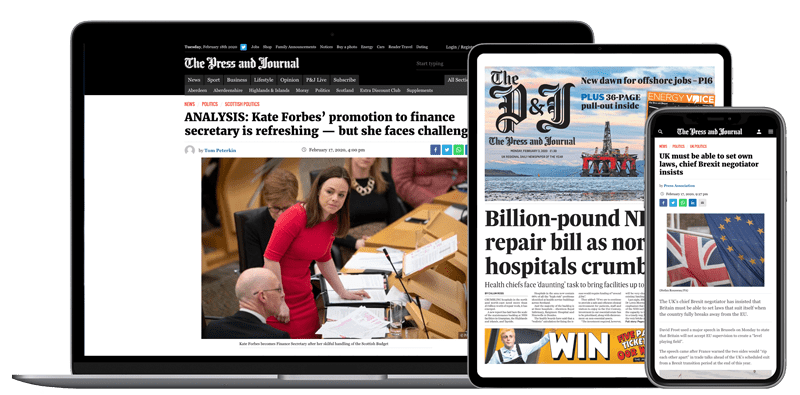 Help support quality local journalism … become a digital subscriber to The Press and Journal
For as little as £5.99 a month you can access all of our content, including Premium articles.
Subscribe