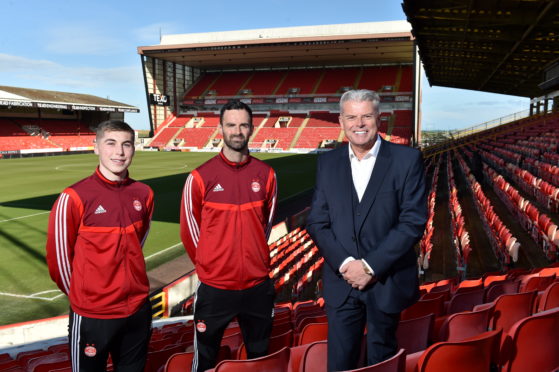 Dave Cormack sees attacking football as a pivotal tenet of getting supporters back to Pittodrie.
The Aberdeen chairman revealed yesterday that season-ticket take-up is down by around 1,000 on recent seasons, with current figures sitting at the 10,000 mark.
It comes as plans to reduce the capacity of Pittodrie next season were announced. The upper section of the Richard Donald Stand will be closed and handed over to supporters to decorate, with the Red Shed becoming a permanent fixture in the Merkland Stand. With 1,800 seats allocated for away fans, that will leave 13,700 of the reduced 15,500 capacity for Dons supporters.
Cormack said: "The reducing of the capacity is 100 per cent about atmosphere to see what we can be.
"I think we can get 13,000 season-ticket holders. We vacillate between nine and 11,000 season-ticket holders – we're at 10,000 just now, which is about 1,000 down on the last couple of seasons. With nine wins out of 23 (at Pittodrie), it's frustrating for everybody. But the idea is to give the fans the upper section of the Richard Donald Stand and let them decorate it.
"People are surprised that season-ticket income is £2 million and we're spending £9.5 million on the football operation. It was £7 million two years ago. Cormack Park costs £750,000 a year. Most fans get it, that we're investing. We're losing money but it's planned.
"The 13,700 seats that are for home fans would accommodate every game this season. We had less than 10,000 Aberdeen fans in the stadium for the Celtic game. For us, it's about taking a step back to take a step forward, so we can get data on what the fans want to see.
"Our philosophy is attacking and entertaining football. For the vast majority of the time Derek's been here, we've seen that. Derek's been frustrated and so have the players. You can't ignore the fans – if you're down 1,000 season tickets, which we are, then it's a data point. That doesn't mean to say our philosophy and goals are any different."
The Atlanta-based businessman took over from Stewart Milne at the end of last year and has a six-pillar strategy to help make the Dons into a "challenger club". This is based on continually challenging their own practises to see if there are feasible ways in which they can improve.
Cormack added: "In any business, entertainment or otherwise, you've got to have a philosophy. That philosophy says: 'This is who we are as a club, this is who we are in our community. This is how we're going to engage with the fans. This is our style of play. This is our development philosophy'.
"Whether it's when I'm long gone, it's Derek or Steven Gunn or somebody else, that strategy and philosophy remains the same. That's what we've tried to do. That's what me and Stewart have tried to do in the last two-and-a-half-years I've been involved. We've been working this through.
"Stewart and I have the same vision and the same wish and desires for the club. We're different personalities.
"The role I've came into, taking the executive chairman role, not because I want it – if everybody was doing what they wanted to do that would be fantastic – but, for me, it's about picking the projects that matter and making sure we'll be able to execute."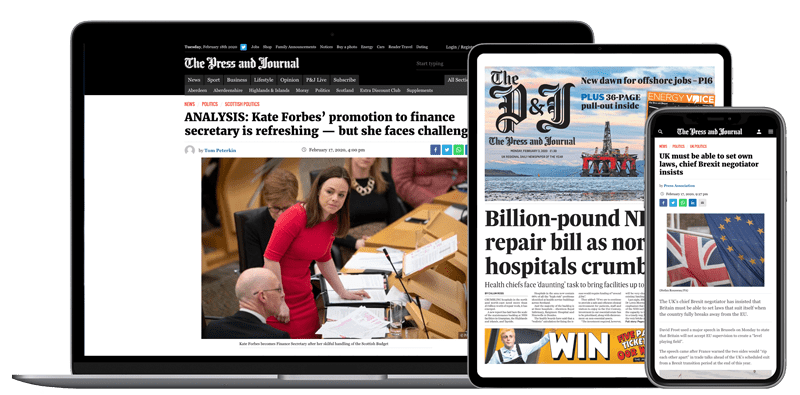 Help support quality local journalism … become a digital subscriber to The Press and Journal
For as little as £5.99 a month you can access all of our content, including Premium articles.
Subscribe