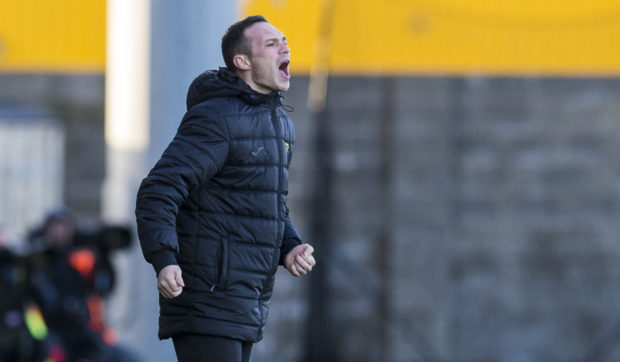 Former Aberdeen midfielder Darren Young reckons Dons chairman Dave Cormack was right to lay bare his prediction of dire financial consequences.
East Fife manager Young said the honesty of Cormack, who revealed the Dons face a shortfall of £5million during the expected coronavirus shutdown with no income, will be appreciated by players and fans.
Monthly outgoings at Pittodrie of £1.2million were part of the message Cormack issued on Wednesday, also stating that no club in Scotland could withstand a total lack of income for up to six months.
Young, who sees the opposite end of the financial scale with his part-time League 1 outfit, said at least those connected with the club will know the situation they are facing.
He said: "I saw what Dave Cormack was saying – he's put the figures out there and he's been honest. There's a slight difference with the Hearts situation, where they came out without any real explanation and said 'we want you to take a 50 per cent cut'.
"Aberdeen haven't said that but said there's going to be this deficit, this is where the money would be coming from and this is where it would be going. When clubs are honest and up front, everybody can accept it a bit better and understand where it's coming from.
"I think they've done the right thing. At the end of the day it's a business and everyone has to look after themselves. It's clarity for fans and for players. Ideally you want to get back playing as soon as possible but first and foremost you need to make sure the lockdown is working and the disease has passed.
"Aberdeen have come out and said this is what our position is and for me, Hearts haven't done that. It's up to them if they want to explain why. Each to their own – every club will have their own wee bit."
Young's brother Derek works for Aberdeen as their under-17's coach, with all football suspended in Scotland until at least April 30. Many clubs have warned of sustained periods without any income from gate receipts, hospitality and sponsorship, particularly in the lower leagues.
Young added: "It's worrying for everybody because there's no end date in sight. It's just a case of ticking over until we know. They're saying April 30 – do I think that's going to happen? Probably not. You're going, five weeks down the line, from isolation to 80,000 people going back to football grounds. I can't see that happening.
"From my point of view, I don't think the league will be voided, whether that means next season starting late or whatever. I think they'll make sure they finish off this season first and take it from there.
"The boys wages will go in at the end of the week for this month and then we'll probably be look most clubs and go month-to-month. There's obviously the government helping out as well – everybody will be looking to see how the 80 per cent of wages being paid works out.
"At the start you do worry about your wages but when it gets a bit more serious, you're like 'do you know what, we'll just make sure our health is alright'."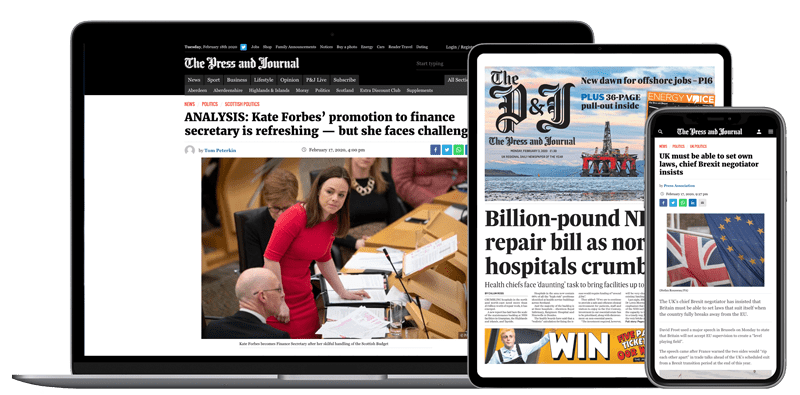 Help support quality local journalism … become a digital subscriber to The Press and Journal
For as little as £5.99 a month you can access all of our content, including Premium articles.
Subscribe