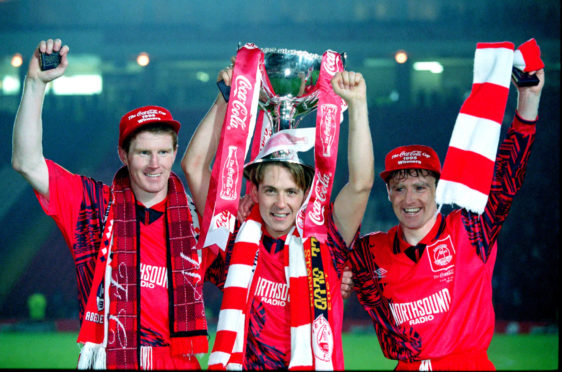 Former Aberdeen striker Billy Dodds has called on Scottish clubs to offer as much certainty as possible on their futures as the Dons were dealt an insurance blow yesterday.
Aberdeen had hoped to claim on their business interruption policy in the wake of the coronavirus crisis but have been told their protection against a loss of earnings due to a pandemic will cease at the end of next month.
The club issued a statement on the matter yesterday, just days after chairman Dave Cormack painted a bleak financial picture of a £5 million financial hole during the football lockdown.
Dodds contrasted that message with Hearts after an email was circulated to agents suggesting the Edinburgh club could pay for new recruits in the summer, despite asking staff to accept 50% pay cuts.
Jambos owner Ann Budge moved to clarify matters yesterday saying there was no intention to pay transfer fees due to the current situation.
Dodds said: "What comes out from a club has to be the truth. I'm not saying clubs are telling lies but the word 'unprecedented' gets used a lot just now and clubs have to be truthful.
"The world is uncertain, sport is uncertain enough. The last thing anyone needs is uncertainty from clubs."
The Dons had hoped to claim on their insurance to cover certain losses as a result of the pandemic. However, they were informed by their broker that wording in relation to the coronavirus outbreak will be removed upon renewal on April 30.
Cormack said: "We accept that our insurance company is acting within its legal rights. But this leaves us bearing the majority of the continuing costs incurred as a result of the football suspension, despite the outbreak occurring when we had cover. The bulk of our losses will likely be beyond the end of next month."
The club's insurance policy is up for renewal on April 30 and Cormack called on insurers to extend existing cover throughout the coronavirus pandemic.
He added: "This just doesn't feel right in the present circumstances. We've raised this with a local MP because we believe there is a moral dilemma here, which should be addressed by the insurance industry and the government."
The SPFL released advance payments yesterday to SPFL clubs based on current league positions, with the Dons netting £157,500 plus VAT. The top three in the Premiership – Celtic, Rangers and Motherwell – received £395,000 plus VAT.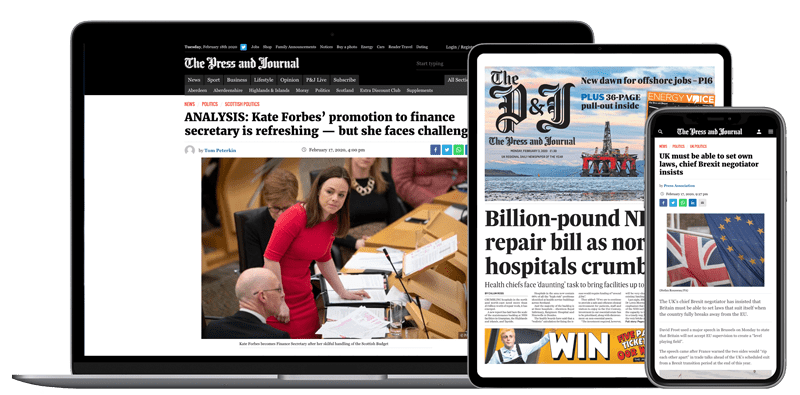 Help support quality local journalism … become a digital subscriber to The Press and Journal
For as little as £5.99 a month you can access all of our content, including Premium articles.
Subscribe