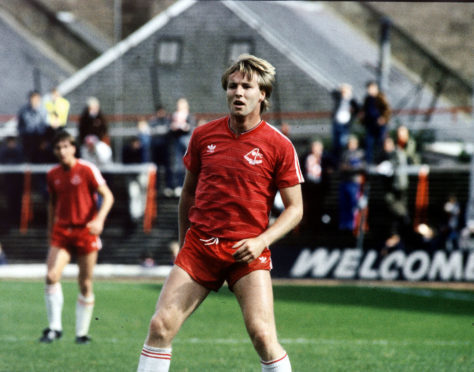 Former Don Frank McDougall fears Scottish football could be left damaged beyond repair by the fallout from the coronavirus.
Sport across the country has been placed on hold due to the pandemic and distress calls from worried football clubs in Scotland are already being made.
Football has been halted only a few weeks but Aberdeen chairman Dave Cormack has already painted a gloomy picture of what lies ahead as his club tries to meet their monthly operating costs.
Hearts owner Ann Budge says her club could face up to six months of abnormal operations which will be survived without wage reductions.
The outlook is equally concerning in the lower leagues. Caley Thistle, Elgin City and Peterhead staff have taken wage cuts while in the Highland League some clubs have implemented wage deferrals following talks with players.
McDougall, who played for the last Aberdeen team to win the Premier Division title in 1985, believes the writing is on the wall for some teams.
He said: "There are going to be clubs who go out of the game because of this. No-one planned for this and the economy is going to take a battering and only the healthiest clubs are going to be able to withstand the hardship which is coming their way.
"I have a genuine fear we are going to lose some teams over this. Once the first club folds it will become a house of cards."
SPFL clubs met yesterday to discuss the current situation caused by the pandemic. Debates on whether to declare the campaign null and void, stop the season now or play to a finish are all being held as the body tries to end the uncertainty.
McDougall is adamant the fairest solution once football does return is to complete the outstanding fixtures.
He said: "We have to finish the season. Who is crowned champions of the top league doesn't really matter but you can't tell clubs their investment counted for nothing or relegate teams when they can still play their way out of trouble.
"Liverpool are going to win the league in England and it looks like Celtic will do the same in Scotland but the other issues need to be decided on the pitch, not in a meeting.
"We can't allow Hearts to be relegated when they could have stayed up and Ann Budge is right to point that out.
"You also can't tell a club like Dundee United, who are clear at the top of the Championship, that they won't go up because the league is cancelled.
"Forget about next season, we've got to finish this one first, no matter how long we have to wait for it to be completed."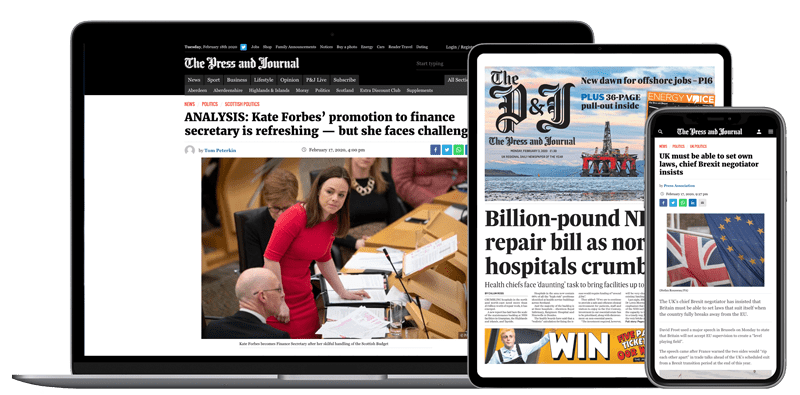 Help support quality local journalism … become a digital subscriber to The Press and Journal
For as little as £5.99 a month you can access all of our content, including Premium articles.
Subscribe