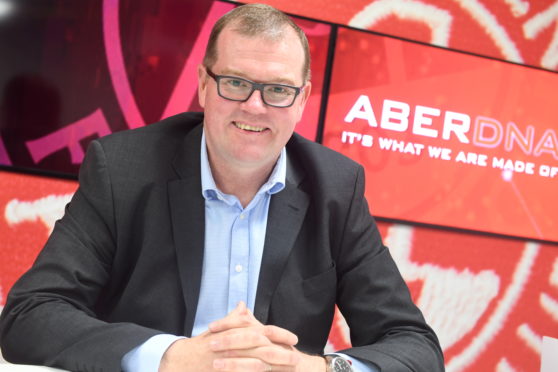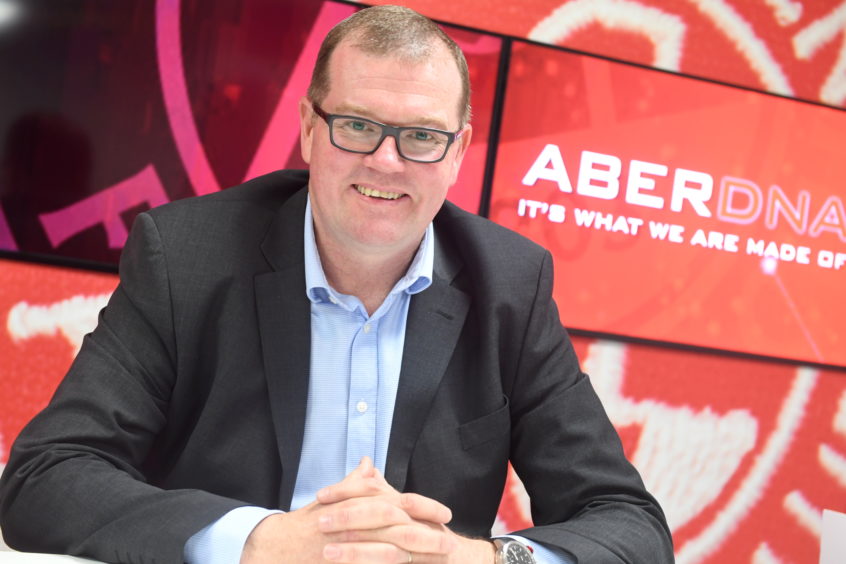 A
berdeen's commercial director Rob Wicks insists the club is assessing all options as it adapts to the football shutdown.
It emerged yesterday that discussions were taking place with management and playing staff with regards to wage deferrals, a move that has already taken place at many clubs across Scotland.
Talks with external investors to help the club throughout the break continue to be ongoing, with the club's board meeting in full at least once a week to review what is an ever-changing situation.
The uncertainty over what happens to the current season and when the next one might begin add to the uncertainty, with governing bodies on unfamiliar ground.
Wicks has had to adapt and review the club's cash-flow projections regularly and will continue to look at the best avenues to help the club navigate tricky waters.
He said: "We haven't taken any firm decisions, we've been looking at a range of scenarios. There's an important investor group that's very much in the mix of the discussions we're having. We're talking to a number of clubs in the league to see how they're approaching things and we're meeting once sometimes twice a week as a full board to review where we're at.
"There are a broad range of potential implications – (with) the league starting later than it might, you think around things like new kit launches that we would typically be doing in May and the supply chain elements around that.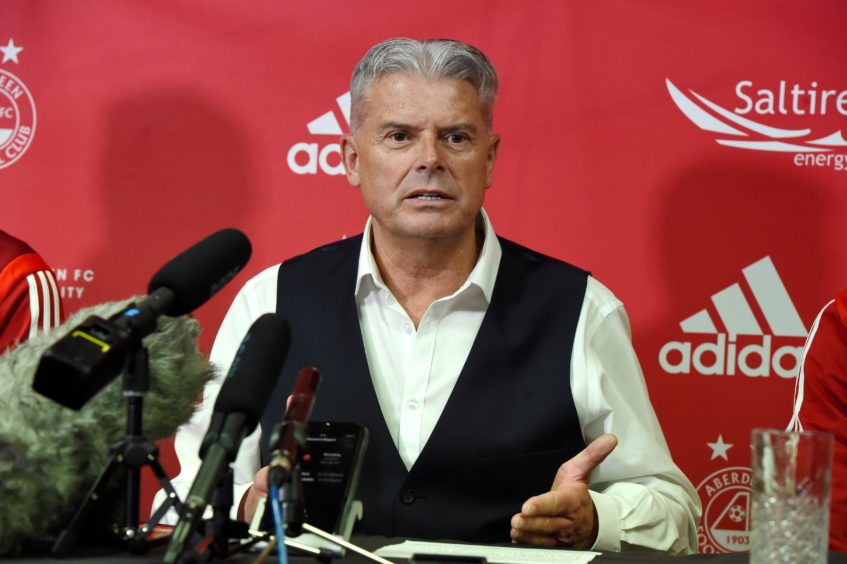 "We were keen not to make a knee-jerk reaction (wage deferrals) and it's still something that's very much part of our planning and thinking as how best we approach it. We've not made any hard and fast calls yet and it's more about getting a sense on what the likely timing is.
"If we know we're in for a minimum of two months, three months or four months, one can make some slightly more informed decisions. Every club in the country has got a high cost base and virtually stagnant income. We're looking at every option. We're keeping a close eye on things and we'll make the right sort of decisions in the coming days and weeks."
European governing body Uefa is due to hold a conference call today with the 55 member nations represented, to discuss the findings of its working groups and provide guidance on scheduling games.
Uefa had initially said they wanted games played by June 30 to finish the current season. The joint Scottish FA/SPFL response group has stated its preference for the current campaign to be completed, however the longer the shutdown stays in place the harder that becomes.
Advice from Scotland's senior medical figures advise restrictive measures for at least 13 weeks, to slow the spread of coronavirus.
Wicks added: "The chairman has made a call on Uefa and indirectly the SFA to give us the guidance we all require. We appreciate the league authorities are in a very difficult and complex position themselves and they have their own set of moving parts. We just have to wait on this holding pattern to break and get some clarity on what the direction of travel is.
"Forward-planning is enormously challenging and something every club in Scotland and sports club around the world is grappling with. We're very fortunate in that we've got very good people at the club and the business is well-managed. There are loads of different moving parts and we're having to modify our cash-flow assumptions on daily basis. Things are changing all the time."