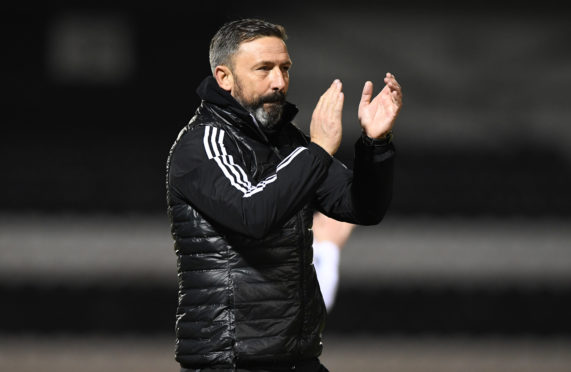 Derek McInnes is relieved Aberdeen have been able to find a degree of certainty in the most uncertain of times.
The indefinite suspension of Scottish football due to the coronavirus crisis had left the Reds facing a £5 million black hole.
But the Dons have worked quickly to address that problem with a £2m injection from an investor group led by chairman Dave Cormack, while McInnes, the players and coaching staff have agreed to defer 10%-30% of their wages for four months.
The SPFL board will meet today to discuss the fate of the 2019-20 season with a return to action in the near future unlikely.
"The financial plan gives us a bit of certainty," said McInnes.
"Although we don't have certainty from the footballing authorities yet, and we don't have certainties over when this virus is going to relent and when we can start to get back to our normal lives; what the deferral does do is allow the club over the next four months to have a clearer pathway in what are still going to be very challenging times for everybody.
"I think the symbolic gesture and the message sent out to the wider support and community is that we are doing all we can to make sure the club steers through this crisis because our club is so important to us all."
The actions of the Dons boss and his staff have been warmly received by the Aberdeen support.
Meanwhile, McInnes said: "Any financial sacrifice that we are making is nothing compared with what the NHS staff are doing at this very minute."
Dons defender Mikey Devlin said McInnes played a crucial role in getting the players to support the measure to help ease the club's cashflow problems.
He said: "The manager was the first person to speak to us about this, he led from the front.
"He phoned every player one by one and spoke about the potential of what might come.
"If it got to this point, he said we had to meet the expectation and the standard asked of us. We were all willing to do that.
"He encouraged us all to go in the same direction. We've done that and he's been the guy at the front of it. Along with Tony Docherty, he has a huge influence on the players.
"We have good people at the club, good human beings who want to do the right thing."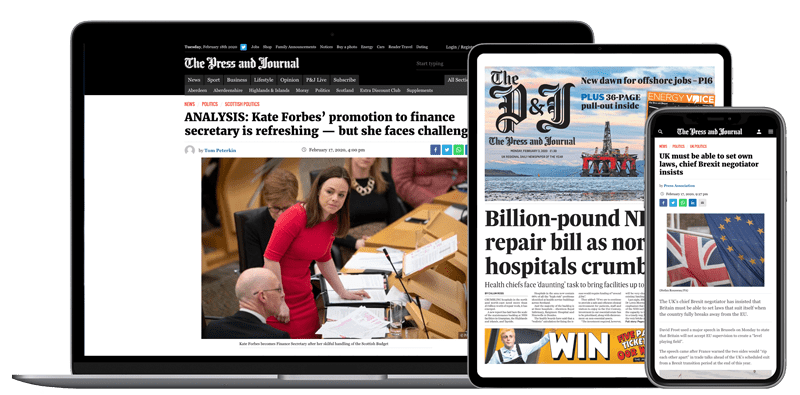 Help support quality local journalism … become a digital subscriber to The Press and Journal
For as little as £5.99 a month you can access all of our content, including Premium articles.
Subscribe