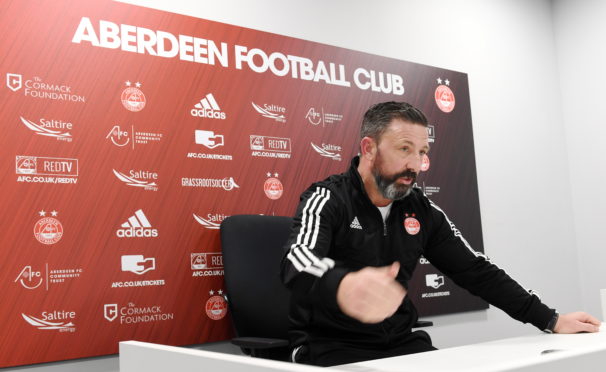 Aberdeen manager Derek McInnes believes his players should be praised for the steps they have taken to ensure they do not breach the guidelines on social distancing during the coronavirus lockdown.
Five Dons players were training at Hazlehead Park when approached by police to discuss their training before officers reminded them to adhere to the guidelines of maintaining a two metre distance.
McInnes is disappointed at his players' conduct being questioned and insists his squad should be praised for their efforts during the shutdown.
He said: "I'm really disappointed and dismayed at what was a non-story. The players were praised by the police for what they were doing and I was happy to see that acknowledged by the police publicly.
"It would be shame if our players were accused of disregarding the rules when they have been doing everything to ensure that is not the case.
"We asked the players to train between 10am and 11am and five players who live in the west end of the city went to the same area to do their hour of work. They did not arrive together and did their work separately and we've asked them to do all they can to respect the government restrictions.
"I'm appalled to hear of people not complying but I'm proud and pleased at how my players have adjusted to their day-to-day work during this. They've respected the restrictions which have been put in place."
Dylan McGeouch was one of the players in question at the park along with Funso Ojo when the incident occurred.
The midfielder said: "We have our training stuff to do and I was at Hazlehead in the morning working.
"Funso was on the other pitch and we had our own equipment to work with.
"The police were just doing checks to make sure there was no gathering and they just came over.
"They'd seen two sets of cones on different pitches and they made sure we weren't working together and sharing water bottles or anything.
"It was just to make sure we were staying apart, which we were.
"It was part of the police checking the park, as it's a hotspot for dog walkers and families.
"I just explained that we were on different pitches and weren't working together, so they were happy with that."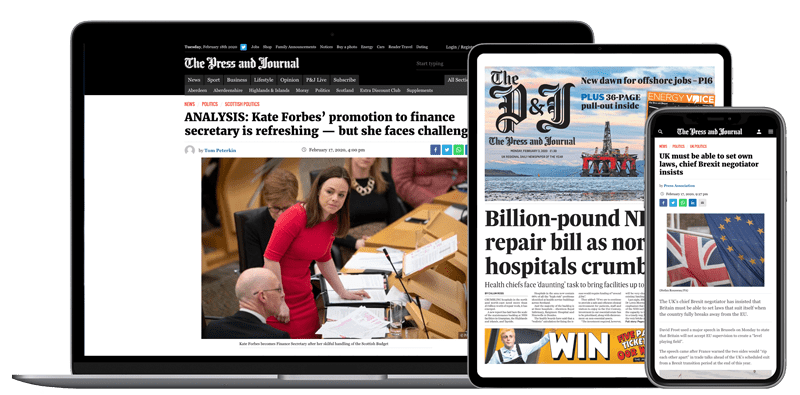 Help support quality local journalism … become a digital subscriber to The Press and Journal
For as little as £5.99 a month you can access all of our content, including Premium articles.
Subscribe