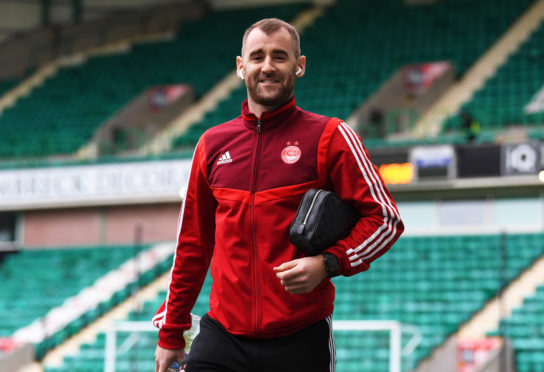 Niall McGinn hopes the SPFL can overcome the hurdle of meeting the broadcast demand for Celtic and Rangers matches and deliver a bigger Scottish Premiership.
The Aberdeen winger has thrown his support behind increasing the top flight of Scottish football following the coronavirus pandemic and has expressed his hope the constant demand for Glasgow derbies will not derail the SPFL's plans to bring league reconstruction.
McGinn said: "You're playing more teams but the league want Rangers playing Celtic four times a season as it has more people watching and it benefits the other teams in the league as well.
"It attracts money into the game and helps the other teams outwith Celtic and Rangers but it's the league's decision.
"I'm sure if the league wants everything done right and to get as much money as possible they will want Celtic and Rangers playing each other as much as they can.
"Having 14 or 16 teams in the league may hinder that in their eyes.
"If I'm being realistic and wanting the best for the league I'd like more teams in the league. I'd like Dundee United coming up, I'd like Inverness, I'd like Hearts to stay in the league.
"If you had those big clubs in the league it would be good for the league. For ourselves we've missed going to Dundee and Dundee United as those grounds are ones we like visiting as we take big crowds and they are games you want to be involved in.
"Even Inverness, when they were in the league, although it was not the best of journeys the games attracted a good support and they were good games as well.
"It's outwith my control and it's down to the league but I'd like Dundee, Inverness and Dundee United in the league for sure."
The campaigns in the Championship and Leagues 1 and 2 were brought to an end on Wednesday when Dundee finally submitted their vote in favour of the SPFL's proposals.
McGinn has sympathy for clubs who have missed out on promotion or been relegated before the season was completed.
He said: "It's a tough situation to be in, even in the lower leagues where Falkirk are a point behind (Raith Rovers) and Partick Thistle had a game in hand and a chance to move off the bottom of the table.
"You definitely feel sorry for the players there and the fact they didn't get to fulfil their fixtures.
"If you are in mid-table and not challenging or fighting relegation it is perhaps an easier decision to make but you do feel sorry for the teams who will be affected the most."