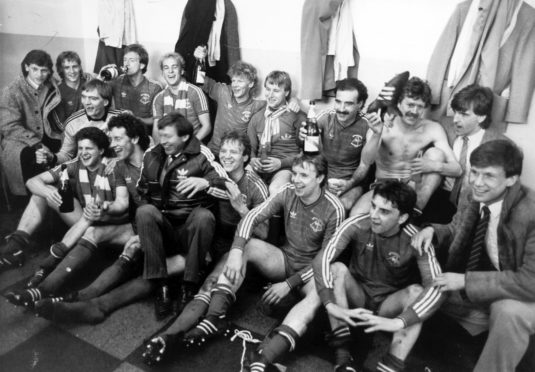 The 1984-85 season was without doubt Billy Stark's most productive in his Aberdeen career.
The Scotland under-19 coach's second season at Pittodrie was a historic one with the Dons ending the campaign as Premier Division champions, having retained the league championship for the first and only time in the club's history.
Stark contributed 20 goals that season, 15 coming in the league, but it is one chance he did not take which came close to incurring the infamous wrath of manager Alex Ferguson.
He said: "The '84-'85 season was my most prolific one.
"What I remember from that season, which clearly was very good, was missing a penalty at Celtic Park. We had played Dinamo Berlin that midweek in the European Cup and lost out on penalties.
"I had taken one of the pens and had to retake it. I scored both times, putting it in the same corner twice, but I knew the highlights had been on TV and Packie Bonner would have seen it, so I decided to aim for the other corner and it was a pathetic effort which he saved.
"Davie Provan curled in a free-kick in the last minute, by which time I was sitting next to Fergie after being withdrawn gracefully. I remember him walking by me in training the following week saying 'I hope that doesn't cost us the league'.
"That was him. He was always trying to make you or break you and if you couldn't rise to the challenge you were of no use to him.
"Luckily for me, we won the league and he couldn't blame me if we hadn't."
Stark can laugh about being on the receiving end of Ferguson's ire now but, having played under him at St Mirren before rejoining his manager at Pittodrie in the summer of 1983, Stark appreciates the impact and importance of his psychological management of the players.
He said: "It was one of those wee managerial tricks he used. Speak to any player who played for him at that time, even if we were 3-0 up at half-time he was never ecstatic. Something could have been done better and someone would always get it, but it was his way of keeping everyone on their toes.
"People talk about the hairdryer at Manchester United, but he had mastered it long before he went there.
"Actually, having been at St Mirren before Aberdeen, I saw the embryonic Alex Ferguson, who had also had a short spell at East Stirling before moving to Paisley. The one I encountered at Aberdeen had calmed down. I know that phrase doesn't sound right.
"He was dealing with international players and there was a slight difference in that he had mastered that psychological art.
"Aberdeen was a challenge and some people might say with the way Alex Ferguson managed it was pretty full-on.
"There was a lot of criticism and people maybe wondered why I wanted to put myself through that again, but I knew he would push to get the best out of me.
"I wanted to win major trophies.
"I won the First Division under him at St Mirren and we won the Anglo-Scottish Cup, which gave me a wee taste of it, but I wanted the Premier League and Scottish Cup and knew Aberdeen would give me that opportunity.
"How big a part I played was determined by a lot of things, but it was a challenge I wanted to take up."
The Dons went on to win the league against Celtic on April 27 1985 when captain Willie Miller scored the equaliser in the 1-1 draw at Pittodrie, which all but secured the title.
Stark said: "It's funny, I was talking to Peter Weir, who is a good pal, about that season.
"I remember we had to clear snow off the pitch before the Celtic game on the morning of the game.
"You always wonder if your memory plays tricks, but I'm almost certain of that."
Stark is not mistaken in his recall of snow at Pittodrie in the last week of April and is equally certain in identifying where that season ranks in his career.
It is clear it figures highly on his list of accomplishments, and rightly so.
He said: "As a professional it was probably my best season in terms of games played and goals scored.
"League titles give you the most satisfaction and there is no doubt cup wins and cup final goals are fantastic.
"That immediate rush of winning a cup is difficult to beat, but, when you reflect back, the league championship medals are the ones which really give you the satisfaction, without a doubt."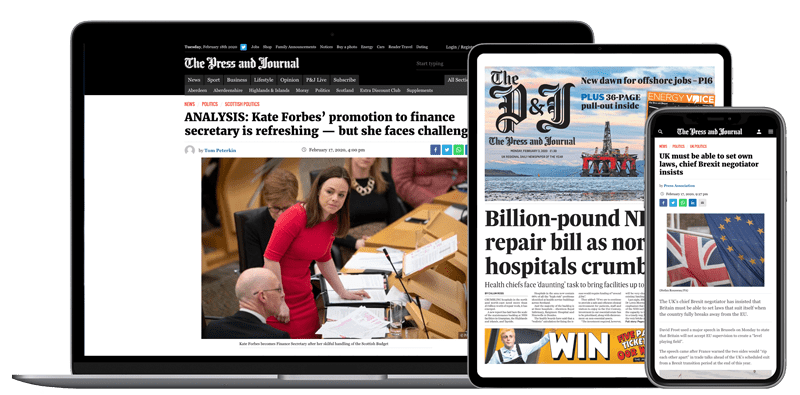 Help support quality local journalism … become a digital subscriber to The Press and Journal
For as little as £5.99 a month you can access all of our content, including Premium articles.
Subscribe