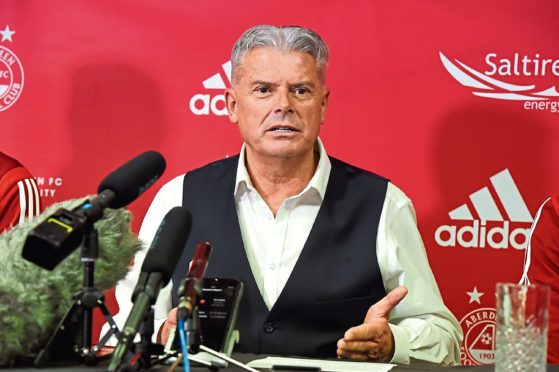 Aberdeen chairman Dave Cormack insists a strategy for how to bring football to the masses behind closed doors has become his top of his list of priorities.
The SPFL will meet with the Scottish Government today to discuss potential strategies for exiting the coronavirus lockdown as clubs try to plot their route back to playing matches and the Dons chairman, who attended a meeting of clubs on Friday, has called on the Premiership sides to devise a plan for ensuring those who cannot attend matches are able to watch from home.
He said:  "If we are not playing football in front of fans until early next year there is a major challenge for us to get through which is why we have to focus on how do we do this behind closed doors?
"How can we get our cake and it eat it from a commercial standpoint? That's what we as a board are trying to drive with other Premiership clubs.
"We have had very good conversations with the issues that face us. We are following up on that but the message was clear from what we need to do to get a plan together and work cohesively with the Scottish Government to get this plan in place."
Despite reports nine of the 12 Premiership clubs are in favour of bringing the current campaign to a close and of five top flight clubs expressing concerns they will not have enough players under contract to fulfil fixtures if the season is played to a finish, it is unlikely the current campaign will be brought to a close today.
Rangers have garnered support from Hearts and Stranraer to have an extraordinary general meeting next week and plan on presenting their dossier of evidence which they claim warrants an inquiry into the league's handling of the vote to end the season earlier last month.
The Dons chairman, however, is resigned to this season not being completed.
He said: "The key priority isn't necessarily to finish 2019-20 which is looking more and more unlikely as the days go by.
"It is how we get back playing safely and as quickly as we can.  That is where the different groups are focused just now."
Meanwhile, the Dons chairman has expressed his desire to continue the board's pledge to match 10% of the sale of season tickets to the AFC Community Trust.
Directors gave £115,000 to the AFC Community Trust after Dons fans bought 4,500 season tickets last month and Cormack is keen to continue the charity's remarkable efforts in May.
He said: "The directors have agreed to matching 10% through the end of last month and I'll see if I can get (Atlanta United president) Darren Eales and the directors to approve doing something similar in May.
"It's critical as the Trust cannot generate income at the moment. All the season ticket money goes to the club and I'm hoping we can get to almost £200,000 of a match going to the Trust.
"We last week had 5,500 fans watch an average of nine videos and nine games. People are at home and the council is telling us one in four people are suffering mentally in some way at home.
"It's been heartening for us to see 5,000 season tickets sold already which is more than we had at this stage last year."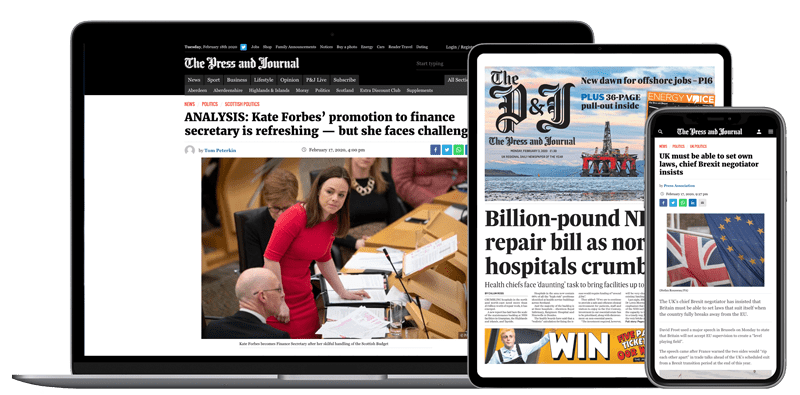 Help support quality local journalism … become a digital subscriber to The Press and Journal
For as little as £5.99 a month you can access all of our content, including Premium articles.
Subscribe