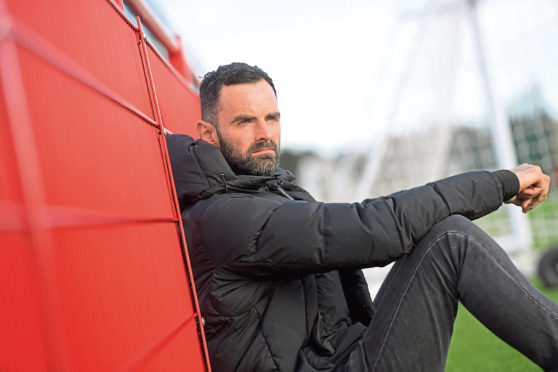 Joe Lewis has some sympathy for Hearts – but saw no other way for them to be spared relegation.
The Aberdeen skipper was on board with the decision to end the season, which will see the Jambos drop down to the second tier unless league reconstruction is resurrected.
Potential legal action has been mooted from Tynecastle should they indeed be forced to go down, given mathematically they could have still escaped.
However, it is a situation mirrored in the Championship and League 1, where Partick Thistle and Stranraer were also demoted despite having the requisite games remaining to get off the bottom.
Hearts chairman Ann Budge is heading up the SPFL's reconstruction group, which as yet has not put a proposal forward to how it could see the leagues structured for next season.
Aberdeen chairman Dave Cormack came out 10 days ago and stated Premiership clubs were not in favour of expanding the top flight.
Lewis said the punishment is harsh on Hearts but there appeared to be no possible way the remaining games could be completed.
He said: "Hearts would have felt they would have got out of the situation they were in.
"Unfortunately for them, they were bottom of the league when it was called and when it was called on an average points-per-game ratio up to this point they had been the worst team in the league.
"I can't really see any other way to call it. There seemed no way to finish the games this season and I didn't see any other way.
"It is tough on them because they have had a difficult season but they would have felt like they were picking up.
"When it came down to it they had the fewest points per game than anyone else and it is the only way you can do it.
"Each team has nearly played each other three times and there were only a couple of games left and they were bottom of the table.
"It was harsh on them but I can't see any other way around it."
Lewis would not be in favour of any reconstruction or expansion to the top flight, saying he is a fan of the current split set-up and the number of meaningful games played at the end of the season.
He added: "They have looked into that. There were a lot of meetings, discussions and a lot of different opinions to try and put into the pot.
"I think Ann Budge was on a reconstruction committee and I'm sure if anybody would have tried to get it to work it would have been her.
"I like the league how it is and I think it is a great league. It is a really effective league and I love the split and the importance of the games after it, although we lost them this season.
"I love playing the games in and around you at the business end of the season, it makes for an exciting end. I wouldn't really have wanted it to change.
"I understood when it was first being spoken about that it was a possibility and if it worked for a lot of clubs that it would have been accepted, but obviously it didn't work for enough people or
clubs.
"We are now back to what we have and it is now a case of looking forward to next season."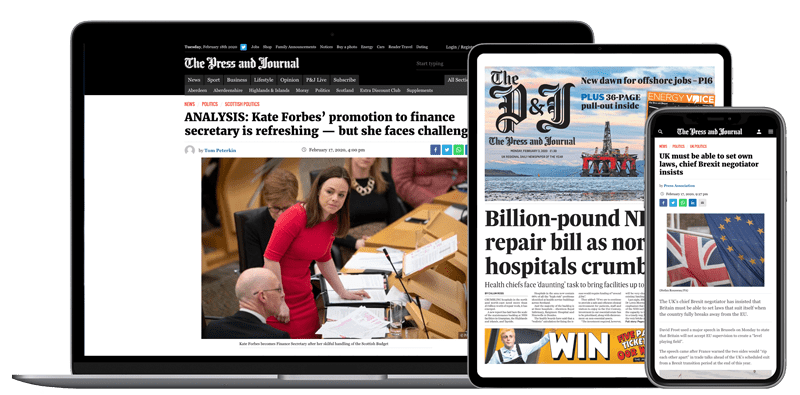 Help support quality local journalism … become a digital subscriber to The Press and Journal
For as little as £5.99 a month you can access all of our content, including Premium articles.
Subscribe