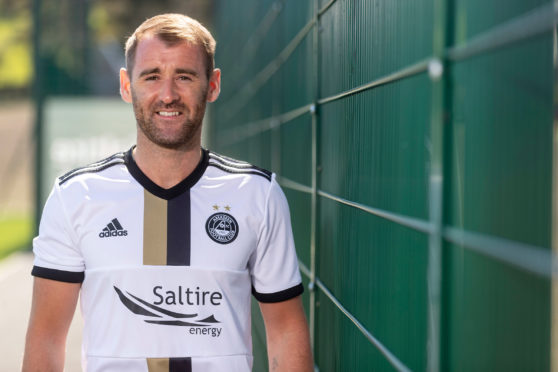 Aberdeen's Niall McGinn is not allowing himself any respite from training – even with the season over.
McGinn has continued to work ever since football stopped in March, with the potential for the Dons to return to some form of group training next month.
Scottish football as a whole is at a standstill, with all leagues finished but no plan in place for when it may be possible to resume.
That will leave some in limbo and McGinn is determined not to be caught out when clubs are given the go-ahead to resume training.
He said: "This is the longest break I've had, it's a bit mind-draining because you don't know whether to keep training or take a week or two off.
"I've kept going so it has been seven weeks of training to keep myself ticking over and when we do get back, it will be maybe eight weeks of a pre-season before we play.
"That will give us the chance to ramp things up a bit, but nothing beats match fitness so you need games in order to get that.
"You can run all day and train all day, but the sharpness and tempo only comes through playing games."
English clubs have returned to training although this has not been without issues. Watford defender Adrian Mariappa, Burnley assistant manager Ian Woan and three Brighton players have all tested positive for coronavirus, while Hornets skipper Troy Deeney has stayed away from training after raising safety concerns.
McGinn added: "It's not going to be the same when we do get back, but it will be good to get back to Cormack Park and some sort of normality.
"Whether it's in small groups, fours or fives to start with, it will be good to get the routine again.
"When you do that, week by week it will gather pace and then it might not be long before you can play in nine-v-nine or 11-v-11 games.
"First and foremost it will just be good to get back when it's safe to do so."
Germany has set the benchmark in some respects, as being the most high-profile league to return to domestic action.
Games were screened on BT Sport in front of empty stadiums, with teams required to quarantine in hotels before each game.
McGinn said: "I watched the Bundesliga and it was good to see live football. It's obviously different to watch games without fans, but I was impressed with the intensity of the teams after so long out.
"So credit to them, but it is going to be different without fans if that's what happens. "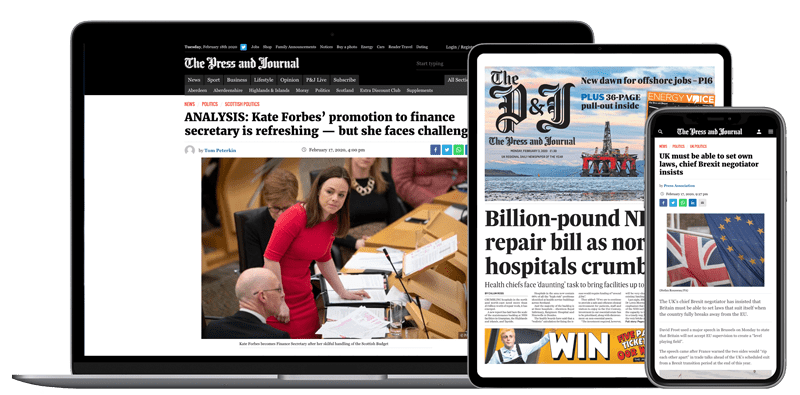 Help support quality local journalism … become a digital subscriber to The Press and Journal
For as little as £5.99 a month you can access all of our content, including Premium articles.
Subscribe