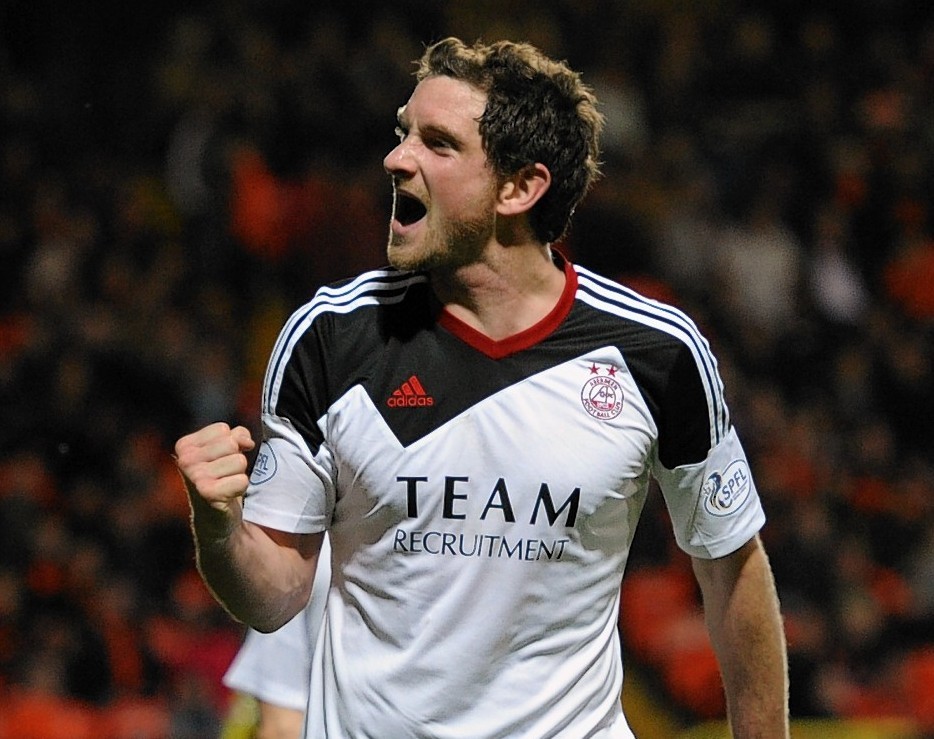 Scott Vernon's enjoyment for football has not waned.
Making the decision to leave the full-time game two years ago and move into the semi-professional ranks has proven to be a masterstroke.
The former Aberdeen striker is now plying his trade at Cleethorpes Town, who play in Division One South East of the Northern Premier League, the eighth tier of the English football pyramid.
Taking on the likes of Market Drayton Town, Stocksbridge Park Steels and Loughborough Dynamo is a world away from turning out at Ibrox or Parkhead, but at this stage of his career it is a life that suits Vernon perfectly.
"I'm loving it to be fair. It's part-time so it suits me better," he said. "I'm getting older and it's only a couple of nights training a week, with a game on a Saturday.
"I've had a good season. We were probably going to end up in the play-offs and I had 28 goals with a couple of months to go, so I was a bit gutted it was cut short really. I was looking to get over that 30 mark but it was out of our control.
"As you get older you bit more rest but you need to keep ticking over. The couple of nights training help me with work and it's not just having that sole focus on football, that's quite enjoyable. Your priority is your day job through the week and your football is your enjoyment."
Vernon balances his football with work at an oil refinery in Grimsby. It is a life he has got used to since leaving the Mariners, then in League Two, in 2018.
His tally of 28 goals this season is one better than the previous campaign and at 36, even with no football in sight for the foreseeable future, the enjoyment still remains.
"That's how the lads look at it, as the enjoyment. It's a well-run club and it's good fun. We've got a good group of lads and that's how they look at it. We get a little wage for doing it but it's more for enjoyment. It's not going to make you rich, that's for sure, and if I stopped enjoying it then I'd stop doing it. That would be the end for me. But the last couple of years I've really enjoyed it and I'm willing to give it another go next season.
"I'm still quite fit and touch wood, I've still not had any major injuries. My body is holding up just fine."
He remains a backer of the Dons, owing to his four years and 100-plus appearances in the Granite City. He scored in the shootout win over Caley Thistle in the 2014 League Cup final and still has a house in Aberdeen.
"I've got really good memories of playing up there and of life in general. When I signed I'd just got married, so me and the wife came up and she fell pregnant quite early. We had our first daughter up there and then a couple of years later our second daughter came along, so they were both born in Aberdeen. It's not something we ever thought would happen.
"They've not been back yet; it's something we keep harping on about as we still have a house up there. It's definitely something on our to-do list, to maybe catch a game and visit the city."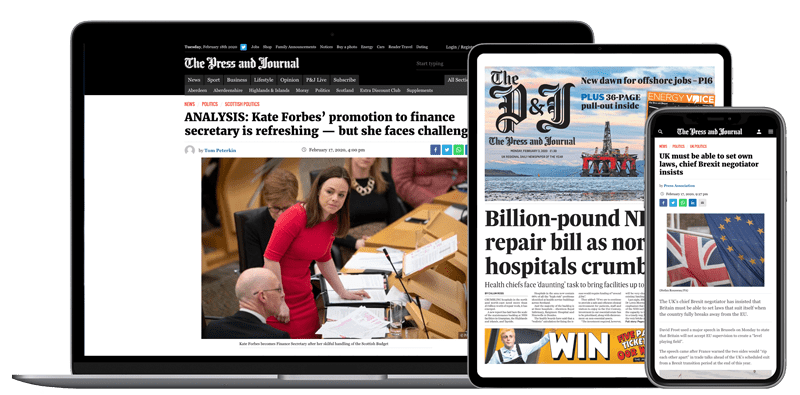 Help support quality local journalism … become a digital subscriber to The Press and Journal
For as little as £5.99 a month you can access all of our content, including Premium articles.
Subscribe