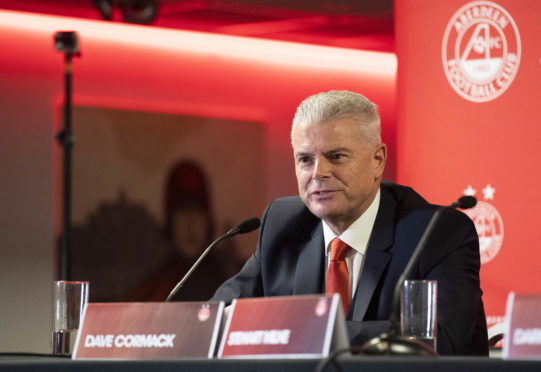 Dons chairman Dave Cormack believes merging the SPFL and SFA is the best way to help Scottish football move forward.
Cormack, who succeeded Stewart Milne in November, reckons having two governing bodies is holding back the national game.
Scottish football was shut down on March 13 due to the coronavirus pandemic, with the game now facing a major task getting all 42 SPFL clubs through the crisis.
Cormack feels it would be beneficial to merge the SPFL and SFA – but accepts it is unlikely to happen.
He said: "There is a place for every team in Scotland, but how we go about managing our game is a huge challenge.
"I think there should be one organisation. Why do we need more than one organisation in a country of our size?
"If you put them all together you get economies of scale.
"You need a strong commercial drive in our game, we have administrators, lawyers and accountants.
"But you need a strong commercial drive.
"I like the commissioner model in the USA, but not everything is going to translate.
"I love the term 'if you can't innovate, imitate'."
Cormack admits Scottish football will permanently be on a collision course due to the combination of full and part-time clubs, all with their own aims.
He added: "The reality is, you throw this up in the air – bring in a Deloitte or some consultant – and we all sign up for them to come up with a plan that's best for Scottish football.
"I don't think we'd have a need for an SFA and an SPFL for the country of our size.
"To have clubs, good clubs who are maybe second division but with a few hundred fans versus clubs who have tens of thousands of fans, it's just so difficult.
"It's impossible to get agreement.
"The reality is, if we had one centre – let's say it's the SFA – why wouldn't we have a full-time professional board looking after the needs of that, versus a part-time one looking after that and amateur football?
"Football will continue to flourish, all these teams will be there.
"You welcome investment, look at Cove Rangers who have worked their way through and we should be encouraging that.
"But, for me, if we want to do well as Scottish football then the way we govern ourselves has to change.
"You have people running around phoning up 20 or 30 clubs, lobbying them.
"We will say our bit, we will be straight about it, but I'm not hopeful personally about there being any change in governance in Scottish football.
"What we'll do at Aberdeen is continue to talk to people, continue to share best practices and do our bit in the community.
"We will focus on Aberdeen, let everyone else knock themselves out because that's the way it seems to want to go, and maybe I'll be labelled less of a troublemaker for saying my piece.
"We'll get on with other clubs in Europe, maybe clubs in Scotland and try to fight for a place when cross-border leagues take place."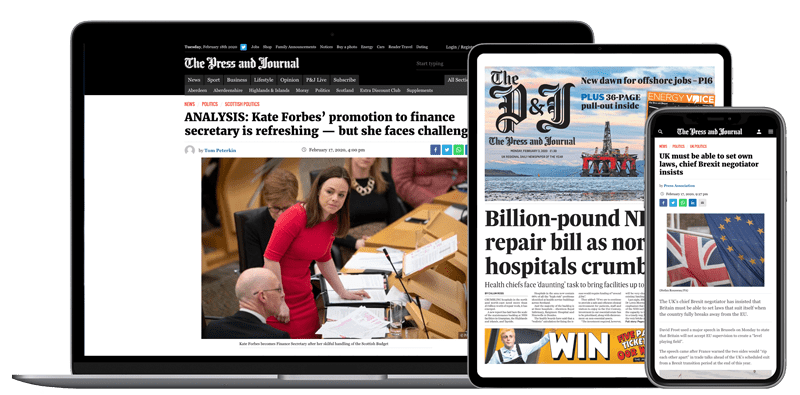 Help support quality local journalism … become a digital subscriber to The Press and Journal
For as little as £5.99 a month you can access all of our content, including Premium articles.
Subscribe