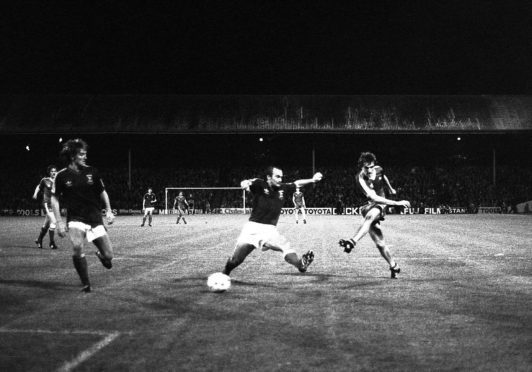 Dons hero Peter Weir reckons the return of Scottish football depends on how the country handles the easing of its lockdown.
First Minister Nicola Sturgeon announced on Thursday that up to two households could meet up, with a maximum of eight people, who are required to be outdoors.
It comes as Scottish football's governing bodies met health and sports minister Joe FitzPatrick and national clinical director Jason Leitch, outlining plans for the Premiership to return behind-closed-doors on August 1.
However, should the lockdown changes trigger a resurgence in coronavirus cases, it may result in stricter measures being reimposed. That, in turn, would have a knock-on effect on football, with sports like golf, tennis, bowls and fishing given the go-ahead to resume by this week.
That gives hope to Weir that football's resumption in Scotland is not far off.
He said: "We're opening up a wee bit now in that we're allowed out a bit more, so it depends if people behave themselves.
"If you get people that do the wrong things, there'll be a curfew again and that will curtail teams training again.
"The next few weeks with the weather being so good, it's vital that people behave and do the right things, so that we do try get football started. Everybody is missing it, there's no doubt about that.
"People run down the Scottish game but the last few years it's been exciting, it's been great.
"But they've got to get this sorted out and get more organised ready to go. August is only two months away."
English football has already pencilled in a return date of June 17 to conclude its 2019-20 season, with games to be screened live by four broadcasters as fans are not permitted into grounds. That follows on the back of the Bundesliga returning earlier this month.
The start-date in Scotland is being proposed to tie in with the new Sky TV deal, as they take over the league's sole broadcaster next season.
But Scottish football also has to sort out the issue of what the leagues will look like next season, given Hearts chairman Ann Budge's proposal is still to be discussed by SPFL clubs.
Clubs from each division are to hold meetings next week, with the proposal hinging on the support of top-flight sides.
A switch to three leagues of 14 would spare Hearts relegation, raise Inverness and Dundee United into the top flight and dash hopes Kelty Hearts and Brora Rangers had of joining the SPFL this season.
Weir, who won the Cup Winners Cup with the Dons in 1983, added: "With all the rigmarole of this Hearts thing and all the different leagues, it's been a total shambles. It's been really sad for the game. People are fed up hearing the infighting going on – they want the football back, because it's the game we all love.
"Unfortunately the Scottish leagues are all finished. When I see the German league starting and the English leagues starting in two weeks, I do think we could have finished the Premiership.
"The decision was made and unfortunately we've got to wait until it starts again."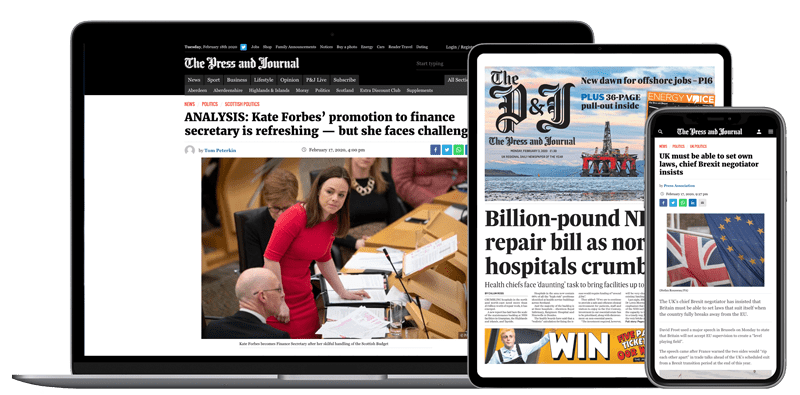 Help support quality local journalism … become a digital subscriber to The Press and Journal
For as little as £5.99 a month you can access all of our content, including Premium articles.
Subscribe