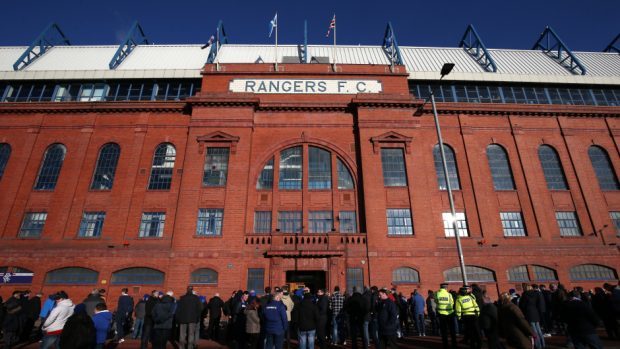 Rangers have put forward an interesting proposition for league reconstruction but I fear they have left it too late.
As another week begins we have another league reconstruction model to consider.
Rangers are suggesting a 14-14-18 proposal and I find myself liking a lot of what I've read about it.
They are proposing that both they and Celtic pay £125,000 for the privilege of fielding B teams in the bottom league and would buy 200 tickets for every away game and pay an extra £1,000 to stream those games on the internet.
The proposal would keep Hearts, Partick Thistle and Stranraer – who were all relegated – in their respective divisions, and give Brora Rangers and Kelty Hearts their reward for winning the Highland League and Lowland League respectively.
But the fixtures for the new season are due out later this month and, with so much uncertainty already in the Scottish game due to the coronavirus pandemic, I'm not sure now is the time to be making these changes.
There are too many factors that we can't yet determine. When will the season start? How many games are we playing?
And when will the fans be allowed in?
I think of Caley Thistle, too, and, while financially they'd be delighted at being promoted to the Premiership along with Dundee United in a new-look 14-team top flight, in terms of preparation it would be a nightmare for Caley Jags boss John Robertson.
Premiership clubs can return to training this week but Inverness are still a Championship team at the moment so they can't come back.
They've lost close to half a team so far in 2020 and their remaining players have also been furloughed, so it's not as if you can just tell them to come off the scheme and return to training and then tell them in a few weeks: "Sorry guys the proposals fell through you are still in the Championship".
I can see the benefits of young boys playing competitive games against men.
Rangers were terrific in the Challenge Cup last season and they showed they can compete against the majority of lower league clubs in Scotland. I'm sure Celtic would be able to do that too.
There has long been a discrepancy between clubs like Celtic and Rangers and other clubs at youth level. I can remember taking an under-15 Caley Thistle team to Celtic and we were hammered 15-1.It was a horrible result but one that showed my players the level they need to reach to compete. I doubt Celtic learned much from it though.
I'm all for change if it will make the game better and I believe this proposal would do that. But now is not the time. Revisit this next year.
Fraser's departure from Dingwall may be for the best
Marcus Fraser's departure from Ross County is a surprise, but it may be in the best interests of all parties.
The former Staggies skipper has turned down a new deal and ended his five-year spell in the Highlands, but I'm not convinced he would have been a first-team regular.
He was left out as Richard Foster moved ahead of him in the pecking order and, although Foster has been released, I expect defensive reinforcements will be top of the shopping list for the Staggies this summer.
Budgets are being cut by most clubs due the pandemic, which is why decisions by players to reject new deals surprises me, but clearly Fraser feels he is ready for a new challenge.
The same goes for Caley Thistle, who have seen Tom Walsh and Matheus Machado reject new two-year deals, like Shaun Rooney and Jordan White, who have signed pre-contracts with other clubs, and the released Carl Tremarco and Charlie Trafford as they depart Caledonian Stadium.
With 14 players in total – eight from the youth team – leaving Inverness, it is a sign of just how difficult these times are, but hopefully all those moving on can find new clubs.
The younger lads, in particular, have the biggest challenge, but I expect there will be strong interest from Highland League clubs for them.
Think you're a north of Scotland football expert? Play our Northern Goal podcast Quiz of the Season for 2019/20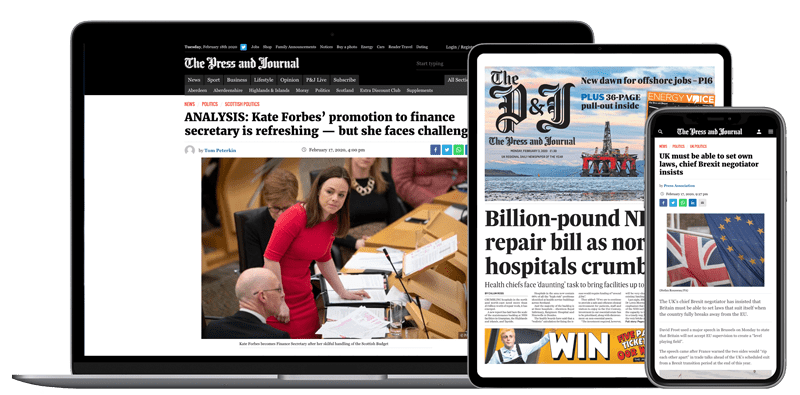 Help support quality local journalism … become a digital subscriber to The Press and Journal
For as little as £5.99 a month you can access all of our content, including Premium articles.
Subscribe