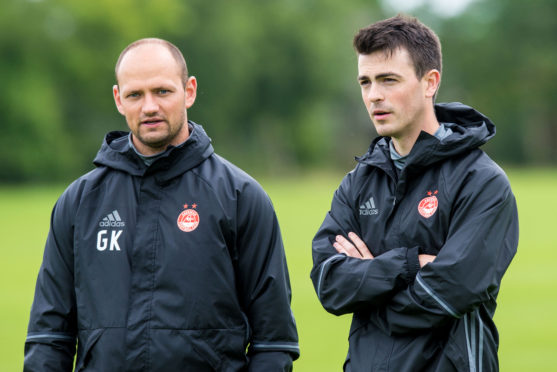 Adam Stokes has helped set-up the guidelines for Scottish football's safe return to duty.
The head of medical and sport science at Aberdeen FC has been part of the national effort to get players back playing in Scotland and he is pleased to see the rules and practices which were recommended being put in place.
Stokes, who has been helping ensure all the necessary social distancing measures are adopted at the Dons pre-season programme at Cormack Park, says it has been a challenge but he believes the thorough pre-planning process is paying dividends.
He said: "In these different times different measures are needed as well so it's good to be part of the process and seeing the boys back in some form of normality and working towards something. It's been a process to get there.
"As part of the SFA medical sub-group, my specific role was to look at how training could practically work and what measures should be in place. It was good to be part of that and I enjoyed it but it's at a national level.
"We also had to look at what we needed at Cormack Park as every club has different facilities to work with. There was plenty to put down on paper.
"We stagger in groups of eight and social distancing is adhered to. There is no real chance of freak clashes as everything has been planned meticulously from warm-ups to mimicking gym work or working on the grass. Everything is done with a view to keeping people safe.
"I envisaged a few headaches, but it has been really smooth so far, which is pleasing."
Twice weekly tests are the norm now for players as the Dons bid to keep tight coronavirus control measures in place but Stokes says the decision not to take the testing process in-house was the right one.
He said: "We've been lucky enough to have a partnership with the Aberdeen Clinic, a local company. What they are doing currently is servicing the oil industry and we managed to get them in to do our testing. There were a number of options and obviously testing is so important in ensuring the safety of everyone on site.
"It has been well publicised that some clubs have brought in their own testing kits, but we are happy we have full professionals who are carrying out 4,000 tests a week.
"If we had our own units it would involve myself and other staff here, which is really timely and would take away from me being a physio and working with the boys.
"What we're actually finding is it is giving us a chance to work more one on one with the boys. It's thrown up things which have been beneficial from a coaching point of view.
"We have tried to plan for every eventuality. Once a group finishes the area is cleaned down for the next group. Knowing the severity of what happens if we don't do it right has ensured everyone has bought into it."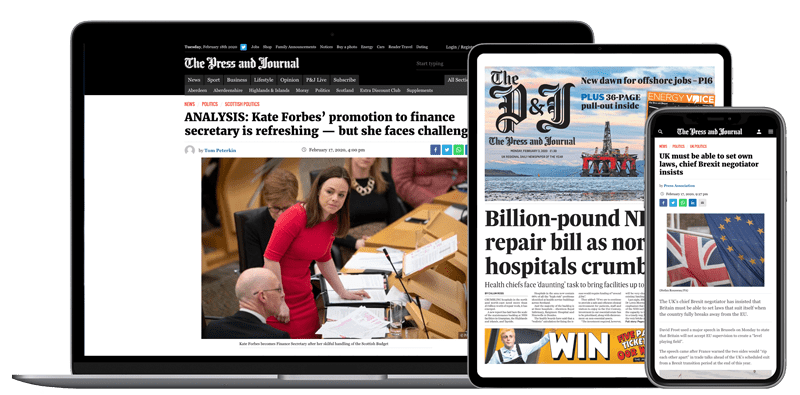 Help support quality local journalism … become a digital subscriber to The Press and Journal
For as little as £5.99 a month you can access all of our content, including Premium articles.
Subscribe