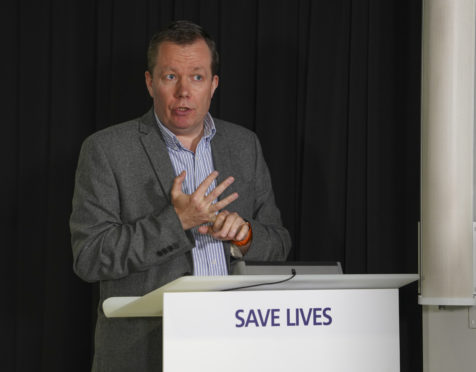 Scotland's national clinical director said the confirmation an Aberdeen player has tested positive for Covid-19 proves the testing system is working.
The Dons announced last Wednesday that one of the players in their first team had tested positive for the virus.
The club have been carrying out twice-weekly rounds of testing since returning to training last month.
The Dons said the player was asymptomatic and was self-isolating as a result of the positive test.
They added that no other member of the squad had tested positive and stressed that the club had been following stringent hygiene and safety measures to make any risk to the wider player group "unlikely".
Professor Jason Leitch praised the Dons for the way they had dealt with the incident.
He said: "When the virus is still in general circulation, occasional positives is exactly what you'd expect.
"If you got away with none, just now that would seem a little odd. I don't want them but I am expecting the occasional positive.
"That individual is self-isolating, contact traced, the system is working and the club have done exactly what they were meant to do.
"That will get trickier as we move into more contact sport and games. If somebody gets a positive then we could have to contact trace quite a number of people in the training ground or even in the opposition.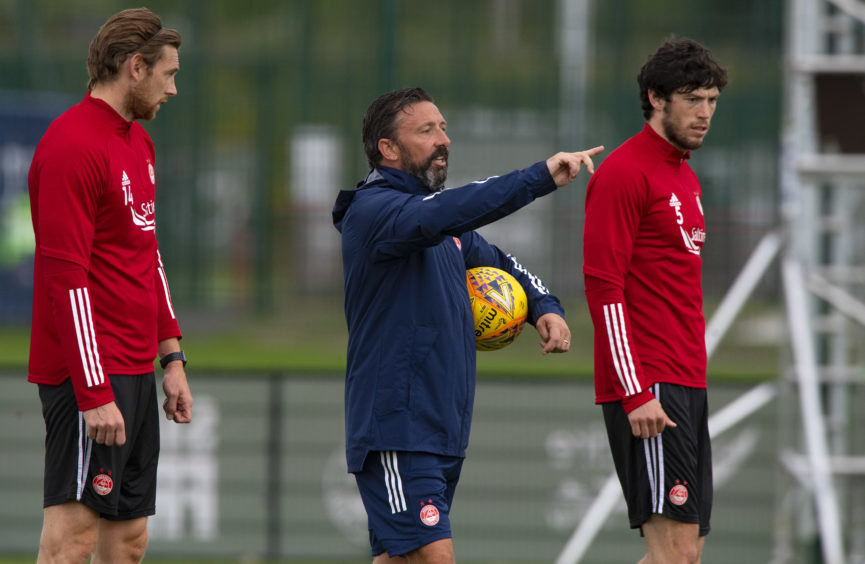 "So we've got to be careful and keep those positives as low as we can."
The SPFL is set to announce the 2020-21 Scottish Premiership fixtures at 9am today but Prof Leitch said no decision has been taken over whether top flight Scottish football can return as scheduled on August 1.
He said: "August 1 is still on the calendar for those behind closed doors games but ministers will make that final decision.
"That will be the sports minister Joe Fitzpatrick and (the First Minister) Nicola Sturgeon.
"There has been no decision and that is what we told Mr (Neil) Doncaster and the (club) owners.
"This week has not discouraged us but it has not got us a definite date either."
Professor Leitch said he is open to the idea of schoolchildren being handed the chance to help fill SPFL stadiums in advance of a return to full crowds.
Social distancing restrictions are now removed for under-11s and Prof Leitch said allowing youngsters to attend matches is worth considering.
He said: "When we get to crowds I think there may well be a thought that classes could go or school trips could.
"I think that's an excellent idea. The extra bit we'd need is the ability to gather in large groups outdoors, particularly for adults. That will come in time.
"I think the idea is a neat transition to actual crowds, physically distancing. I don't think it's a stupid idea. It's certainly worth exploring but we are not there yet.
"One of the challenges of schools going back on August 11 would be transportation. So we're going to have to solve those problems."