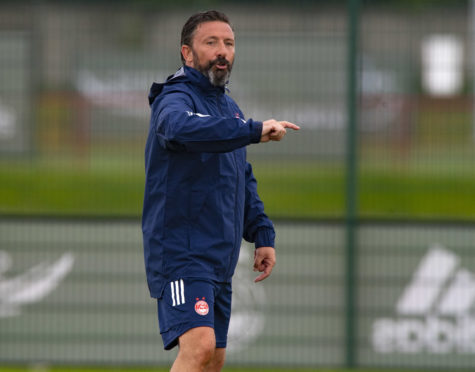 Derek McInnes reckons Aberdeen's Covid-19 testing regime has worked on the back of a player being cleared to return to training.
The Dons announced last week that a player had tested positive for the virus, however then subsequently posted two negative test results.
He was tested again yesterday from his car at Cormack Park, with the third negative test result clearing him to return to training today.
McInnes believes it would have been more of a surprise had they not had at least one positive test during their testing programme, given the number they have conducted.
But he has confidence in the measures they have put in place and looks forward to welcoming the player back.
McInnes said: "The testing regime has been very thorough. We've had good feedback from the testing company, who've been getting round a few companies and a few clubs. We take confidence from the fact that we're doing things right.
"Since we've come back, with ancillary staff, football staff and players, we've probably had more than 700 tests. It would probably be more of a surprise if we hadn't had a positive test from that, if you look at the national average.
"The player tested positive and it was a shock. But it's a reminder how quickly it can potentially derail things if you don't do things right. But we've took confidence and strength from the fact we feel all the procedures and protocols we've set up at the training ground is working for us.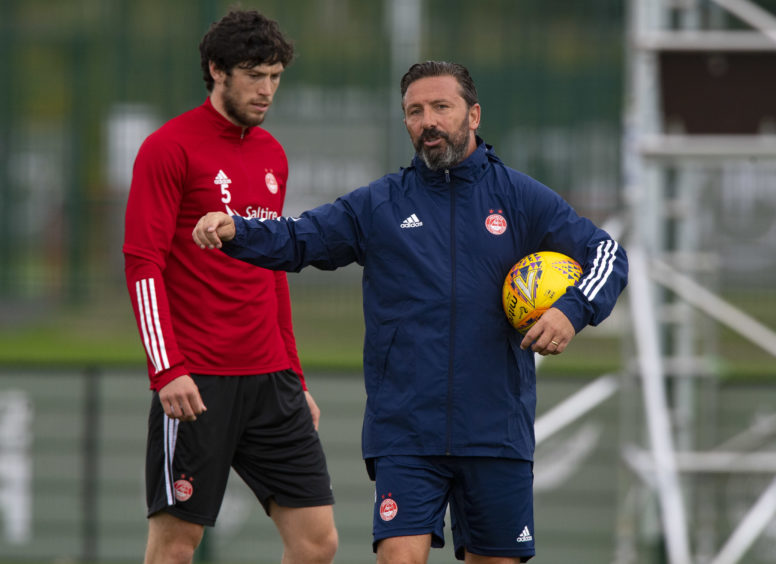 "He reported yesterday but didn't get out of his car and got tested again. With the third negative test, as we'd hoped, he's able to come back into training from today onwards.
"He will be able to work on his own or a member of staff for a period of five or six days, then rejoin the group again the following Tuesday. The player was showing no signs, he was training as normal. He was very diligent and taken the seriousness of it."
There have been no other reported positive tests in Scottish football, with the new season due to start on August 1 when the Dons welcome Rangers to an empty Pittodrie.
McInnes added: "It's a wee reminder and while it's not ideal, at the same time you speak to the medical people and testing companies and they say 'this is why we're doing it'.
"The players are three to a changing room at the training ground at the minute, they report at different times and the only time they're in contact is on the training pitch. Even then, it's in and out of contact."