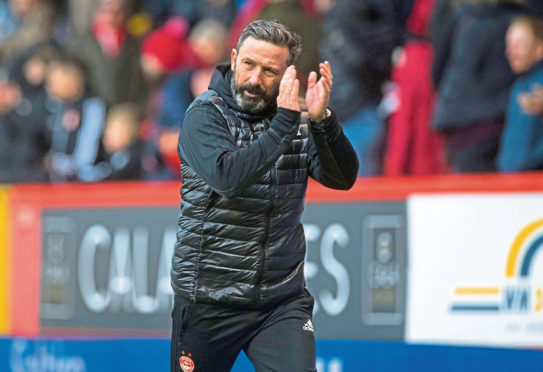 Derek McInnes insists Aberdeen would back any move to support the Black Lives Matter movement in Scottish football.
The return of the English Premier League last month has seen clubs across the division get behind the cause, which has included kneeling at the start of games and wearing Black Lives Matter and its logo on their shirts.
Both Funso Ojo and Shay Logan have spoken out on the issue of racism, with Ojo putting up signs at various locations around Aberdeen during nationwide protests. Logan himself was on the receiving end of racial abuse in 2014 from Celtic's Aleksandar Tonev.
With the Scottish season finished in April, there has been limited opportunity for football to used as a vehicle for the movement in this country.
Should there be moves to mirror what has been done in England, or if Scottish football comes up with its own way of paying tribute, then McInnes and the Dons will support it.
McInnes said: "Absolutely (we would support it). We've all been involved in football long enough, with different anti-racism campaigns intermittently throughout a season. There's far more weight behind this movement and trying to keep the awareness of the gravity of the situation. We've got to make sure football plays its part in keeping it in the focus of everyone.
"I think football has got a huge part to play in that in society, as it has with a lot of issues. We'd be keen, as a club, to support any equality help to highlight the inequalities that everyone else has heard.
"Funso spoke articulately about it and it doesn't surprise me. I spoke to Funso when we first came back and we're here to support all our players. We're here as a club to support anything like that and the way the English clubs react visually, when they speak before and after games, it's something that's very much in focus. Football has played a strong part in keeping that messaging going.
"I've no doubt that Scottish football clubs and Aberdeen, once the season starts, there'll be similar backing against these kinds of inequalities."
Ojo spoke last month of having to laugh off monkey chants during his days at PSV Eindhoven, adding that increased education is key to tackling the problem.
Greg Leigh, who was on loan at Aberdeen last season, posted a picture of himself at the BLM rally in Glasgow. Also in the crowd was Elgin City footballer Smart Osadolor, who told our Northern Goal podcast he hopes Scottish football can find some way to paying respect to the movement.
Worldwide protests were sparked following the killing of George Floyd in Minneapolis on May 25 at the hands of a police officer.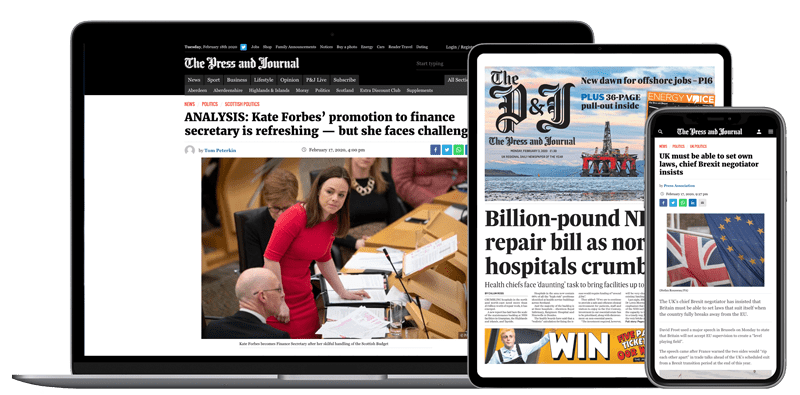 Help support quality local journalism … become a digital subscriber to The Press and Journal
For as little as £5.99 a month you can access all of our content, including Premium articles.
Subscribe