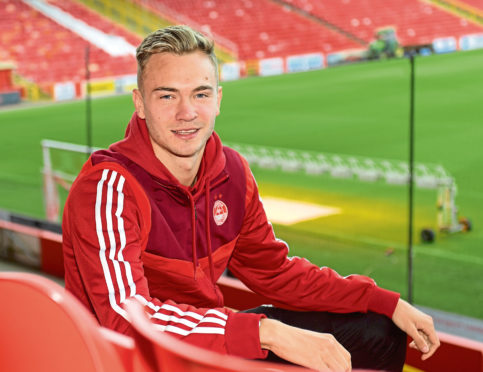 Ryan Hedges hopes the revamped Europa League can help Aberdeen end their group stage hoodoo.
The Dons have yet to make the groups in six years of trying under Derek McInnes, with the third qualifying round the stumbling block on five occasions.
However, this year will see qualifying games reduced to one-off ties starting in August, which means the Dons will play five league games before they enter the first qualifying round of the Europa League on August 27. They will play four games to reach the group stages.
The Covid-19 pandemic has forced Uefa to rethink its competition format and while there are challenges to one-off games, Hedges is optimistic Aberdeen can use it to their advantage.
He said: "Last season was a great taste for me personally to play abroad. The trip to Finland and Georgia was something that I will probably never forget. The home game against the Georgians was as a team probably one of our best games.
"The manager has touched on it as qualifying for the group stages is like winning a trophy. Aberdeen and all the lads know the importance of that.
"When Europe does come around that is what we are aiming for – to get to the group stage.
"Over one leg I would back us against anyone. With us being into our season it should help us. If you look at last season we hadn't even played a league game before we had four Europa League games.
"If we can hit the ground running in the league hopefully we can take that form into Europe as well."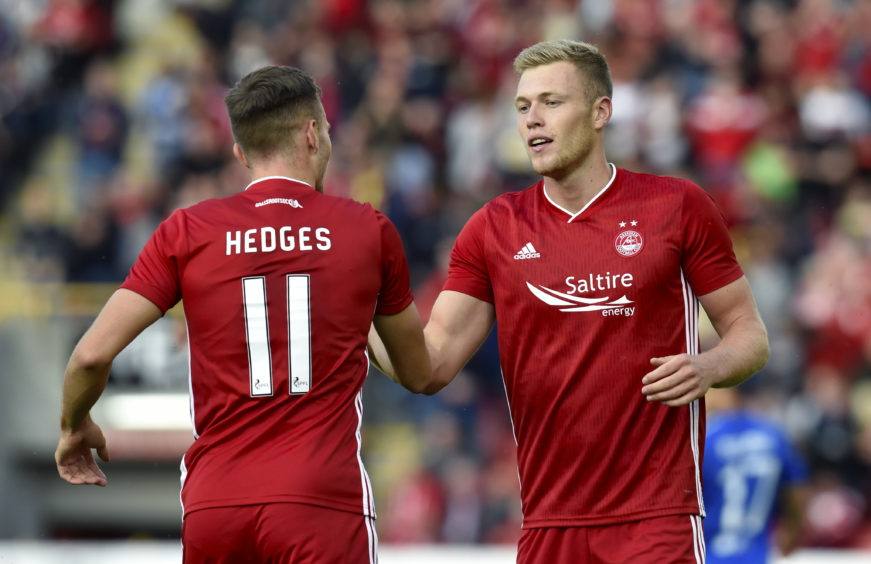 Having Sam Cosgrove as part of that squad for Europe will be vital to the Dons, should they finally achieve their goal of making the group stages.
Cosgrove turned down the chance to move to Guingamp last week, after the French Ligue 2 side had a bid in excess of £2 million accepted by the Dons for the prolific striker.
Hedges said: "It's huge that Sam decided to stay. He scored 20-plus goals last season and that was without it finishing, so he would have been hard to replace.
"It's great news for the club that he's decided to stay. Will there be other interest? You never know, but when you are scoring that amount of goals clubs will be looking.
"But Sam is down to earth, he knows what he's doing and if he eventually does move on then it will be up to him. Until then we are more than happy to have him."