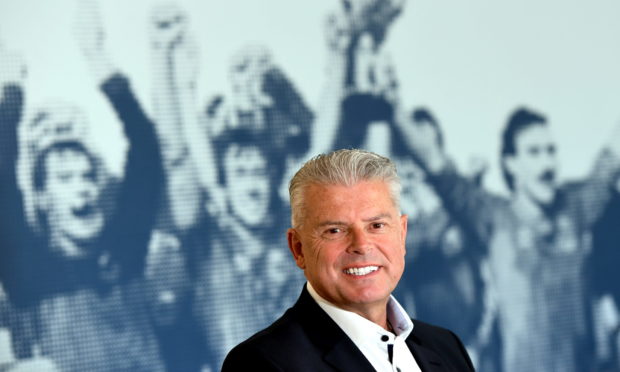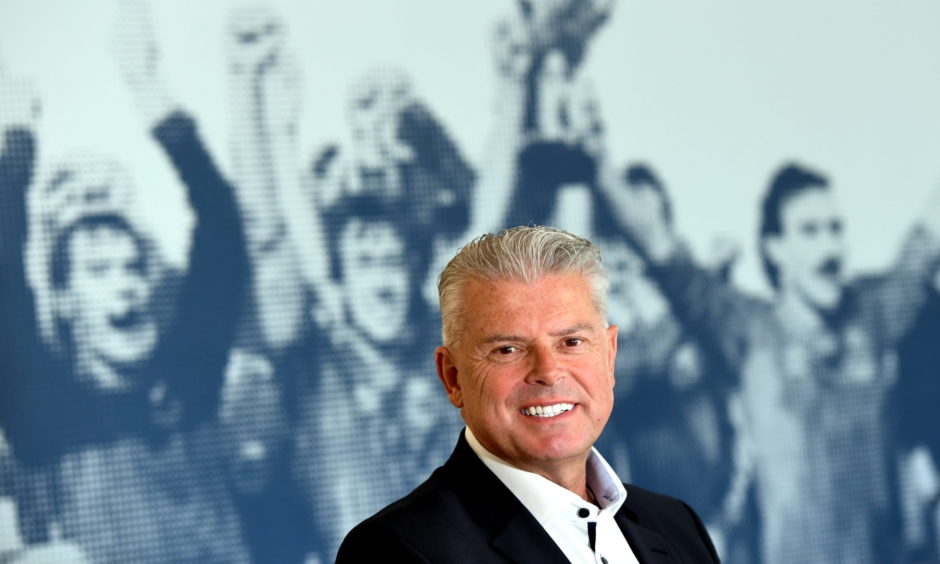 Aberdeen chairman Dave Cormack has praised the staff at the club for their collective show of support for the club and each other in agreeing wage cuts at Pittodrie.
Following weeks of negotiation the Dons chairman has agreed cuts averaging 20% with employees who earn more than £30,000 a year, with the collective savings totalling £1million from the wage bill.
The 12 month cut, along with previous measures taken which include £2million of investment, £2million of savings thanks to the job retention scheme, cost-cutting and rates relief, increased season ticket and AberDNA membership sales and £200,000 in 2019-20 season ticket and corporate hospitality refunds which has not been claimed, ensures the £10million funding gap has been reduced to £3.8million.
Clearly tough times still lie ahead as the Dons try to balance the books but the chairman says the salary sacrifice of the playing and executive staff should be recognised.
He said: "I learned a long time ago you can't force things on people. It's not easy having conversations with people about cuts versus deferred payments but we don't want any redundancies on anybody and we look after the small guy. That was our goal.
"The cuts across the board have been different for different groups but it has averaged out at 20% on those above £30,000.
"It is something we put to the player group and one way or another this has affected more than 100 people at the club.
"We worked collaboratively with Joe Lewis our captain and player rep Mikey Devlin. They have worked with Kevin MacIver our financial director and the players union.
"They came up with the solution which is how we got to this stage."
Cormack is grateful for the earlier wage deferral agreement which bought the club and himself time to fully assess the financial fallout from the coronavirus pandemic which led to last season ending prematurely.
He said: "After the deferrals we've taken our time to collaborate with the staff, players and management team.
"This affects over 100 people and they're in the conversation. Joe as captain and Mikey the union rep have been liaising with Fraser (Wishart PFA Scotland chief executive) and the team.
"We've collaborated and come to an agreement that will save the club about £1 million across the board.
"It was important for us to try to avoid redundancies as a result of Covid-19 and to only effect the higher earning people involved in the club.
"The people that earn less, development players, staff that work in retail and the ticket office and areas like that will not be affected.
"We made a significant investment in the last four months by not furloughing people and keeping the call centre open and making calls to people."
The financial gap has ensured transfer activity will be kept to a minimum this summer but Cormack is confident the club has shown and will continue to show its backing for manager Derek McInnes and his recruitment efforts.
He said: "It is important for us to support Derek and make that investment in the team. We are not like some teams with eight, nine or 10 players out of contract so hopefully that bodes well for similarity and the squad pretty much being together.
"We have aspirations and with that comes significant income for on pitch performance.
"So it was important for us to get the right balance between the projects that we might mothball for the moment and invest it in fan engagement, the football operation and youth academy.
"There was nobody out of contract this season and as far as investment in the teams goes we made moves in January that we didn't need to make.
"Ronald Hernandez came in as a 22-year-old international and we paid £800,000 for him on a four-and-a-half year contract.
"The reality is that Ronny is ambitious himself and we felt that was a good investment in the long-term and will pay dividends with the next club he goes to.
"We paid £70,000 for Matty Kennedy from St Johnstone, Dylan McGeouch came in as well and Mark Gallagher came in from Ross County as a development player, who Derek really liked, and we've added Jonny Hayes in this window too.
"It was important for us to be able to support Derek and make investment in the team and it was there anyway because unlike some teams we don't have eight, nine or 10 players going out of contract."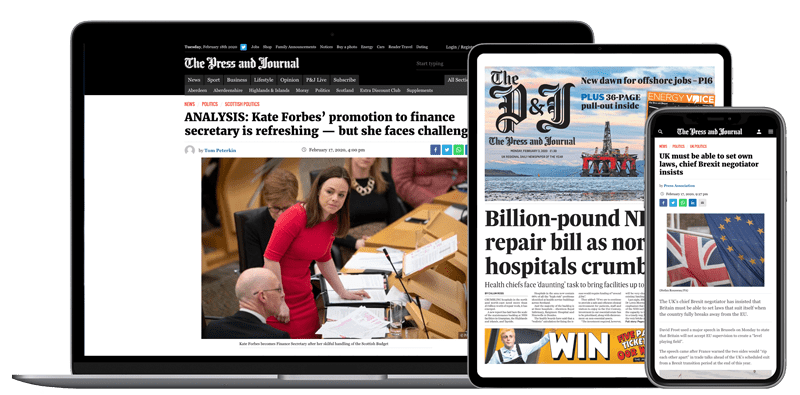 Help support quality local journalism … become a digital subscriber to The Press and Journal
For as little as £5.99 a month you can access all of our content, including Premium articles.
Subscribe