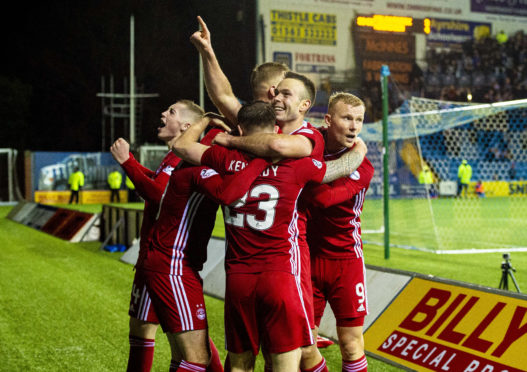 Derek McInnes will be hoping familiarity breeds success for Aberdeen this season.
The Dons boss leads his side into a new campaign which, let's be honest, has not featured the bells and whistles of previous ones.
The coronavirus is the number one reason for that but the knock-on effect not just for Aberdeen but Scottish football as a whole has been seismic.
Only 12 clubs will get their season underway this weekend with the Dons' home match kicking off six matches.
Aberdeen's build-up to the campaign has been kept low-key with press not given access to the warm-up matches.
It feels as if we are relying on memories of five months ago, when the Dons were last playing competitive football, in trying to assess this Aberdeen squad but given the lack of transfer activity at Pittodrie that has made the task of looking at McInnes' squad an easy one.
Basically it is what you saw before the pandemic shut Scottish football down with Jonny Hayes thrown in for good measure.
The addition of Hayes cannot be downplayed. For Aberdeen the return of the dynamic winger is a huge boost. Let's be blunt – it just hasn't been the same without him.
Hayes' departure for Celtic in 2017 marked the end of an era for the Dons side of three years ago.
Niall McGinn, Kenny McLean, Ryan Jack, Peter Pawlett and Ash Taylor all departed for pastures new that summer leaving the Aberdeen manager to effectively start all over again after seeing key players leave the club.
There has been a joke among former players on social media that the sight of McGinn, Taylor and now Hayes back in fold is a sign McInnes is putting the band back together and while the Dons boss has gone with what he knows in the case of all three players, there is no doubting their worth.
Taylor remains an imposing dependable defender. McGinn is the streetwise veteran whose creativity, ability to find space and eye for goal makes him so important in the veteran stage of his career.
Then there is Hayes. His return brings balance to the side and his lung-bursting runs up and down the flanks mean he will be able to contribute as a winger or as attacking full back.
His three years at Celtic will have done him no harm either but the fact the former Caley Thistle player wanted to come back to Aberdeen and has deferred his wages for 12 months speaks volumes not just of his affinity for the Dons but also of the working relationship he has with his manager.
There is a reason players who leave Pittodrie want to come back and play for McInnes. They enjoy his way of working and clearly feel he gets the best out of them.
One man who would have undoubtedly reaped the rewards of Hayes' return is Sam Cosgrove but his absence from the first three months of the campaign due to a knee injury suffered just days before the opening game is a huge blow.
His importance in the last 18 months is clear for all to see. He brings goals, pure and simple, to this Aberdeen team and the task of filling the void is going to fall to Curtis Main and Bruce Anderson. It's a lot of pressure to put on young Anderson's shoulders in particular with the striker looking set to lead the line in tomorrow's opener against Rangers.
Having said that, what an opportunity to make a name for yourself. Dons fans have been calling for Anderson to be given a regular run in the side. He may be about to get his chance.
The ace in the pack, however, is Craig Bryson. The marquee arrival last summer, Bryson's campaign was a near write-off due a troubling ankle injury, but back fit again, the former Derby County stalwart is ready to show why he was heralded by his manager 12 months ago.
If he can get a regular run of games there is no reason why the Dons cannot be the formidable force the manager expects.
Aberdeen finished fourth for the second season running after the last campaign was brought to an end early due to lockdown.
McInnes will be stung at not being top three and will want to see his side establish themselves alongside Celtic and Rangers.
This campaign which, nationally at least, will be dominated by talk of stopping Celtic's bid for 10-in-a-row, is one where McInnes will want to close the gap on the big two from Glasgow.
With Aberdeen set to face both clubs in the opening two weeks of the campaign the Dons boss will be eager to see how his players handle their early acid tests.
So are we.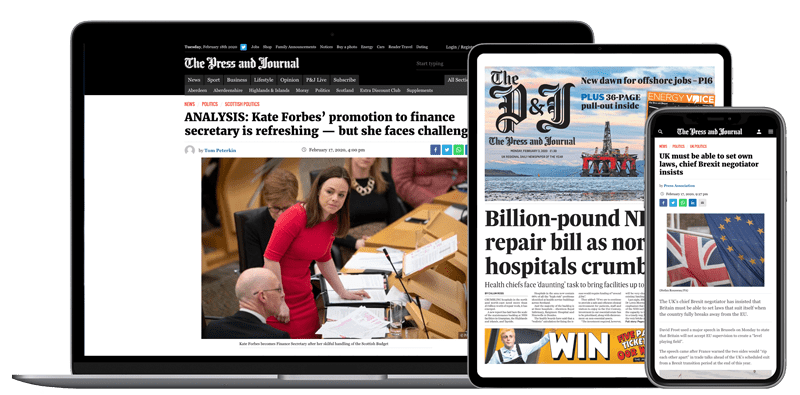 Help support quality local journalism … become a digital subscriber to The Press and Journal
For as little as £5.99 a month you can access all of our content, including Premium articles.
Subscribe