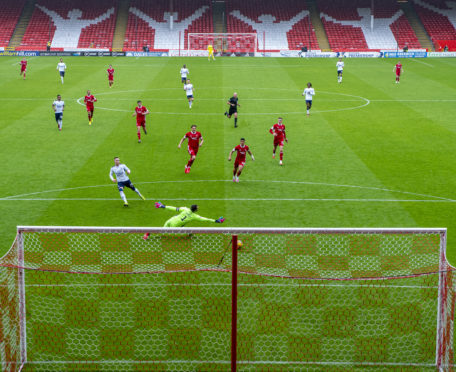 In other circumstances this would have been a crackling start to the Scottish football season, so it made for a reasonable test of the "new normal" under which the game will be played for the foreseeable future. Suffice it to say, it will take some getting used to.
Though the absence of a crowd was clearly the most obvious and visible among them, there will be many reasons why this normally most atmospheric of fixtures fell noticeably flat, particularly from the home side's point of view.
A curiously uninspired Aberdeen looked like a team still very much in the process of tuning up for the season and it is understandable. A handful of training exercises against similarly under-seasoned Premiership colleagues do not compare to the quality and intensity of a European campaign which would ordinarily occupy the Dons' July schedule.
Fans will have to display plenty of patience as they wait for their next opportunity to watch their teams play in person and in many cases, they may similarly need to exercise more tolerance than they may naturally have towards the performances of clubs whose operations have been impaired by revenue streams being almost entirely dammed.
In the short-to-medium term, though, Aberdeen ought not to be one of them. As a serendipitous consequence of their conscious action to minimise squad turnover they have lost no senior contributor from last season barring the two loanees, and indeed have strengthened their hand with the signings they were able to make.
As such, Aberdeen should be a gainer in the zero-sum game of lockdown Premiership football. An opening-day defeat, even in this meek manner, can perhaps be indulged, but they will fast run out of excuses if the points do not soon begin to flow.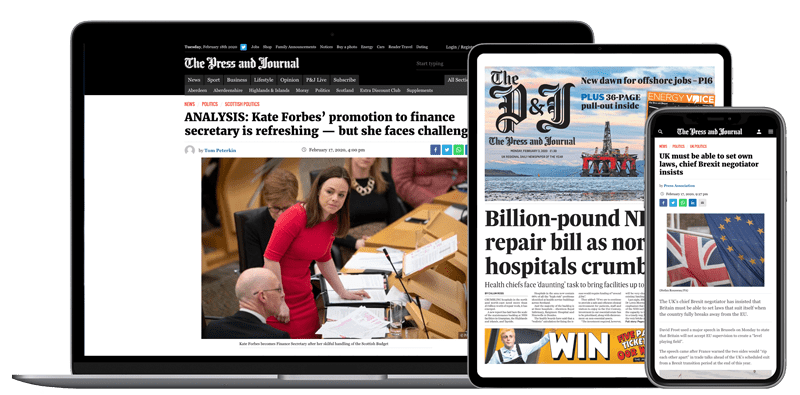 Help support quality local journalism … become a digital subscriber to The Press and Journal
For as little as £5.99 a month you can access all of our content, including Premium articles.
Subscribe