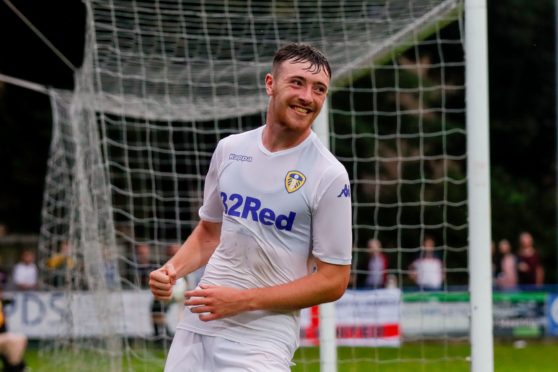 Ryan Edmondson has set himself the target of realising his dream of playing for Leeds United in the Premier League – and he hopes Aberdeen can help him achieve it.
The 19 year-old has joined the Dons on loan from the English Championship winners, who will play in the Premier League for the first time since 2004.
For Leeds fan Edmondson, playing at Elland Road for his club was a dream come true. Doing it in the Premier League is the next big item on his personal checklist and he hopes his move to Pittodrie can help him achieve it.
The striker said: "In football it's all about adaptations. Coming up from Leeds United, especially under Marcelo Bielsa, it's a different ball game. Scottish football, it can be nice when you come up against Celtic or Rangers who like to get the ball down and play.
"But there will be other teams who don't have the technical ability and it will be more of a long ball scrap but even those games players can thrive off it.
"It's all about getting stuck in. Even in training the boys are physical but I love it. I've had a few elbows and the toes being stood on but it's great and hopefully I can adapt and get a few goals."
He'll certainly have to do well to catch the eye of his manager Bielsa. The Argentine, who has guided United back to the top flight of English football, is a colourful character known for his obsessive attention to detail.
For Edmondson, who joined United from York in 2018, life under his club manager has been anything but mundane.
He said: "He's an intriguing character. When he first came into the club it was very different but the boys thrived off it. He was something different to what we were used to.
"I think the way Leeds have performed this season is credit to him and to every single one of the players for buying into his methods and system."
The methods Bielsa has employed range from encouraging his players to read during breaks between training sessions to picking up litter in the local park.
Edmondson has been part of both practices.
He said: "He had worked out the number of hours a litter picker in Leeds would have to work in order to be able to afford a ticket for a Leeds United game.
"He told us all these stories about the people who come to the games and how hard they have to work to go to one game. He made everyone go round the whole of Thorpe Arch to pick up litter with a little picker and a bin bag.
"A lot of the players were not happy with it because it was not something they were used to. But I think the message behind it was crucial and it helped the boys have that humility within their game.
"If you don't have that humility and you are not humble then a lot of the time you are not willing to work.
"He did make us do reading classes at one point. He said reading would give you a major psychological advantage and it would help us a lot.
"During pre-season he even had us stay at the training ground a couple of days a week. We couldn't even go home. So even though a lot of the boys did not realise the advantages of his methods at the time, he clearly knows what he is on about — and it's paid off this season."
Edmondson, clearly, is not afraid to try something new. No wonder the opportunity to play in the Premiership in Scotland with Aberdeen is appealing.
Edmondson said: "I've spoken to my dad and my agent and they have said come up here and try to make a difference. As long as I can come on and make an impact and help Aberdeen have a successful season I'll be happy but to score a few goals too would be fantastic."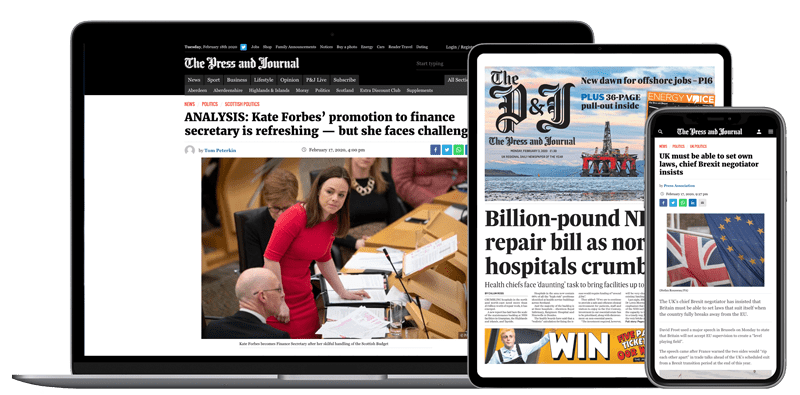 Help support quality local journalism … become a digital subscriber to The Press and Journal
For as little as £5.99 a month you can access all of our content, including Premium articles.
Subscribe