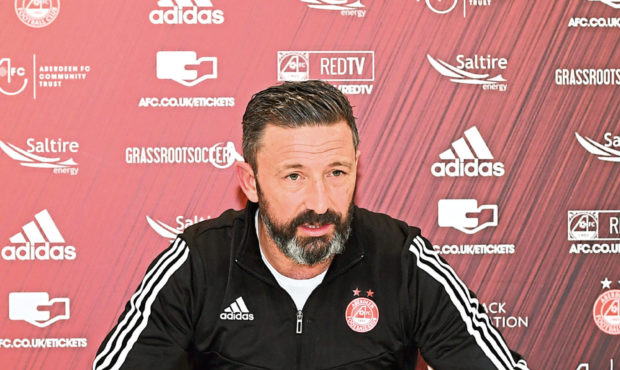 Aberdeen fans deserved better from the eight players that are self-isolating due to the Covid-19 outbreak in the city.
An evening out in the city centre, following the 1-0 defeat to Rangers last weekend, saw two players contract the virus and six more are self-isolating after being in close proximity.
It prompted today's game with St Johnstone to be called off on health grounds, while raising question marks over their games against Hamilton Accies on Wednesday and Celtic next Saturday. The SPFL, however, insisted yesterday those games would go ahead as normal.
Supporters have rallied around the club during lockdown, buying season tickets in their thousands and subscribing to the AberDNA service. They have contributed an estimated £1 million to the club's finances during the last few months.
Manager Derek McInnes addressed the issue yesterday, saying the players were "foolish" and fans should expect better after their efforts during lockdown.
He said: "I think the supporters deserve better. They have stepped up and fully supported us. They should expect better from the players. I can assure them the club have done everything they can to minimise the risk. We only have them so many hours a day. When they leave their place of work or the training ground then the players have to be even more aware of the responsibility to act in the right manner.
"I don't have a problem with them going for dinner. But in the current situation, before even this cluster in Aberdeen, we're not in a position where we can go out in those numbers for dinner. That's disappointed me.
"There's a far bigger picture in Aberdeen at the minute. It's our city's turn at the minute and we're having to deal with that. My players are partly responsible in their actions, we can't be absolved from that clearly. We've broken protocols and we've now put the club at risk.
"We're disappointed that our players have put us in the spotlight rather than just Aberdeen itself. For that, we're deeply sorry."
A meeting between Scottish FA chief executive Ian Maxwell, SPFL chief executive Neil Doncaster and Minister for Public Health, Sport and Wellbeing Joe FitzPatrick yesterday morning saw the game called off. It had been given the go-ahead less than 24 hours earlier.
The players in question will be internally disciplined and the remaining squad members will train as normal.
McInnes added: "First and foremost having spoken to all the lads they all take full responsibility. They have made a real error of judgement. The four household rule is clear and I think that is where they fall short and are guilty.
"What they have said to me was, because they felt they were in their own bubble here and tested negative and had been in the changing room and all the rest of it, they actually said that that hadn't even crossed their minds.
"The bit for me that makes it even more of an issue is that they then go after dinner into a pub for half an hour or so – there wasn't intentions to go out partying and only a couple of them had a glass of wine with their food – but the majority were driving and not drinking because they had training the next day.
"I think they have been really foolish in the fact we have lost an important game to Rangers and we have all been at Aberdeen long enough to know you don't go over the door if you lose a game. That's where they have been foolish."
The St Johnstone game has been rearranged for Thursday August 20, with Aberdeen's home fixture against Livingston being pushed back 24 hours to Sunday August 23.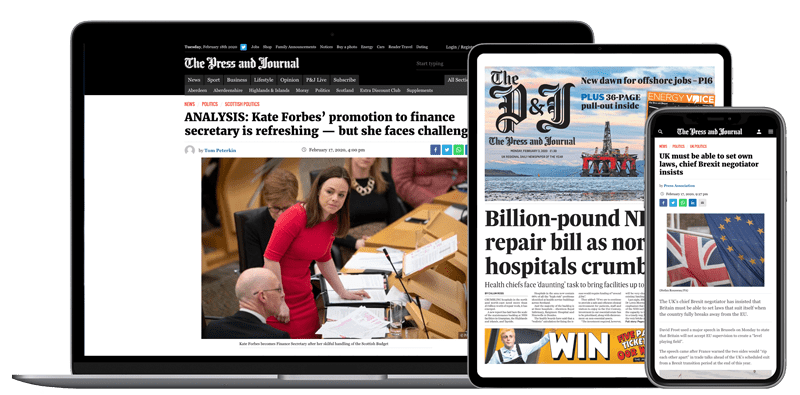 Help support quality local journalism … become a digital subscriber to The Press and Journal
For as little as £5.99 a month you can access all of our content, including Premium articles.
Subscribe