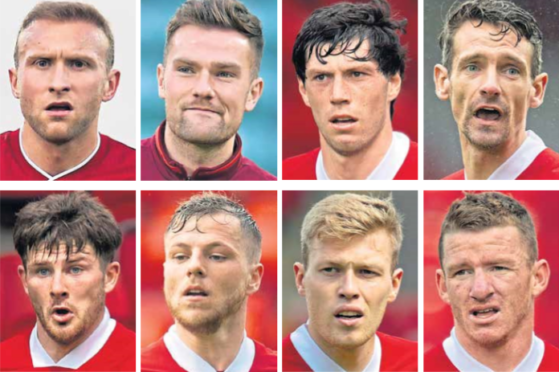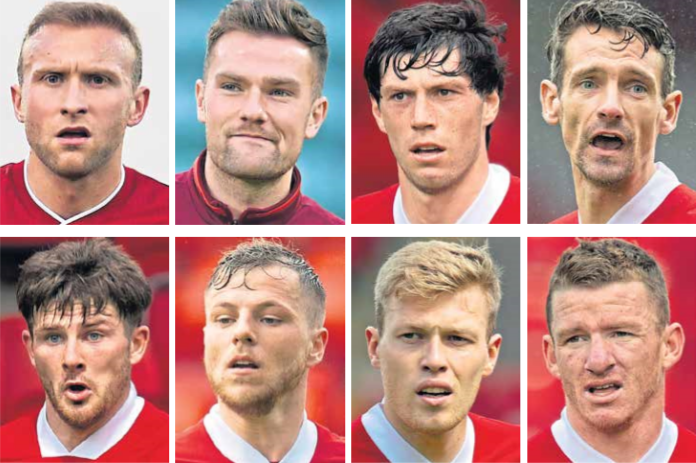 Enough is enough, it's time to stop mercilessly giving the Aberdeen Eight, as they are now known, a kicking.
A queue has formed to have a pop at Dylan McGeouch, Mikey Devlin, Scott McKenna, Craig Bryson, Jonny Hayes, Sam Cosgrove, Bruce Anderson and Matty Kennedy, who have been vilified for their decision to go out together after the Rangers game on August 1.
Two of the group have since tested positive for Covid-19 and all eight are currently in self-isolation. I would imagine the maximum club fine possible will be handed out to all of them and rightly so. Their actions have jeopardised their team-mates and the bubble put in place at the club.
But we're reaching the point of beating a dead horse with this.
The last thing I will do, especially as an ex-player, is criticise them for what they did. I liked a beer after a game and I am sure former players such as manager Derek McInnes, coach Paul Sheerin and former boss and director Willie Miller would back me up when I say the modern player does not go out socialising anything close to when we all played.
I believe the players when they say they went for a meal and decided to go for another drink before heading home.
I also believe they had incorrectly assumed because they were all training together in a bubble at Cormack Park, it was OK to go into the city centre together.
Most importantly, I believe they are remorseful. I'm sure the error of their ways really hit home when the first positive test result was returned.
I can assure you a decision to go out is not one a player makes because he doesn't care. He's looking to let off some steam, just like every other member of the public who has gone out. I don't buy into this players are role models stuff. We're normal people who love to play football and have been lucky enough to make a living out of it. We're not perfect, we're fallible.
I was in Austria for pre-season training under Roy Aitken in 1996 when the Austrian Six was born. Stewart McKimmie, Ilian Kiriakov, Brian Grant, Dean Windass, John Inglis and Paul Bernard went for a walk then found a nightclub and stayed there until the small hours.
It wasn't a deliberate act, but when the opportunity presented itself, they couldn't turn it down and they then faced the consequences.
The one party I do feel sorry for in this is St Johnstone as not only have they been idle at the weekend, they will now be the first team the Dons play when back at full strength. Hardly seems fair to me.
Staggering start for Ross County
Two games, two wins and two clean sheets.
It has been a nearly perfect start to the season for Ross County and manager Stuart Kettlewell.
When a new season begins you have little aims you want to tick off your checklist, like a first home win and a first away victory so to have both immediately represents a great start for the Staggies.
If they make it three wins out of three when Kilmarnock visit Victoria Park tomorrow it will be a good sign they are building momentum.
I'll be in Dingwall and I'll be keen to see the progress that has been made since the opening day victory over Motherwell last week.
Across the Kessock Bridge, Caley Thistle have also had some welcome good news thanks to the parents of their young players stepping up to help cover the costs of maintaining the club's youth academy.
It's a huge shot in the arm for the club and as a former youth coach at Caley Jags I am so pleased for the youngsters coming through the ranks there.
With parents signalling their support it is vital Inverness now repay that favour. The club needs to put everything into developing these youngsters and, most importantly, giving them a chance to make the grade at first-team level.
After all, the parents are investors in this now.