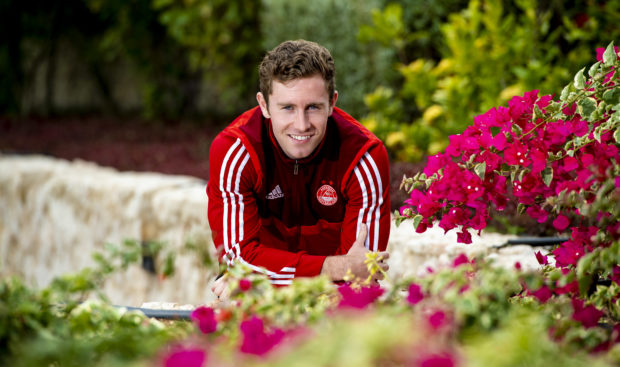 The links between Aberdeen and Atlanta United now extend to the interim head coach but Stephen Glass insists his connection to the strategic partners is purely coincidental.
Glass, who came through the youth ranks at Pittodrie before moving to Newcastle United, finds himself back intertwined with the Dons thanks to Atlanta thanks to United president Darren Eales' role representing the US club's interests on the Aberdeen board led by Dons chairman Dave Cormack.
Glass said: "I was a player at Aberdeen and I'm in the same city, Atlanta, as Dave Cormack. That is basically it.
"When things like that happen they happen at a level where people like myself are not involved. We don't know what's going on or any of that stuff so it's not something I knew was happening.
"I am delighted it has happened and obviously it's a club (Aberdeen) that I want to do well and for things to go well for them.
"It's great for me that it's happened during the time I'm here and I also think it's a great thing for both clubs.
"Dave Cormack has lived in Atlanta for 20-25 years so he knows the business people at the club and he knows the owner. It probably for those guys to get together and see that they can make it a success. I think that's probably the reason.
"I don't actually see myself as being involved in it as well. It's one of those where I happen to be here and happen to know the clubs.
"I came through at Aberdeen, but it's just circumstance because I don't see myself as being hugely involved in it. I'm just aware of what Aberdeen is more than anyone else."
It may be no more than a happy coincidence but Glass is pleased to be at Atlanta while they are building links with the Dons and the burgeoning relationship has already been a beneficial one for both parties after Atlanta utility player Jon Gallagher spent last season on loan at Pittodrie.
He said: "Jon is part of the first team squad right now. We're at 25, 26 at the minute and Jon's played really well since they came back from Florida. I know he came back fit. He's had very little break, but he's healthy and fit. He's a fit guy anyway. He comes back to Atlanta having had a good exposure to real, professional games at Aberdeen.
"He had the pressure of being a first team player and once you've been and done that, you don't want to come and play for a second team.
"I think Jon is finding that drive in himself, that's what he wants to do. Hopefully we can benefit from that and Jon can benefit from that as well.
"We've also had three academy boys who went over to train, just to get some experience and exposure.
"I don't' exactly know what the partnership is going to be, but I believe that if there are players like that who are suitable for Aberdeen and potentially the other way (then it could happen). The business people at the club will decide how that goes.
"I know the academies have been part of the ideas and practices so they can both grow and develop as best they can and learn from each other."