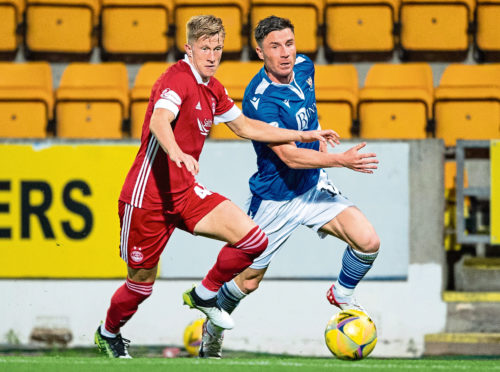 It is a big week ahead for the Dons at the end of which the club will have begun its latest European adventure and found out the extent of the punishments meted out to the Soul Eight.
The Europa League encounter with NSI Runavik should not present too major a hurdle, but the decision due to be announced the following day could have a major bearing on the early part of this campaign.
As has been well-documented, the Aberdeen players and Boli Bolingoli face suspensions of between two and eight matches. I would expect the Celtic defender to have the book thrown at him and will be surprised if he gets less than the maximum penalty.
As for the Dons, I would anticipate at the very least the players will get the three matches they would otherwise have missed during self-isolation, but it is highly likely to be more than that and my gut feeling is that they will be handed a six-game ban.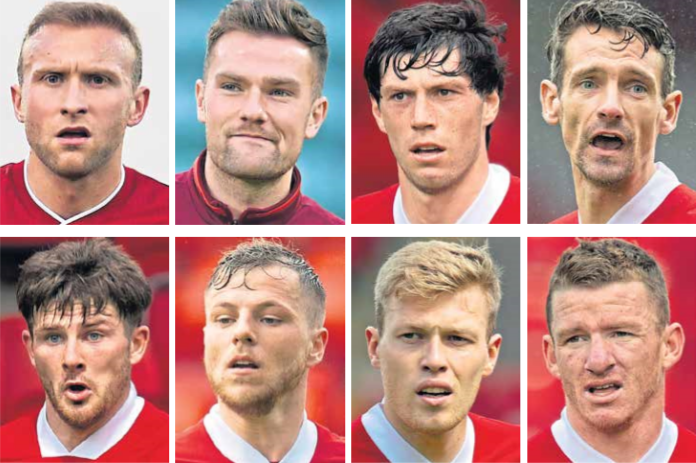 Dave Cormack has already said the club will take it on the chin and accept whatever is handed out and that is the correct thing to do. There have been far too many damaging and embarrassing headlines in recent weeks; now is the time for keeping the head down and just trying to move on.
The SPFL charges levelled against Aberdeen and Celtic did come as a surprise and both clubs are entirely right to be angered by them.
They have each spent a lot of money to put in place Covid-19 testing regimes and have done everything in their power to ensure they have met the standards. Holding them responsible for the actions of players away from their training grounds seems harsh in the extreme and I would hope both are exonerated.
There are those in the game who take a different view and Derek McInnes was absolutely right when he hit back at the Hibernian owner Ron Gordon, who had advocated in an interview that clubs should suffer points deductions if their employees breach the guidelines.
Derek talked about hypocrisy and pointed out that various clubs are breathing a sigh of relief that none of their staff has been caught.
Everyone involved in the game has heard stories of players who have transgressed and while most of them haven't been aired publicly, that may change. Mr Gordon might want to look closer to home and ensure all his squad are following the protocols before making any further pronouncements.
The Dons' return to action on Thursday night allowed their latest capture to make his debut and Ross McCrorie fitted in effortlessly in the hard-fought victory over St Johnstone.
His signing is exactly the kind of deal Aberdeen should be making and we now have a young Scottish prospect on board who can be expected to make a major contribution over the next few years.
There have been a number of transfers in recent seasons which simply haven't worked out as well as we, or indeed Derek McInnes, would have hoped, but Ross will not fall into that category.
By next summer when things have settled down and certain contracts have expired, I would expect the first team squad to have a very different look to it.
Cove will get used to new surroundings with little problems
It is still seven weeks until Cove Rangers kick-off their 20-21 campaign, but the anticipation will already be mounting, particularly in the wake of the announcement of this season's Betfred Cup group fixtures.
Their opening encounter with Hibernian will be another milestone for the club, the first live televised game from the Balmoral, and that will set up what could be another exciting campaign.
The matches against Brora and Forfar are clearly winnable and having pushed Dundee all the way in last season's competition, they will have no fears about the trip to Dens Park.
By then, their League One campaign will also be up and running and we will have been given an indication of how comfortably they have adapted to life in the third tier. I fully expect the squad to do so with little difficulty.