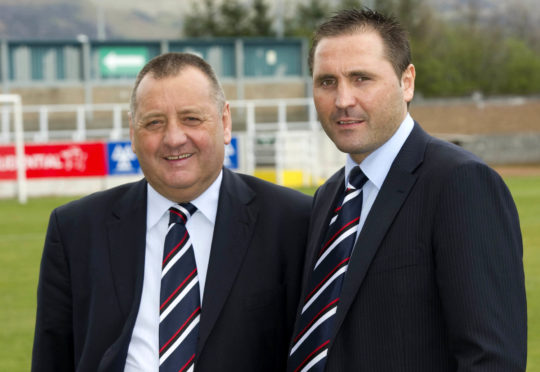 The name Calderwood is renowned in Scottish and Dutch footballing circles.
Jimmy Calderwood was a manager of some repute in this country, lifting Aberdeen after the turmoil of the Steve Paterson era and placing them back on the European scene by the time he departed in 2009.
He also had spells at Dunfermline, Kilmarnock and Ross County, and formed an inextricable bond with the Netherlands. A playing career that took him to Sparta, Willem II, Roda JC and Heracles gave him a taste for the Dutch way of life.
The 65-year-old returned to Tilburg with Willem II when he became a manager, giving his son Scott his senior debut, as well as coaching NEC Nijmegen, Go Ahead Eagles and De Graafschap.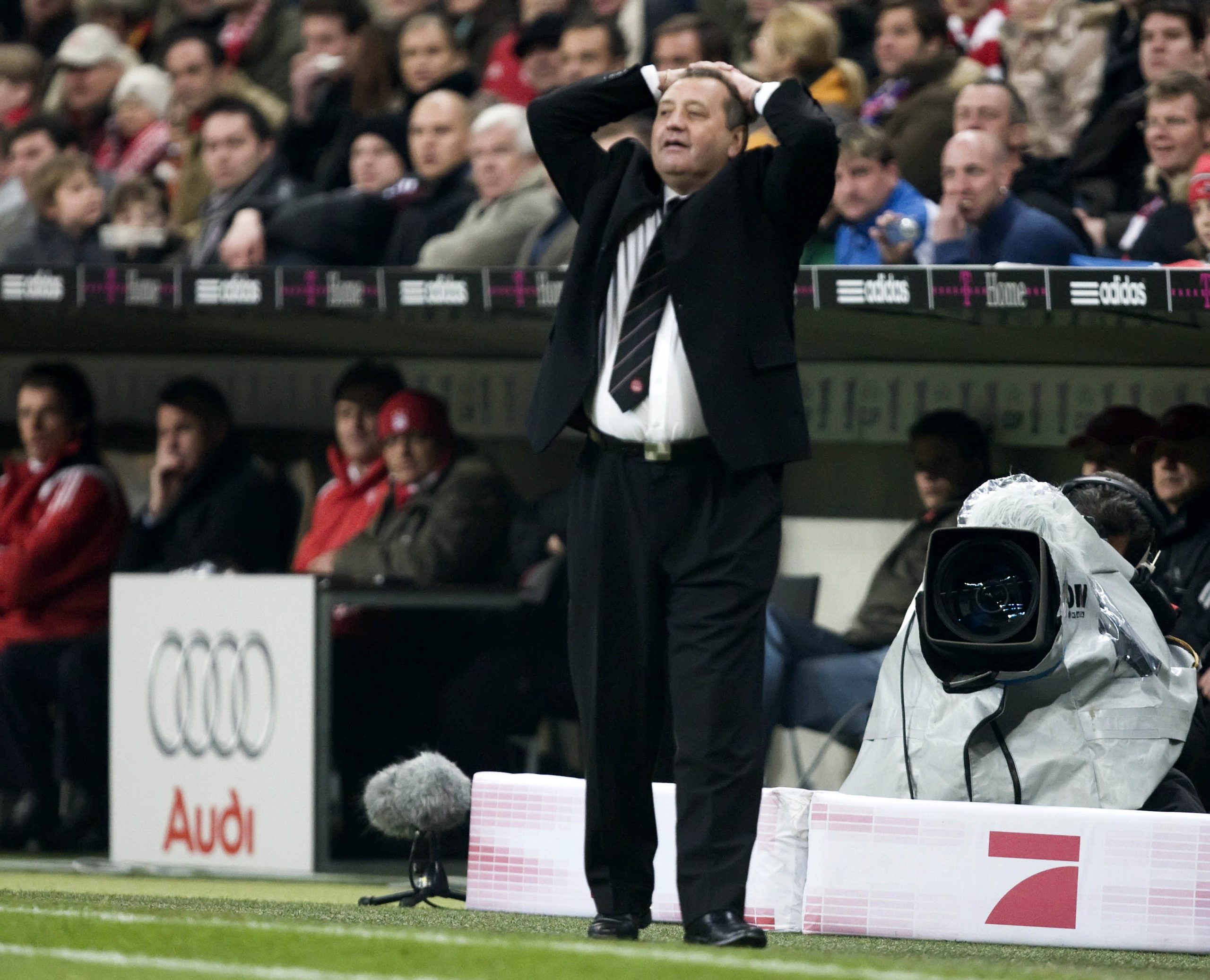 Scott is continuing his legacy. He did some scouting for his old man at Aberdeen and was his assistant for three months at Ross County.
But the majority of his life has been spent in the Netherlands, managing lower-league clubs after his playing career finished.
"I've lived in Holland for 38, 39 years. It's a very long time. I've said before I'd love to work in the UK, either England or Scotland, and I love Scotland as a country," said Scott Calderwood, currently in charge of fourth-tier side DOVO.
"Being in Aberdeen was a great experience. I was really proud of what he did in Aberdeen, as a son. I think he did a good job there and I think the people still appreciate it."
Hearing his father is still well thought of in the Granite City brings Scott great heart.
Calderwood senior went public in 2017 about being diagnosed with early onset Alzheimer's disease but took it in his stride, reflecting on the great life football afforded him.
It was with some soreness, according to Scott, that the game moved on without his father, with the brief stint at De Graafschap in 2014 his last role in football.
"He's OK just now, he's coping. We found out that he was struggling, but you never knew it was going to end up like that. It's a shame because I would have wanted to work together again and see him be more successful. But these things happen.
"You can't control it – you can just be there for him if he needs you, see how he copes with it and hopefully he stays with us for a few more years.
"I speak to him quite a lot, so that's a good thing.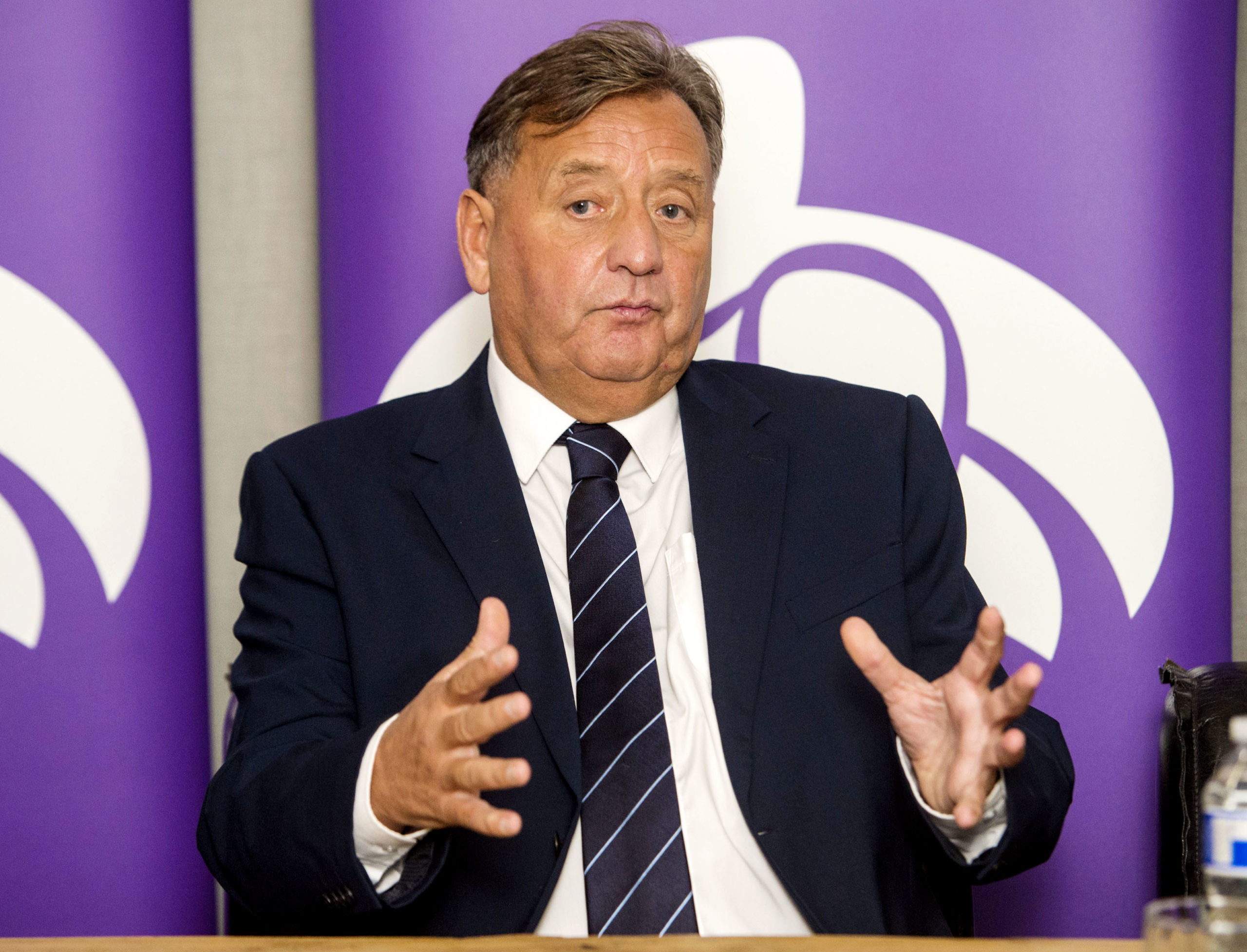 "Sometimes I have to laugh about the way he is with things, because it's always nice to see the humour in it. It's not easy for him, of course. He'd been a coach for so long at so many clubs, the way it ended was difficult for him I think."
There is, however, pride at what they achieved together. They kept County in the First Division in 2011, winning the Challenge Cup against Queen of the South, with the Staggies going on to secure promotion to the top flight for the first time a year later under Derek Adams.
"It was magnificent. I'd just had a baby girl and my dad said 'If I think you're good enough as manager and I've got a chance to take you somewhere, I'll do it'.
"I didn't expect the offer when he called me.
"The house was getting rebuilt and I had two days to decide. I had to leave, so it wasn't ideal, but I know how he is. He gave me a chance and I thought this might be the only chance I have to work with him."
Stuart Kettlewell, a player under the Calderwoods and now County manager, was on the same Uefa Pro Licence course as Scott. He is a Premiership manager in his own right, and who could rule out the Calderwood name being back above the Aberdeen manager's door again in the future?
"I would love to go back, to be honest. Maybe in the future as coach of Aberdeen, you never know."