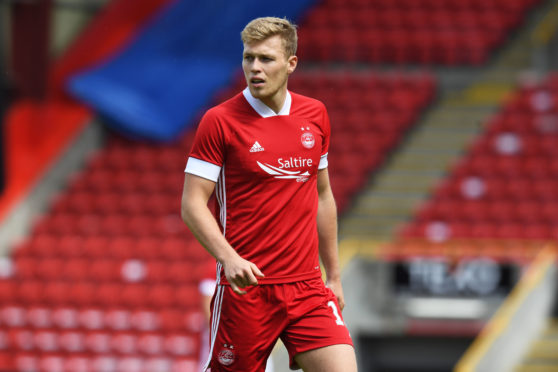 Aberdeen striker Sam Cosgrove is on course to make his return to action next month after a further scan showed he will not require knee surgery.
The Dons attacker, who scored 23 goals last season, suffered the injury in his club's final pre-season game against Hibernian in July. His club feared Cosgrove would be out for four months but Dons boss Derek McInnes is optimstic the Englishman will be available after the next international break.
He said: "We got the results of Sam's scan on Monday and the good news is, as expected, he will not need an operation.
"We took a risk when we treated his injury that the cartilage would heal on its own and the consequence of that would mean a shorter recovery time compared to surgery.
"The rescan Sam had has confirmed we've done the right thing and provided there are no further setbacks we feel he could be available in a month's time.
"All being well we're looking at the week between October 5 and 12 for Sam to be back in full training and available."
Cosgrove's team-mates have shared the burden of getting the goals in his absence, scoring 12 in the last four games, and McInnes hopes his players can continue their rich vein of form in front of goal.
He said: "There was a lot made of the fact we went into the St Johnstone game without any strikers and of course we missed Sam as he has been a top player for us.
"What has been encouraging is that the other players in the team have stepped up and spread the goals out among them in his absence.
"When you have someone as prolific as Sam has been there can be an over-reliance on him and we've set others the task of getting their numbers up in terms of goals for the club this season.
"Hopefully when Sam is back we will see the benefit of having not just his goal threat but the same contribution from those who have stepped up in his absence."
There was further good news for the Dons with Ryan Edmondson also due to rejoin the club next week.
The Leeds United forward suffered an ankle injury in training following his move to Aberdeen, but has made good progress and McInnes expects the striker to be back in action in the next two weeks.
He said: "Ryan is due to join up with us again next week as Leeds are happy with how he has been progressing. He won't travel to Norway, but we would hope he will be able to resume full training a week on Monday.
"We want to see him for ourselves before we let him train, but Leeds are really pleased with him and happy for him to come back and join up with us, which is promising.
"We'll need to see him first, but from the feedback we've been given from Leeds, Ryan is on course to be back in the fold ahead of Sam.
"Mikey Devlin is also progressing well and should hopefully be back around the same time as Sam next month.
Matty Kennedy, who withdrew from the Northern Ireland squad with a back complaint at the weekend, has responded well to treatment and will be available for Saturday.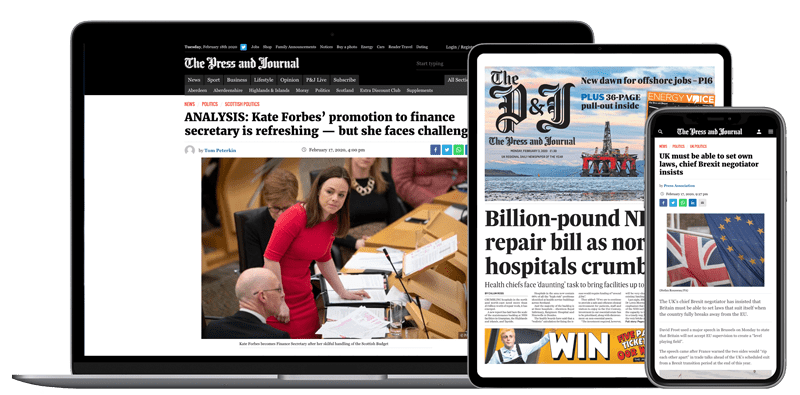 Help support quality local journalism … become a digital subscriber to The Press and Journal
For as little as £5.99 a month you can access all of our content, including Premium articles.
Subscribe