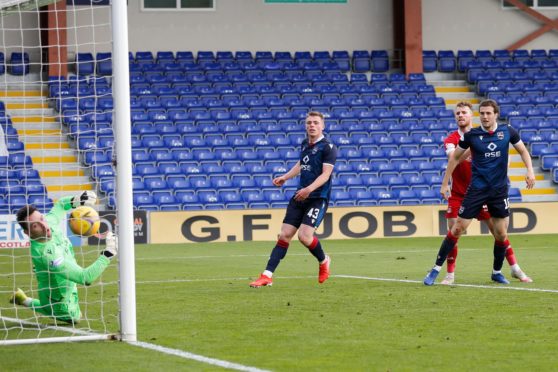 From the very first whistle, Aberdeen were right on top their game and all over the opposition.
They may have had nothing to show for it through 40 minutes, but nobody could possibly have said the Dons needed to pull their finger out.
But it was just such a misfortune which immediately preceded their overdue breaking of the deadlock.
Tommie Hoban's sore-looking dislocation gave the hosts the opportunity to launch a rare attack against only 10 men and, after somehow withstanding a first-half barrage, they may have sensed a moment to deepen the Dons' pain.
The chance was fleeting; having failed to capitalise County were too slow to re-engage siege mode, allowing Marley Watkins more space than they had conceded to any of the rampant Reds' attackers to that point.
It instantly felt like the game had taken its decisive turn. So overwhelming had been the performance of Aberdeen's midfield that only the battle-scarred pessimistic few were beginning to entertain fears of even a brick wall-hitting goalless draw, so – once the Dons had at last attained the lead that their play merited – it was only a question of how many.
In the end Aberdeen were not at all flattered by the margin, even if the padding was applied exclusively from the penalty spot.
Thoroughly dominant throughout, this was perhaps Aberdeen's most instructive performance of the season, for in circumstances where they may have been assumed vulnerable after their midweek miles, they clearly asserted their authority and showed themselves to be a class above an established member of the Premiership rank and file.
That it looks like a team which is still getting better merely adds a further cause for celebration.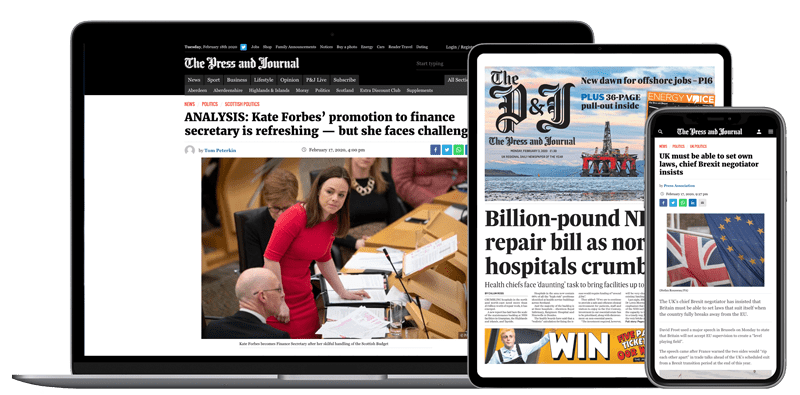 Help support quality local journalism … become a digital subscriber to The Press and Journal
For as little as £5.99 a month you can access all of our content, including Premium articles.
Subscribe