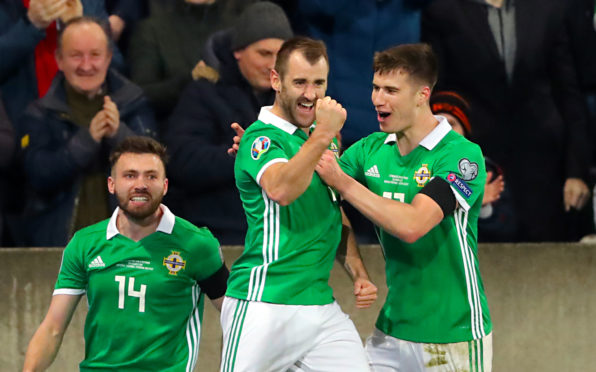 The memories of Euro 2016 is fuelling Aberdeen winger Niall McGinn's desire to help Northern Ireland back to the 2021 edition.
McGinn represented his country in the major finals of a tournament for the first time four years ago and his side face Bosnia and Herzegovina in the semi-final of the Euro 2020 play-offs in Thursday.
The finals were delayed until next year due to the Covid-19 pandemic but with the winners of Thursday's tie having home advantage in the final on November 12 against either Slovakia or the Republic of Ireland and McGinn is daring to dream of another appearance in the finals.
He said: "We have got a tough 10 days but the first one is the most important with the semi-final out in Bosnia.
"It's an opportunity to get a step closer to a major international tournament and that's where we all want to be playing.
"I have been there and the majority of our squad have been there, we know how good it is and we want to get back to another one.
"Having the experience of qualifying for the Euros before will help us, I think that will be important over in Bosnia."
The Bosnians are familiar foes for Northern Ireland and while respective of the opposition McGinn is confident he and his team-mates can book a place in next month's final.
He said: "We have played them at home and away before, they are a good side.
"I missed the away game and played in the one in Belfast. Both times the performances have been very positive, although the results were not great.
"You have to look at the quality of the players they have, like Edin Djeko, Rade Krunic and Miralem Pjanic – all guys playing a massive clubs.
"But we are always confident, it's a one-off game and the incentive for us if we get through is a tie in Belfast.
"We know if we can get through and play at home, whether it's against Slovakia or the Republic of Ireland, then we'll give ourselves a chance."