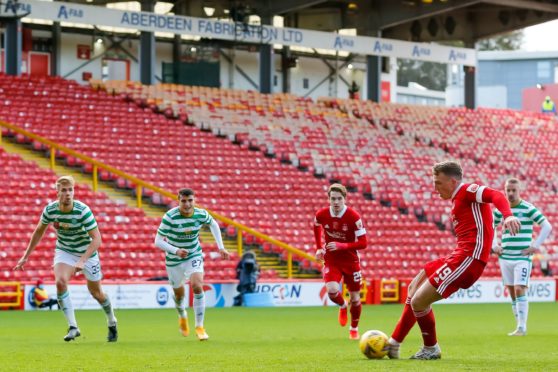 If Aberdeen wanted to produce a performance in tribute to the late Ebbe Skovdahl, they had plenty of material to choose from.
From the first day the late manager led an Aberdeen side out of the tunnel, matches against Celtic would serve as key milestones on his journey.
Yet for all of the painful spankings Ebbe received in this fixture, one of the most notorious was relatively mild in its magnitude.
Fed up after two years of demoralising thrashings, Skovdahl undertook an almost entirely defensive exercise of damage limitation, memorably declaring after the inevitable 2-0 defeat that the operation had gone well, even though the patient died.
'A big gentleman who wanted to try his best for Aberdeen'; David Preece, Darren Mackie and Derek Young remember former Dons manager Ebbe Skovdahl
For a similarly lengthy period here, Derek McInnes would have been equally satisfied with the quality of his surgery, but just as then, late complications saw the Reds crash.
However, the Aberdeen of 2020 is in far better underlying health than was the sick man of 2001.
A pulse was located, a response registered, and the Dons were jolted back into life to gain some tangible reward for their efforts.
So, though this operation was not entirely successful, the patient lives to fight another day and returns for a follow-up procedure next weekend.
History shows that, having banked the experience of putting up functional resistance to Celtic for an hour longer than they had ever managed before, a punchy and assertive Aberdeen came out on top for Skovdahl when the sides' paths next crossed – and this result can act as similar encouragement at Hampden for a contemporary team short on positive results against this opponent.
When Skovdahl last visited the national stadium, he was scuppered by having to field a striker in goal.
McInnes will have no such handicap to overcome, and must look to take advantage of a Celtic side who may well still be in the rut of an unacceptable winless run.
Management is much about knowing when is the time to go for it – for Aberdeen, it is now.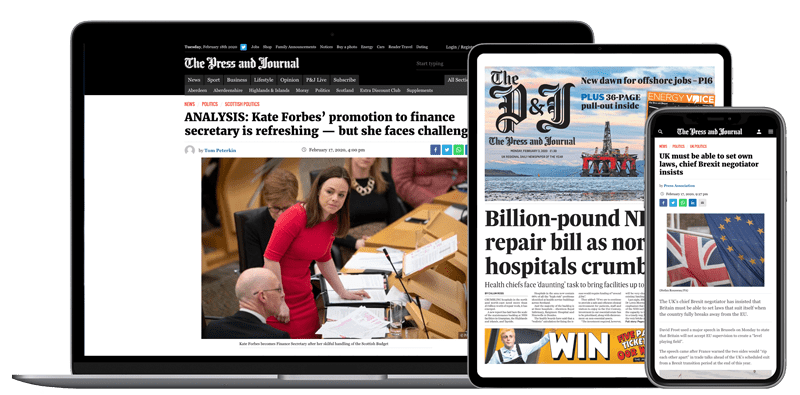 Help support quality local journalism … become a digital subscriber to The Press and Journal
For as little as £5.99 a month you can access all of our content, including Premium articles.
Subscribe