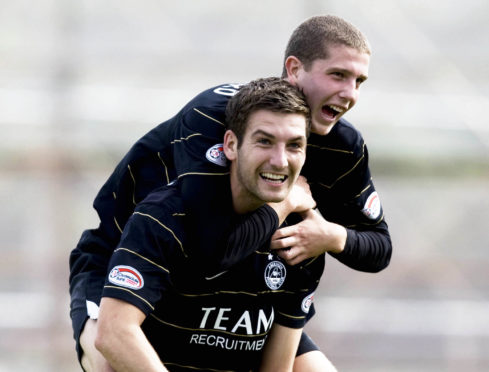 Former Aberdeen and Celtic defender Charlie Mulgrew reckons Derek McInnes deserves credit for continually turning out competitive sides.
McInnes has had to perform several rebuilding jobs during his time at Pittodrie, in the wake of losing key players like Ryan Jack, Kenny McLean and Graeme Shinnie.
Mulgrew, who turned out for the Dons between 2008 and 2010 before becoming a key figure at Parkhead, was impressed by what Aberdeen had to offer in the 3-3 draw between the two sides on Sunday.
They meet again this coming weekend in the Scottish Cup semi-finals – carried over from last season – with Aberdeen taking great confidence into the game at Hampden Park.
Mulgrew praised the job McInnes has done to get the Dons to be a regular competitive force and the recruitment to keep them at that level.
He said: "Aberdeen were good. Derek McInnes has done a great job there, being there nearly eight years now.
"He just keeps turning players out – that's credit to him and Tony Doc. They must be really good coaches and have good man-management skills, because it's not easy to do that.
"To attract players up to Aberdeen – there's a lot of teams in the Glasgow area, so it must be difficult. But he's done well in turning out the players he has and keeps getting results.
"Fair play to him. They were impressive on Sunday and fought back well to get a result.
"My experience is they like to go man-for-man in some areas of the pitch. When I played midfield there a few times I always had someone close to me – Barry Robson I remember being close to me quite a bit.
"It can be difficult at times and it can work to your advantage, as you can move them wherever you want them.
"Sometimes it's difficult to play against. I don't know if he's still using that approach, but that's what I remember."
The two sides meet again on Sunday at an empty Hampden Park, with the winners facing either Hearts or Hibernian in the final.
The Dons have not beaten Celtic at the national stadium since the League Cup semi-final in September 1992, in which Eoin Jess scored the only goal of the game.
We discussed the difficult team selection dilemmas facing Derek McInnes for the Scottish Cup semi-final with Celtic on this week's Northern Goal podcast:
Mulgrew added: "I imagine it will be a tight game after a 3-3 draw. I would say it will come down to whoever can score that first goal. I think it will be tight because both teams will be wary of each other.
"When you've conceded three goals in a game, you don't want to concede any in the next game. That will be part of your breakdown of the game.
"You'll have spoken about losing goals, so neither team will be wanting to do that. I think it will be tight and probably come down to who can score the first goal.
"When there are no fans in the stadium, it takes away that wee bit of extra pressure that is on you. Sometimes if you're in this run that Celtic are on, the first five, ten minutes of a game, the fans can be a bit edgy. A couple of sideways passes, or giving the ball away, and then they can be on top of you.
"I think it might help that there are no fans. Everybody wants fans back in and it adds to the game, but it might help both teams relax into the game a wee bit more."
Mulgrew played under current Celtic manager Neil Lennon, who has come in for criticism for some of the Hoops recent displays.
The defeat to rivals Rangers earlier this month proved particularly hard to take for Celtic supporters, however Mulgrew said it is hard to countenance Lennon coming in for such criticism given what he has achieved for the club.
He said: "I'm not really surprised because that's what it's like to be at Celtic. When it's great, it's great. A wee bit of a sticky patch, that's the way it is. That's the nature of playing for Celtic and Rangers. You need to deal with it.
"There's a quadruple treble – even saying that is unbelievable, questioning a team that could get that. A team that's sat on a treble-treble and could get 10-in-a-row. I find that unbelievable.
"That's what you earn when you play for Celtic and Rangers. You earn that pressure and it shows how good you're doing.
"I'm sure the players will fight through that and come out the other end of it."
Charlie Mulgrew was speaking at a William Hill media event. William Hill is the proud sponsor of the Scottish Cup.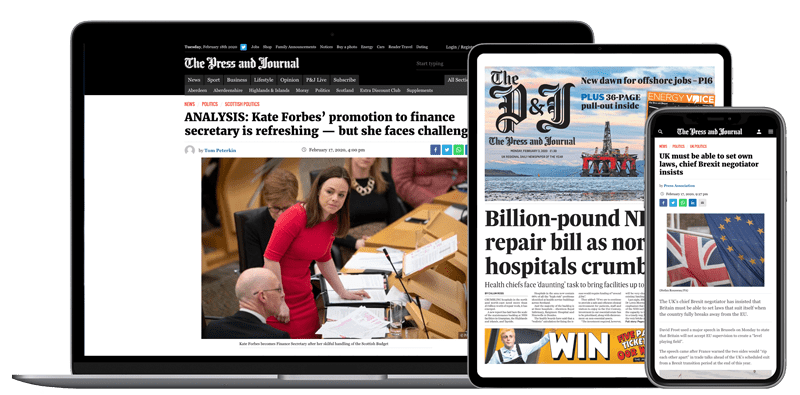 Help support quality local journalism … become a digital subscriber to The Press and Journal
For as little as £5.99 a month you can access all of our content, including Premium articles.
Subscribe