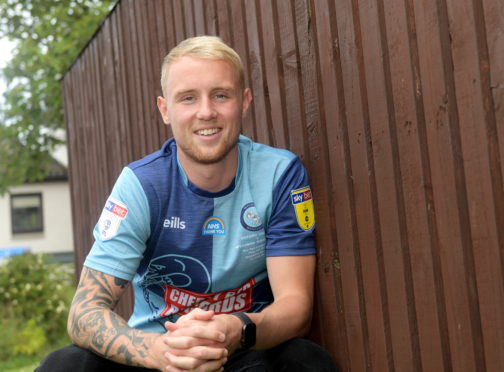 Jack Grimmer lived his own cup final dreams this summer. Now he wants his hometown club to do the same.
Aberdonian Grimmer, who came through the youth ranks at Pittodrie under Neils Cooper and Simpson, tasted play-off victory at Wembley with Wycombe Wanderers in July.
In the most surreal of circumstances, at an empty Wembley Stadium, Wycombe achieved the unexpected by beating Oxford City and crowning an unforgettable season.
Aberdeen will find themselves walking into a similar scenario this weekend. Facing Celtic at Hampden Park, with the prospect of a major final should they topple the Glasgow giants, is incentive enough to achieve something special.
"For the mainstays in that Aberdeen team, that have had the pressure of silverware and fans' expectation, it will be a really special moment if they get their hands on the trophy," said Grimmer.
"Having that chance is surely a big enough incentive. They've been due a bit of luck against Celtic. The team is in great form and the signings they've added have hit the ground running, which hasn't always happened.
"But you've still got that same prize on the horizon, with a great chance of lifting the cup, which they would go down as heroes for the rest of their lives for."
The scheduling has tied in perfectly for Grimmer. The Chairboys face Sheffield Wednesday on Saturday, in a battle of the Championship's bottom two clubs.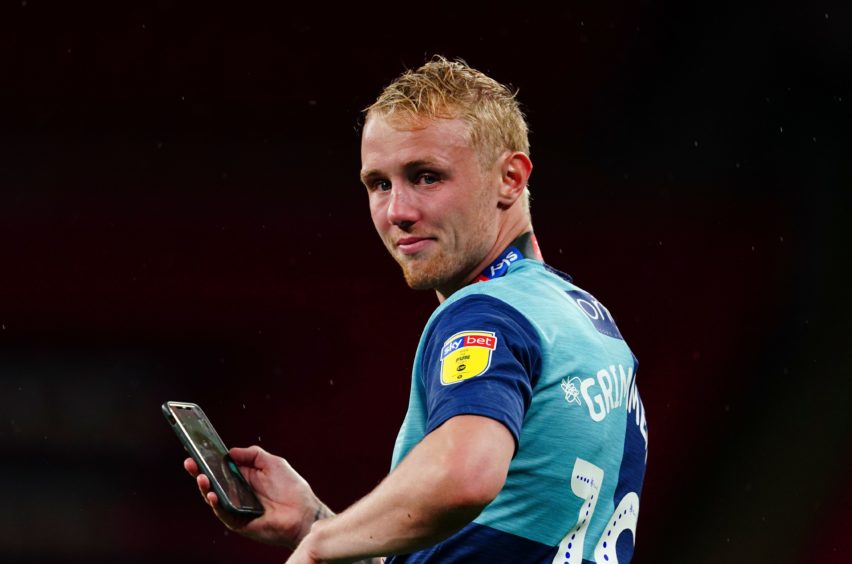 However, he has already informed fiancé Sammy of a quiet Sunday afternoon – "there's maybe something on the TV we can watch."
The weight of history is against Aberdeen. They have not beaten Celtic at Hampden Park since 1992. They have not lifted the Scottish Cup since 1990. In recent years when these two clubs have met at the national stadium, invariably, in one way or another, Celtic seem to come out on top.
"Most of my friends used to catch buses down – it would be a proper day out for family and friends," added Grimmer. "For me it would be an afternoon in front of the TV down here, making the best of it.
"It's always been a long journey bus home for my family and friends, the whole of Aberdeen too. It's something I hope the tide will turn for them on.
"The fact that the game is so big, the fact that there's no fans doesn't really matter. League games are different – the fact there's no fans at every game just now is painful.
"But with the semi-final and final, the fact there was so much riding on the game, it was just a second thought. Now that you know the game will be watched by millions on TV, you know what's at stake.
"It is a sad occasion. For all the semi-finals and finals they've played against Celtic, it is probably the best chance, I think, of them getting a result. It's just a shame that this is the one fans can't get into."
Grimmer speaks enviously of those being able to travel to semi-finals and finals in the past few years. In any other line of work he would have been one of them, boarding a supporters' bus from Aberdeen and heading down to Glasgow.
Invariably football commitments have gotten in the way. First with Fulham, then Coventry City and now Wycombe. When the big games come around for the Dons, Grimmer has his own 90 minutes to focus on.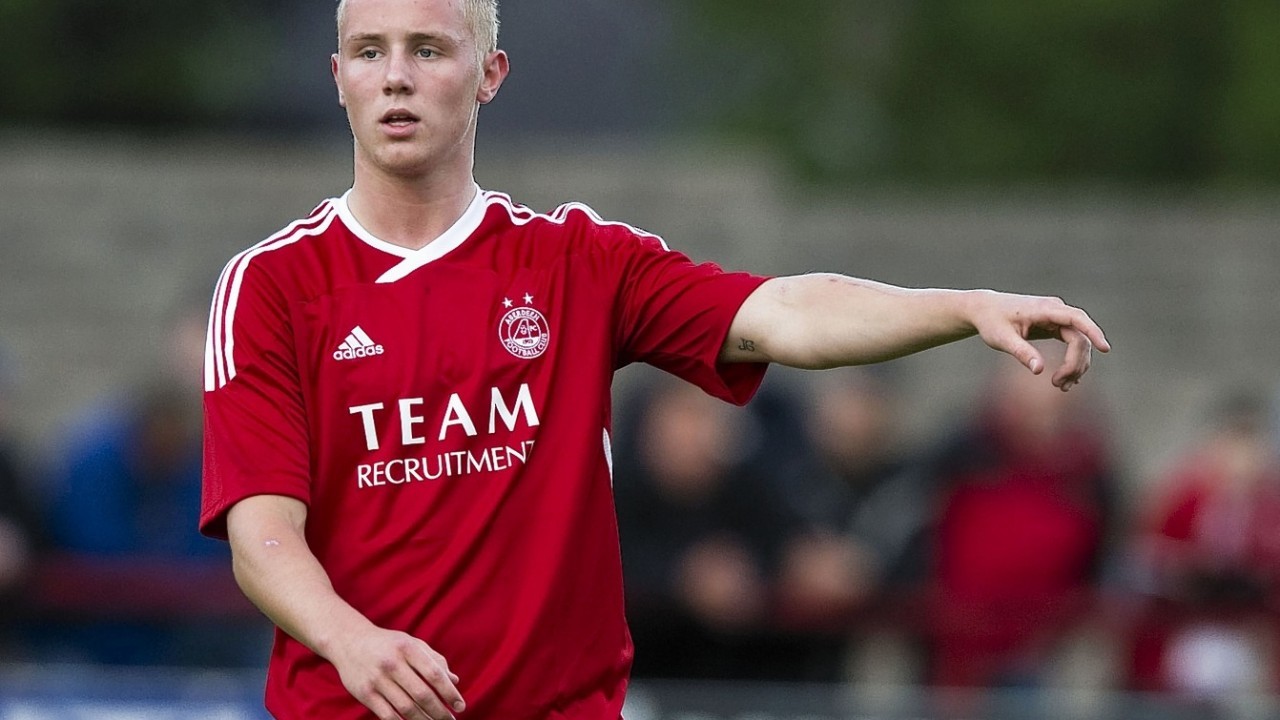 He shared the pride of many earlier this month, watching Andy Considine earn his first cap for Scotland, with the Aberdeen favourite the only remaining player from Grimmer's time in the north-east.
Current captain Joe Lewis did briefly cross paths with him during a loan spell at Fulham, but for Grimmer it is largely a case of watching new Dons seizing their chance to be heroes.
"Similar to us and Wycombe, half the battle is having that belief that you are going to win the match, against either Celtic or Rangers. That's normally what teams struggle with up in Scotland.
"Sunday's game has to give them the belief that on the big stage, they can get one over on them.