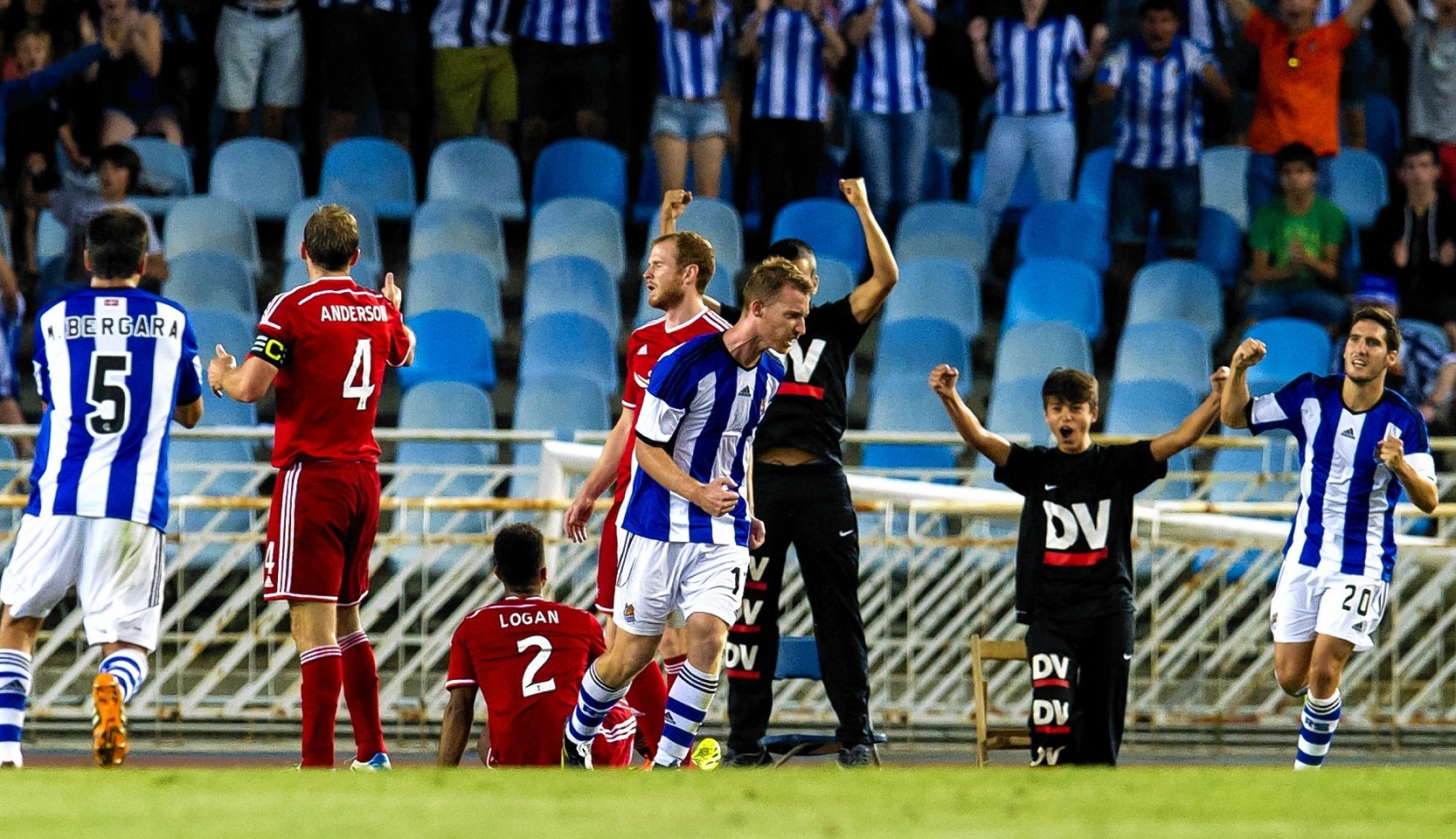 Aberdeen captain Russell Anderson and his defence were led a merry dance by Real Sociedad's slick attack during the first leg of the Europa League tie in San Sebastian on Thursday but believes the 2-0 defeat at the Anoeta stadium does not signal game over.
Real dominated throughout but squandered a succession of chances before second-half goals from David Zurutuza and Sergio Canales rewarded the Spaniards for their performance.
The Dons were dogged and determined but did not manage a shot on target or force a corner. But after chasing shadows for 90 minutes Anderson believes the Reds team can revive their fortunes.
He said: "They were a good team and they were what you would expect from a team playing at the top end of the Spanish league.
"I know they will feel they could have scored a couple more and it was a big step up from the previous game for us. But we will learn from this and we are still in it.
"Things are going to have to go our way next week but it is only half-time and if we can get a good start next week then you never know."
Aberdeen's supporters have turned out in big numbers for the Europa League matches against Daugava Riga and Groningen and Anderson hopes for more of the same on Thursday.
He said: "We need to get the Aberdeen supporters behind us to make it as intimidating as possible.
"They are experienced players and will be used to that but if we can get our crowd behind us then it will help us take the game to them. Hopefully, if we can score a goal then it will give us the spring to really kick on.
"We were disciplined in the defence side of our game, which we had to be, but the disappointment was we didn't retain possession and we didn't get up the field and at them. That is something we will need to address.
"We are confident. We are not going to shoot our mouths off, we never do, and it would be disrespectful and a bit stupid to say we will get through to the next round. But we will pick the bones out of it and, hopefully, we can capitalise on some things next week."